'Cruel Summer': Who Is Telling the Truth? Did Jeanette Really See Kate?
'Cruel Summer' fans all want to know who is telling the truth in the Freeform series — Is it Jeanette or Kate, or could both girls be telling the truth?
After watching Freeform Cruel Summer Episode 5, fans have so many theories about who is telling the truth. Did Jeanette Turner (Chiara Aurelia) really see Kate Wallis (Olivia Holt) at Martin Harris' (Blake Lee) house? This one fan theory is possible. However, the Cruel Summer Episode 6 trailer might make you think twice.
[Spoiler alert: This article contains spoilers from Cruel Summer Episode 5.]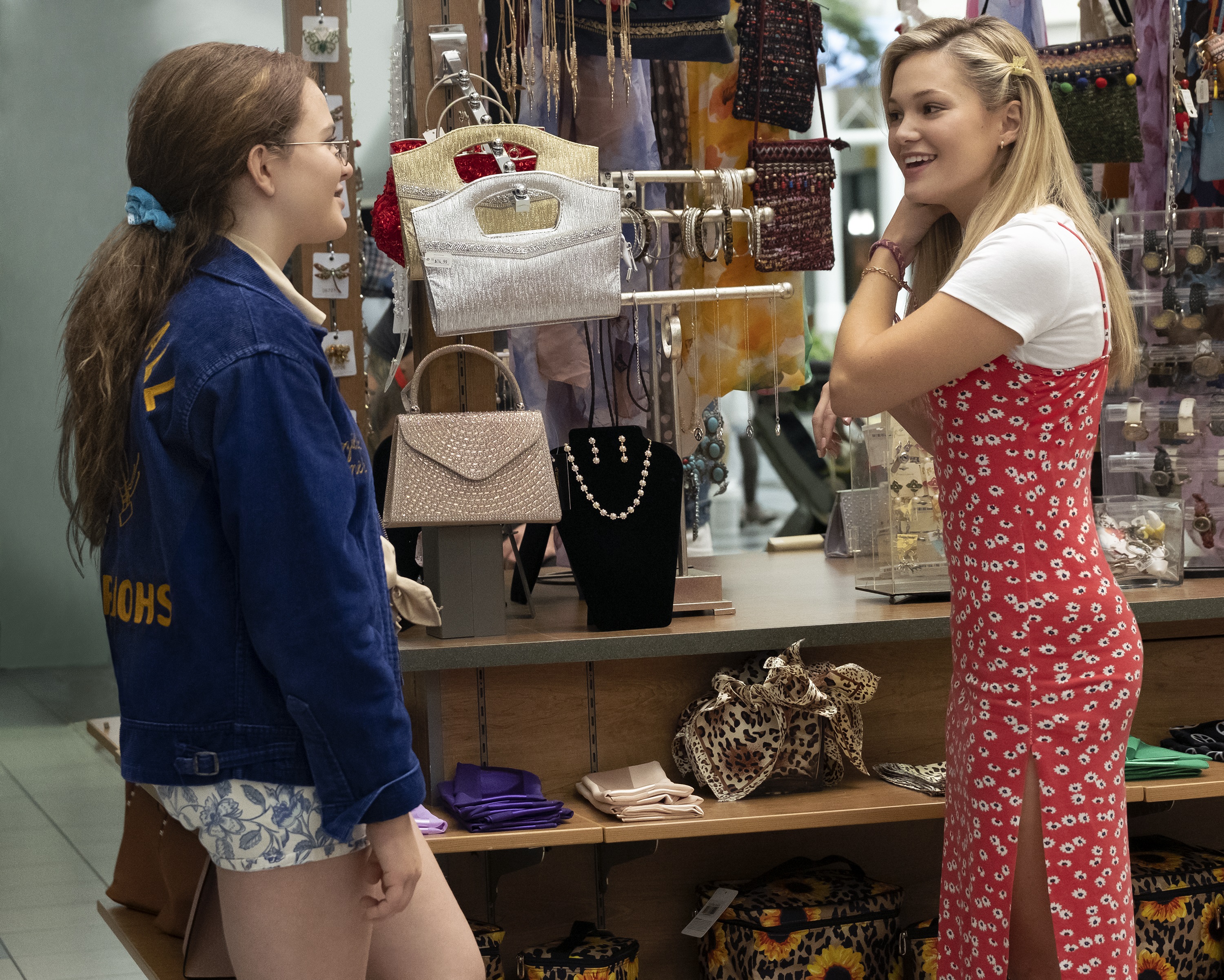 'Cruel Summer' Episode 5 recap: 1994
During Cruel Summer Episode 5, viewers could tell that Jeanette was telling the truth in 1994. She went to the county fair to find Kate and sort out their miscommunication. Jeanette heard the rumors Kate was spreading about her — that she saw Mr. Harris holding Kate captive. However, Kate ran away through the funhouse full of mirrors, and the two never talked. 
Also, in 1994, Martin Harris continued to groom Kate by giving her a stuffed bunny for winning the carnival game he ran. The vice-principal also tried to keep Kate's scrunchy, but Jeanette noticed it and offered to return it to Kate. At the end of the episode, both girls held their tokens (the scrunchy and the bunny) while practicing talking to the person they adored in the mirror.
'Cruel Summer' Who is telling the truth?
Many Cruel Summer fans agree that both girls could be telling the truth. We know that Jeanette gets a rush from breaking into Martin's house and that she did it several other times. However, did she see Kate while she was there?
"I think Martin was there and almost caught her/did catch her as she was hopping out the first-floor window," one fan wrote on Reddit. "I think she turned around to check behind her while Kate was at the basement windows below. But either Jeanette looked at the basement windows, and a glare or something was preventing her from seeing Kate clearly, but from Kate's position, she thought Jeanette could see her clearly."
Many fans believe the Cruel Summer theory that Kate and Jeanette are both telling the truth to the police and their friends/family. Although they might be lying about many other things, it doesn't seem like this is one of them.
"Two truths. One reality," the fan added. "I think the show will be a commentary on perception and that nothing is black and white. Society is so quick to string up one person based on perceptions that may not be accurate."
Since the interaction happened during the day, it's possible that Kate could see Jeanette, but the glare on the window prevented Jeanette from seeing inside. Both teenagers are telling the truth.
'Cruel Summer' Episode 6
The Cruel Summer Episode 6 trailer implies that Jeanette is not telling the truth. 
"I make trouble," Jeanette says in the Episode 6 promo. "I just don't usually get caught. It's kinda cool almost getting in trouble but then not."
Jeanette's mother, Cindy Turner (Sarah Drew), begins to doubt her daughter even more. It looks like the next episode of Cruel Summer will make fans believe Kate over Jeanette. However, in the Nerds of Color Podcast, Chiara Aurelia gave insight into her character.
"I think that this is so exciting because your opinion is going to change every episode," Aurelia explained. "When you are watching the Jeanette episode, you realize that Jeanette is a little bit suspicious, and when you are watching the Kate episode, you realize that Kate is a little bit suspicious. You are kind of playing on this concept that the more you know, the more you learn, the more there is to question."
So, although we might question Jeanette more in the upcoming Cruel Summer episode, Aurelia's insight adds more to the fan theory. Could both Jeanette and Kate be telling the truth in Cruel Summer? Viewers find out more when the Freeform series returns on May 18, 2021.