'Cruella': Disney Just Issued a Statement About the Villain's Stance on Animals
In 'Cruella' Emma Stone's depiction of the villainous Cruella de Vill is very different from what we've seen from the character in the past. In fact, Disney just released a statement about Cruella's stance on animals.
Disney has learned to center some of its stories on its villains, including Cruella de Vill. The films 101 Dalmations and 102 Dalmations centered on the villainous fashion designer. However, Glenn Close's depiction of the Cruella was at the height of her terror in London and amid her unsavory practices toward innocent animals.
Now, fans are getting a long-awaited Cruella origin story, this time starring Emma Stone. Set in the 1960s and 1970s, we met Estella, a woman who would eventually morphs into the fur-wearing villain that has been iconic for so long.
However, this Cruella is very different than the one you might remember. In fact, Disney just issued a statement about Cruella's stance on animals.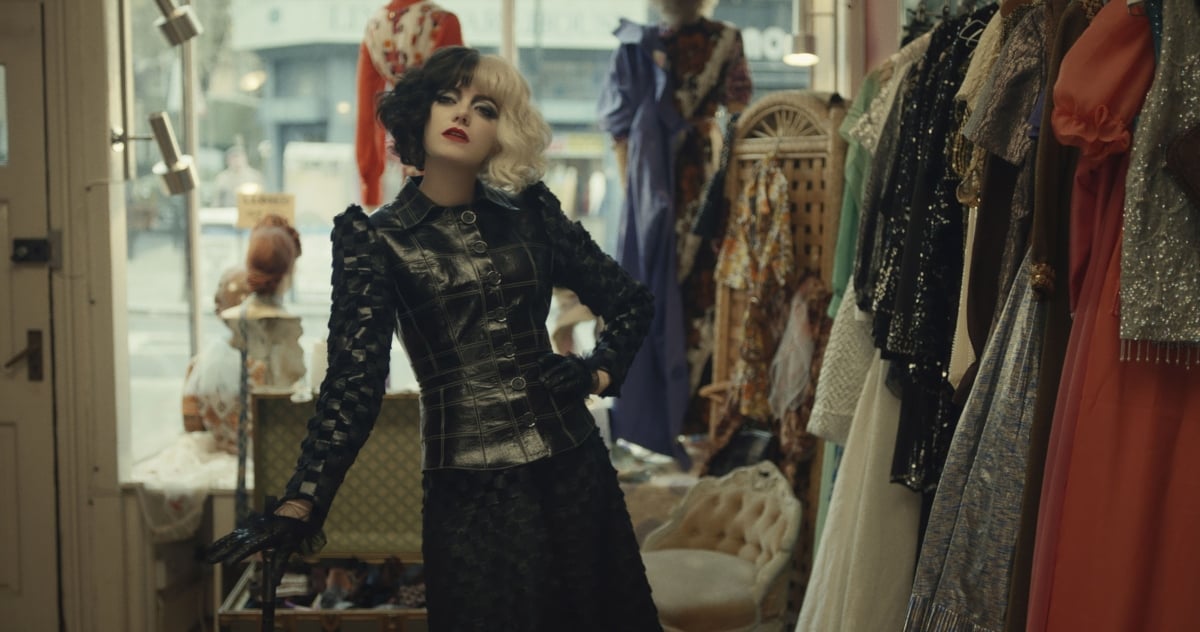 What is Disney's 'Cruella' about?
Cruella will debut in theaters and on Disney+ Premiere Access on May 28. When we meet Estella as she was then known, she is an orphaned young woman who makes a living by stealing with her good friends Jasper and Horace. However, she has huge dreams of being a sought-after fashion designer.
"When a chance encounter vaults Estella into the world of the young rich and famous, however, she begins to question the existence she's built for herself in London and wonders whether she might, indeed, be destined for more after all," the official description reads via  The DisInsider. "When an up-and-coming rockstar commissions Estella to design him a signature piece, she begins to feel as though she has truly arrived. But what is the cost of keeping up with the fast crowd– and is it a price Estella is willing to pay?"
Is Emma Stone's Cruella connected to Glenn Close's Cruella de Vil?
While Close is not in this film, Stone made sure to model her character to become Close's Cruella de Vil in the future. "I think she's obviously the GOAT," Stone said about Close's depiction of Cruella on Entertainment Tonight, "but I also have just loved the cartoon for a really long time. This comes before [Close's] story. This leads to her to where she becomes true greatness."
When we meet Close's Cruella in 101 Dalmatians she's vicious and conniving, even skinning animals for her garments. However, Stone said it was important for people to see how the character got there.
"I don't think I would ever be able to play a character if I truly thought, like, oh, they're just bad, they're just a villain," Stone said press conference for the film. "Do you think anybody evil walks through the world thinking they're evil? I mean, I don't think so. I think they think they're right. It doesn't really make sense for playing a human being.
Disney just issued a statement about 'Cruella's stance on animals?
Disney has also been careful to let fans know that Stone's version of Cruella does not harm animals in any way. "In our film, the character Cruella does not in any way harm animals…. Cruella doesn't share the same motivations as her animated counterpart," they said in a statement.
In fact, Stone wears over 40 costumes in the movie and none of them include fur.