'Cruella': Emma Stone Reveals Her Favorite Dress in the Movie
Emma Stone's Cruella casting instantly hooked viewers. It's a live-action prequel to 101 Dalmations' Cruella de Vil. Craig Gillespie directs a screenplay written by Dana Fox and Tony McNamara. The movie premiered in theaters the same day as its Disney+ with Premier Access release. The film was compared to The Devil Wears Prada for its fashion industry setting and ruthless boss. However, the movie's fashion took center stage.
'Cruella' fashion looks
Moviegoers responded very positively to Cruella's use of costume design, many of which have called it Oscar-caliber.
Cruella and her boss The Baroness (Emma Thompson) compete in an intense fashion showdown throughout the movie. They constantly seek to outdo the other, which angers The Baroness down to her core. Cruella proves to be her employer's best dress designer. However, The Baroness doesn't realize that the young designer is also her greatest nemesis. There's only enough room in the industry for one of them.
Costume designer Jenny Beaven has two Academy Award wins and eight other nominations. A Room with a View and Mad Max: Fury Road both earned her golden statues. Cruella's stunning sense of fashion has the potential to earn her a third one.
Emma Stone reveals her favorite dress from the movie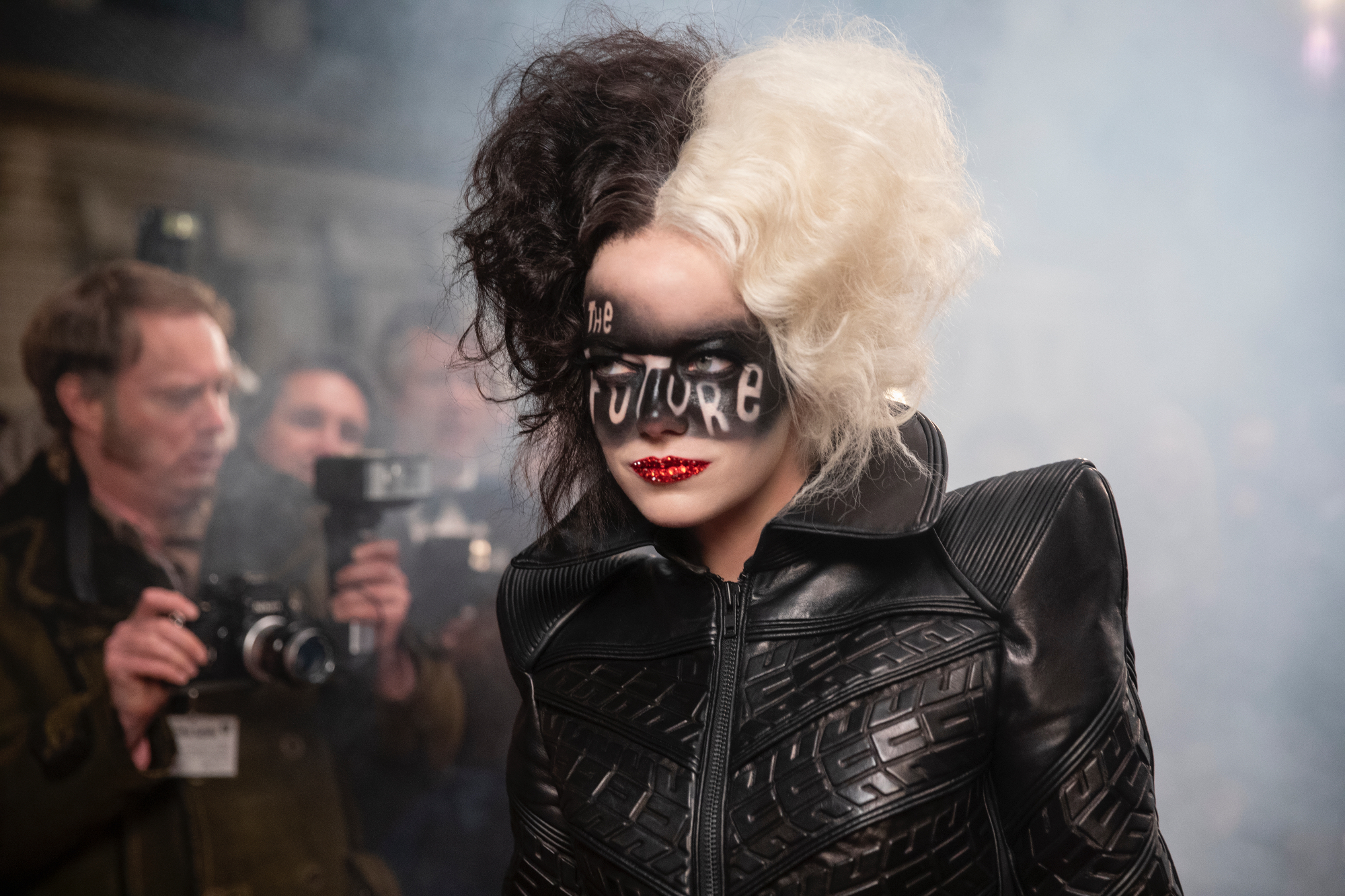 Walt Disney Studios posted a Cruella featurette exploring the movie's fashion with Stone and Thompson. The major fashion moments in the film were shown to the actors for them to reminisce over. Stone and Thompson talked about some of the frustrations that came along with the stunning looks. When Stone was shown the garbage dress, she responded, "Ah, yes, my favorite."
She continued: "This is the garbage dress. This is my favorite look of the film. The skirt is insanely long. It wasn't attached to the dress, because I couldn't walk anywhere or sit in a car or do anything with all of that. So, they attached this long train to me when I got onto the garbage truck and rode away. It was really special and I was incredibly excited to wear this. They worked on this for such a long time."
'Cruella' sequel
The Hollywood Reporter previously confirmed the status of Cruella 2. Gillespie is returning to direct and McNamara is coming back to write the sequel. Stone will be reprising her place in the title role.
"We are very pleased with Cruella's box office success, in conjunction with its strong Disney+ Premier Access performance to date," a Disney spokesperson stated. "The film has been incredibly well received by audiences around the world, with a 97% Audience Score on Rotten Tomatoes in addition to A's in every demographic from CinemaScore on opening weekend, ranking it among the most popular of our live-action reimaginings. We look forward to a long run as audiences continue to enjoy this fantastic film."
Disney is certainly flexing their IP with its reboots, sequels, and prequels of its older library of movies. Cruella is an opportunity to dig deeper into the origins of the character, although some audiences were unhappy that the movie frames the leading villain as someone to sympathize with. No coats are made out of puppies here.
RELATED: Is 'Cruella' Star Emma Stone Following in Scarlett Johansson's Footsteps and Suing Disney Now Too?