Cruella': The Disney Villain's Origin Story Could Be the Dark and Evil One Fans Have Been Waiting For
On May 28, Cruella de Vil arrives on the scene in all her monochromatic glory. Disney's first two trailers dazzled with its teases of the flamboyant character's backstory, and fans will be taken back in time to her pre-canine mayhem days.
Introduced as Estella (Emma Stone), the fashionista didn't always have an obsession with trapping Dalmatians. But like Maleficent, Cruella explores a character who has a reputation for nothing but pure villainy, greed, and wickedness.
Will Disney take it to scary places in this film? Fans have their fingers crossed they keep it true to the original.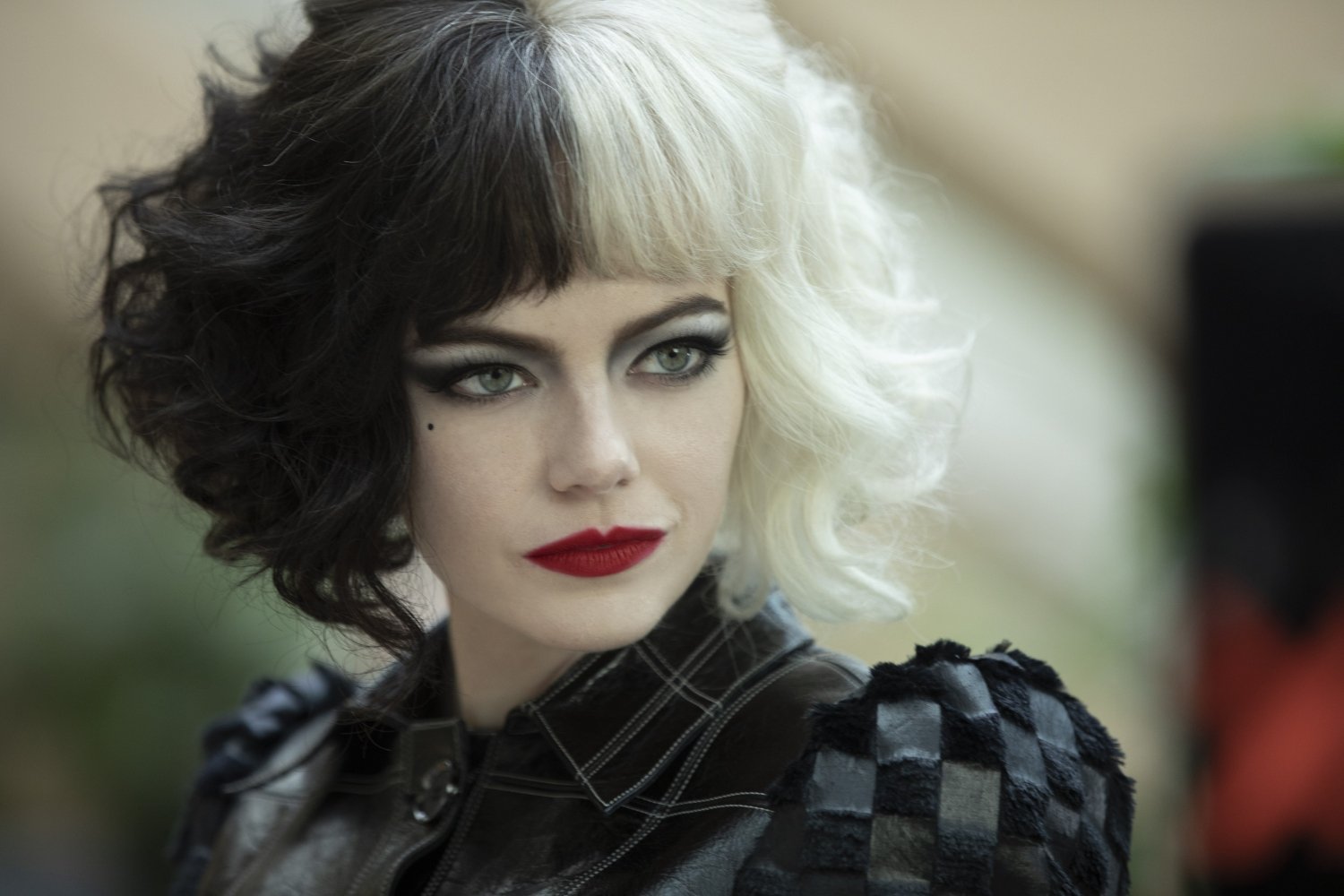 'Cruella' is not like '101 Dalmatians'
When 101 Dalmatians dropped in 1961, Cruella and her henchmen established themselves as dog-napping puppy killers. Her house was even nicknamed Hell Hall!
After Cruella wormed her way into Anita's home life, she set to work to steal puppies to add to her collection. The film followed Pongo, Perdita, and their family's daring escape out of Cruella's clutches.
In 2021, there's a buildup to Estella becoming Cruella. Set in 1970s London, the aesthetic is heavy on punk rock and glamour, and Dalmatians belong to Baroness von Hellman, a wealthy socialite and mogul.
But when she reaches her peak, Cruella is shown as a menacing figure whose dark side hatches from somewhere. She didn't start out that way.
Some fans quickly compared Estella's journey to what was portrayed in Joker. Director Craig Gillespie addressed those comparisons in an interview for the April 2021 issue of Total Film magazine.
"There are some really deep, emotional things that Cruella is dealing with that send her to the villainous darker side. So in that sense, it is similar," he said. But he said the movies are different.
Fans do not want to empathize with Cruella
Cruella de Vil that fans know from their childhoods is a cold-hearted, conniving, dog killer with a fashion obsession. True, she knows how to dress, but she wants to make a coat from dog skins.
She orders her goons to catch and kill them, and that seems to be her only quest. Is there really a way to justify that?
101 Dalmatians programmed millions of people to think she's vile, and some fans are expecting to see a 100% evil version of Cruella. No compromises. No heroic arc. No sympathy.
On Reddit, one person pointed out the consistency in her nature. "I always remember in that Once Upon a Time show they tried to give every villain some tragic backstory to humanize them. Except for Cruella, she was evil through and through."
Another added, "This is what I'm thinking. Maleficent was a stretch, but okay, the original story was twisted over time, whatever. But 101 Dalmatians was dark as hell, and she was an awful person. They shouldn't go anywhere near making her sympathetic. Make her interestingly vile, but don't try to redeem her."
And several people want Cruella to keep her evil streak. It is a prequel after all. "I'm all for it. An evil b*tch with no regard for others, I hope it happens. I mean if this is indeed a prequel to 101 Dalmatians (time wise that is), then we know for a fact that she doesn't exactly right her ways, yeah? I hope she stays evil throughout the film…" commented another.
How to watch 'Cruella'
Cruella will arrive in theaters and on Disney+ on May 28. This live-action adaptation is rated PG-13 as it contains violence, but it remains to be seen whether Disney allows Cruella's signature cigarette in the film. The company made a promise to eliminate tobacco use in their films years ago.
One thing that fans will see is some humor. Per Gillespie, this movie has moments of levity. "Just to sort of reframe Cruella, I thought it was important to show this darker side of her. But there's going to be a lot of fun, a lot of humor in it. There's a lot of absolutely delightful banter and rhythm to the style of it, which is different from Joker," he said.