Crunchyroll Announces Anime Lineup for Summer 2021
Catch up with these anime series on Crunchyroll in summer 2021.
It's officially summer and anime fans have plenty of savory content to feast on this season. With My Hero Academia and To Your Eternity among the TV shows airing new episodes on Crunchyroll, the void left from Attack on Titan is a bit easier to bear. Here's a list of which titles to expect on the streaming platform now and in the coming weeks.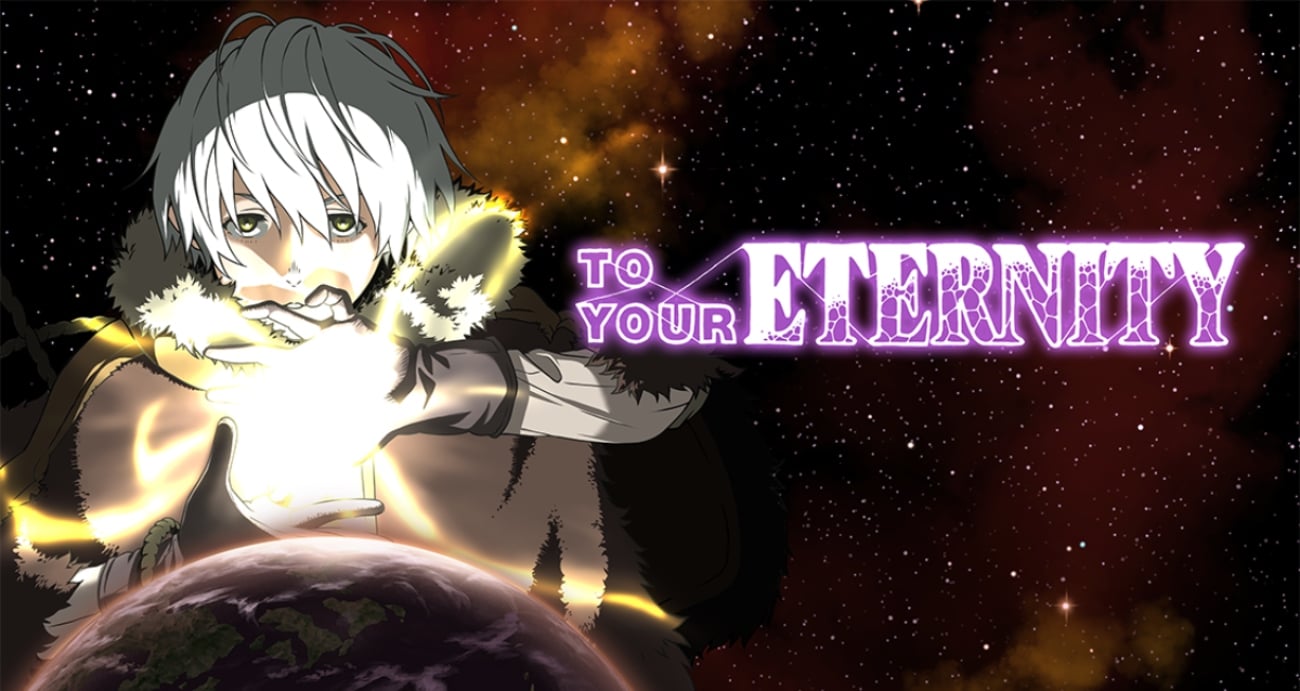 'To Your Eternity'
Fushi's journey continues with fresh episodes of To Your Eternity. Will Gugu make it? The English dubs will run from June up through October.
'My Hero Academia'
Class 1-A won't be slowing down this summer, and fans can catch new season 5 episodes each Saturday with Deku, Todoroki, and the grumpy but talented Bakugo.
'Tokyo Revengers'
Takemichi is back on the time travel circuit to mix it up with the Black Dragons. Watch the next chapter unfold in its Bloody Halloween glory this summer on Crunchyroll.
'Fena: Pirate Princess'
One of Crunchyroll's newest additions, this series follows an orphan who takes to the high seas. She seals her place as captain of a pirate crew for a swashbuckling adventure! Fena: Pirate Princess is a Crunchyroll and Adult Swim Original premiering this summer.
'Miss Kobayashi's Dragon Maid S'
It's finally back after a long hiatus! Tohru, Kobayashi and the other dragons return for more assimilation drama and fun in season 2 of Miss Kobayashi's Dragon Maid S.
'That Time I Got Reincarnated as a Slime'
Who's ready for season 2? Rimuru and Tempest face off against Demon Lord Clayman in the continuation of Slime Season 2.
'Girlfriend, Girlfriend'
A classic love triangle rules this high school story about Naoya Mukai, who finds love with a childhood crush. But then another girl confesses her affections for him too, so he dates them both. Look for Girlfriend, Girlfriend in July.
'Peach Boy Riverside'
Princess Sally wants to go on global adventures, but she crosses paths with the good-natured Mikoto who has a penchant for blood in battle. What will she and the Oni-slaying fighter get into together? Stay tuned to Crunchyroll for an official premiere date.
'I'm Standing on a Million Lives'
Yusuke Yotsuya and the other humans begin their fight against the Orc Army in I'm Standing on a Million Lives Season 2.
'Boruto: Naruto Next Generations'
The highly popular Naruto franchise is back with new episodes of Boruto: Naruto Next Generations. This time, the anime picks up with the Otsutsuki Awakening storyline as Boruto and his crew work toward becoming skilled ninjas at Hidden Leaf Village.
'Case Closed'
Shinichi Kudo comes back with more cases to solve as he hides his true adult identity.
'Dragon Quest: The Adventure of Dai'
More from the Dragon Quest series! Fans can pick up and follow Dai and his party in their grand adventure to defeat the demon lord Hadlar.
'Kiyo in Kyoto: From the Maiko House'
Kiyo and Sumire set out to follow their dreams in Kyoto, but their paths flip. Chef Kiyo hits the right notes with her cooking in the maiko house, but will she succeed like Sumire? This light-hearted anime returns this summer.
'Welcome to Demon School, Iruma-kun!'
Season 2 drops and fans will see Iruma and his devilish classmates continue their lessons in the dark arts.