'Cry-Baby' Isn't the Only Movie Brad Pitt Was Too Pretty For
Brad Pitt is one of the best and sought-after actors in Hollywood. Having starred in films such as Se7en, Fight Club, the Ocean's Eleven franchise, 12 Years a Slave, and Once Upon a Time in Hollywood, Pitt has become an icon in the film industry as he's often being considered for lead roles.
But like any actor, Pitt has had to pick and choose which roles are the best fit for him. Throughout his many years of fame, the actor has turned down parts left and right. However, before becoming a legend in Hollywood, Pitt wasn't given the chance to turn down roles as he was rejected from a few films right on the spot — mainly because he was just too good-looking.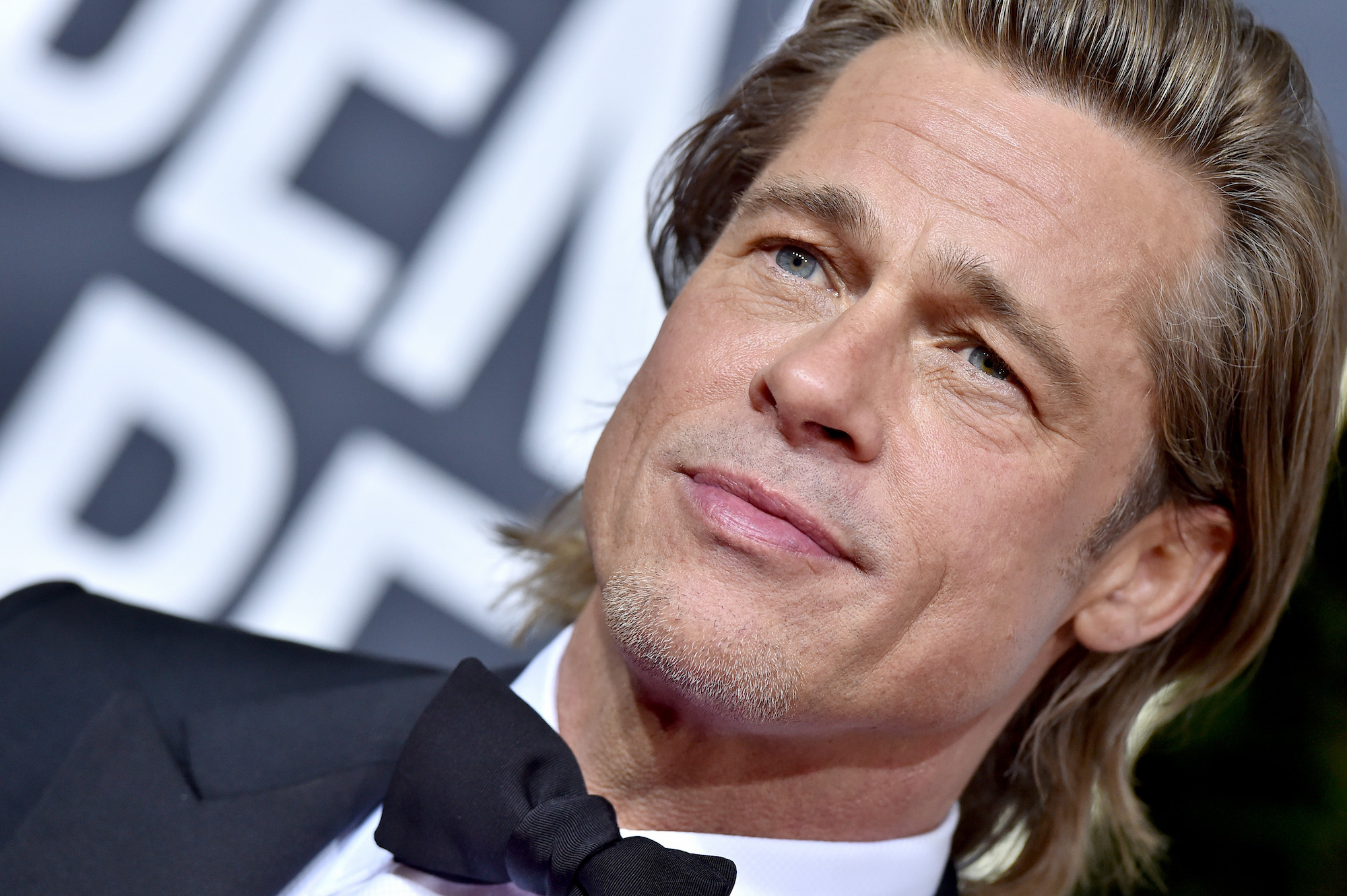 Brad Pitt's looks didn't fit the part of J.D. in 'The Heathers'
After dropping out of the University of Missouri just a few credits shy of graduating, Pitt headed to the West Coast in the hopes of becoming a Hollywood actor.
Shortly after touching down California, Pitt got to work doing whatever he could to earn his big break in the entertainment industry.
"I landed and went straight to McDonald's," Pitt said during the 35th Santa Barbara International Film Festival in January 2020, according to Collider. "I had $275 to my name, and I saw in the paper that you could sign up for extra work, so I signed up for three places. You had to pay $25, and within a week later, it was for an industrial film, but I was thrilled."
Though those acting gigs didn't pay the bills, Pitt continued signing up for auditions to get some exposure. One casting call he attended on the fly was for the 1989 cult-classic, The Heathers.
When promoting the film's 30th anniversary Blu-ray release in November 2019, Heathers writer Daniel Waters revealed that he met Pitt after the actor was recruited by a friend to help out with a table read before the film was cast.
"We did a reading of the script, and we asked one of our actress friends, who was going to read one of the roles, 'We can't find anyone for the role of J.D., can you bring someone from your acting class?'" Waters told Yahoo! Entertainment in 2019. "So this pimply … [still] good-looking [guy] with a laconic drawl, he does the J.D. role."
Unfortunately, Pitt didn't wow the Heathers team at the time, as they thought he looked too nice to play the dark character.
The role ended up going to actor Christian Slater instead. But despite not getting the part, Pitt still complimented Waters on the script, referring to it as "brilliant."
Brad Pitt was apparently too pretty to appear in 'Cry-Baby'
After doing the table read for The Heathers, Pitt auditioned to play a supporting character in the 1990 musical satire, Cry-Baby.
Set in 1950s Baltimore, Cry-Baby is centered around two rival groups of teens — the delinquent "drapes" and the clean-cut "squares" — and their interactions with the town as well as its subculture.
The film stars Johnny Depp as Wade "Cry-Baby" Walker, the leader of the "drapes" whose relationship with goody-two-shoes square Allison Vernon-Williams (played by actor Amy Locane) causes upheaval and turmoil in their small town.
RELATED: Brad Pitt Reveals His Secret to Staying Hidden When in Public
According to the Daily Mail, Pitt went out for the part of Milton Hackett (Cry-Baby Walker's sidekick). However, he ended up losing the role to Darren E. Burrows.
Since Pitt was pretty unknown at the time, director John Waters had passed on the opportunity to cast him in the film. However, that wasn't the only reason Water didn't give the young actor the part.
In his 2019 memoir Mr. Know-It-All: The Tarnished Wisdom of a Filth Elder, Waters admits he didn't cast Pitt because he was too good looking for the role.
"I may be the only director who turned down Brad Pitt in a casting session," Waters writes, per Hollywood.com. "Completely unknown at the time, he came into read for the role of Milton in Cry-Baby. We all knew somebody this handsome couldn't be cast as Johnny Depp's goofy sidekick – we needed a guy with a quirkier look."
Brad Pitt would have landed a role in 'Backdraft' if he looked more like one of the film's stars
Another film that rejected Pitt because of his striking good looks was the 1991 drama, Backdraft.
According to CinemaBlend, the actor was considered for the lead role of Brian McCaffrey alongside Robert Downey Jr. and Keanu Reeves. Sadly for Pitt, the part ended up going to William Baldwin, who went on to star opposite of Robert De Niro and Kurt Russell in the film.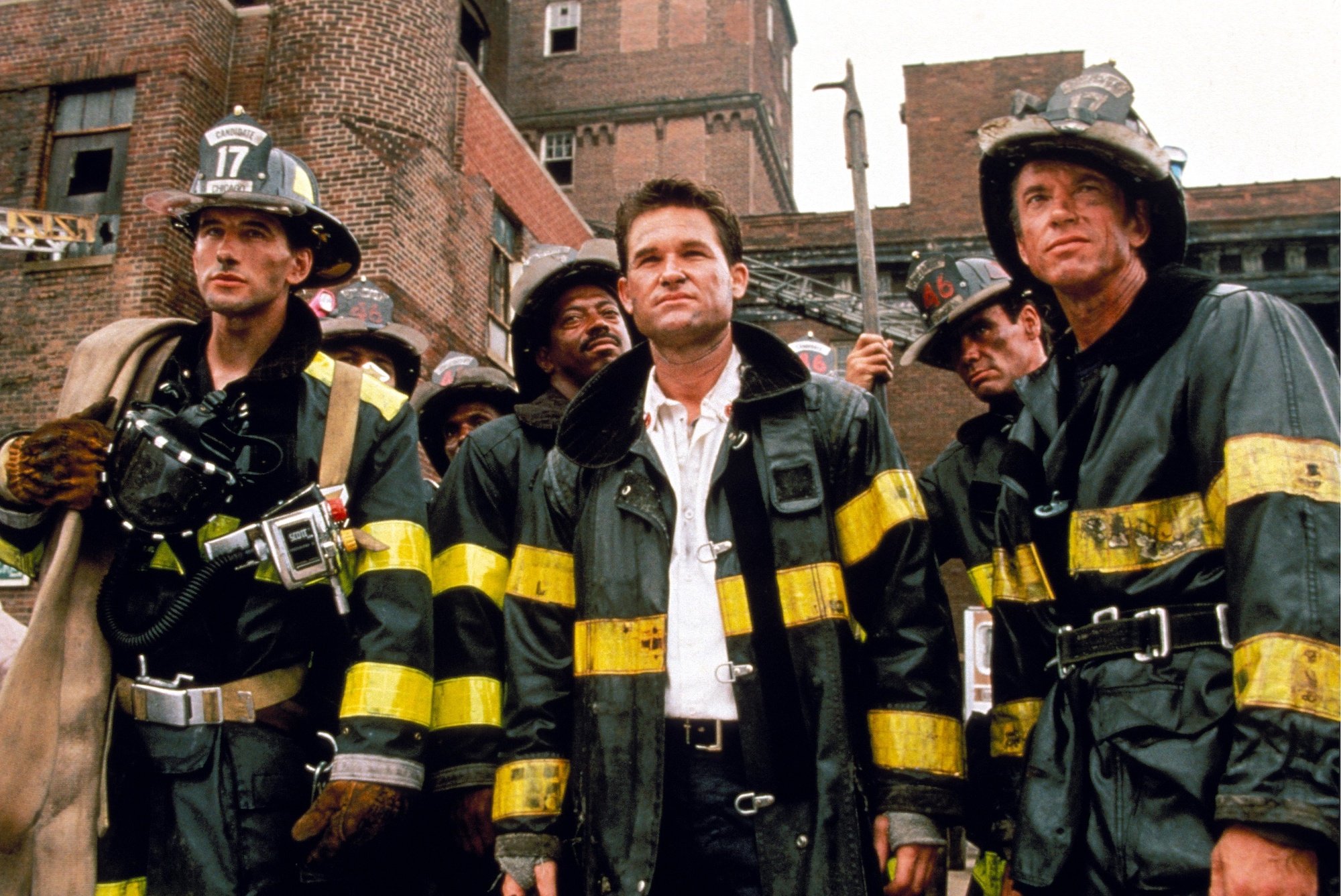 RELATED: Why Brad Pitt Was' Miserable' Starring in This Film With Tom Cruise
So why was Pitt rejected from the project? The outlet reports that Baldwin landed the part in the end because he looked more like Russell, who played his character's brother.
But despite not getting the part because of his looks, Pitt's striking features have since landed him lead roles in blockbuster films that have made him one of the biggest stars in Hollywood.