Books / Celebrity / Movies
'Cry-Baby': Traci Lords Once Claimed Winona Ryder Seemed 'Unnerved' By Johnny Depp's Co-Stars
Traci Lords once claimed that Johnny Depp's girlfriend at the time, Winona Ryder, was 'unnerved' by the cast of John Waters' 1990 film 'Cry-Baby.'
Traci Lords had an unconventional start to her career in the arts, to say the least. After going through sexual, physical, and emotional childhood abuse, Lords launched a high-paying career in porn while she was still underage – using fake identification to do so.
But after Lords was cast in her movie debut, the sci-fi flick Not of This Earth, things seemed to be looking up for the aspiring actor. She longed to be accepted among her peers as a performer outside the world of adult entertainment, especially because of the controversy that surrounded her when the FBI was tipped off about her age.
Lords found exactly what she needed in the eclectic cast of John Waters' 1990 musical comedy Cry-Baby. Johnny Depp starred as Cry-Baby Walker in the cult classic, while Ricki Lake played his sister. Lords took on the role of the ultra-sexy Wanda Woodward.
In her 2003 autobiography, Traci Lords: Underneath It All, Lords revealed that the cast and crew were so close, they thought they might even have made Depp's new girlfriend, Winona Ryder, a little nervous.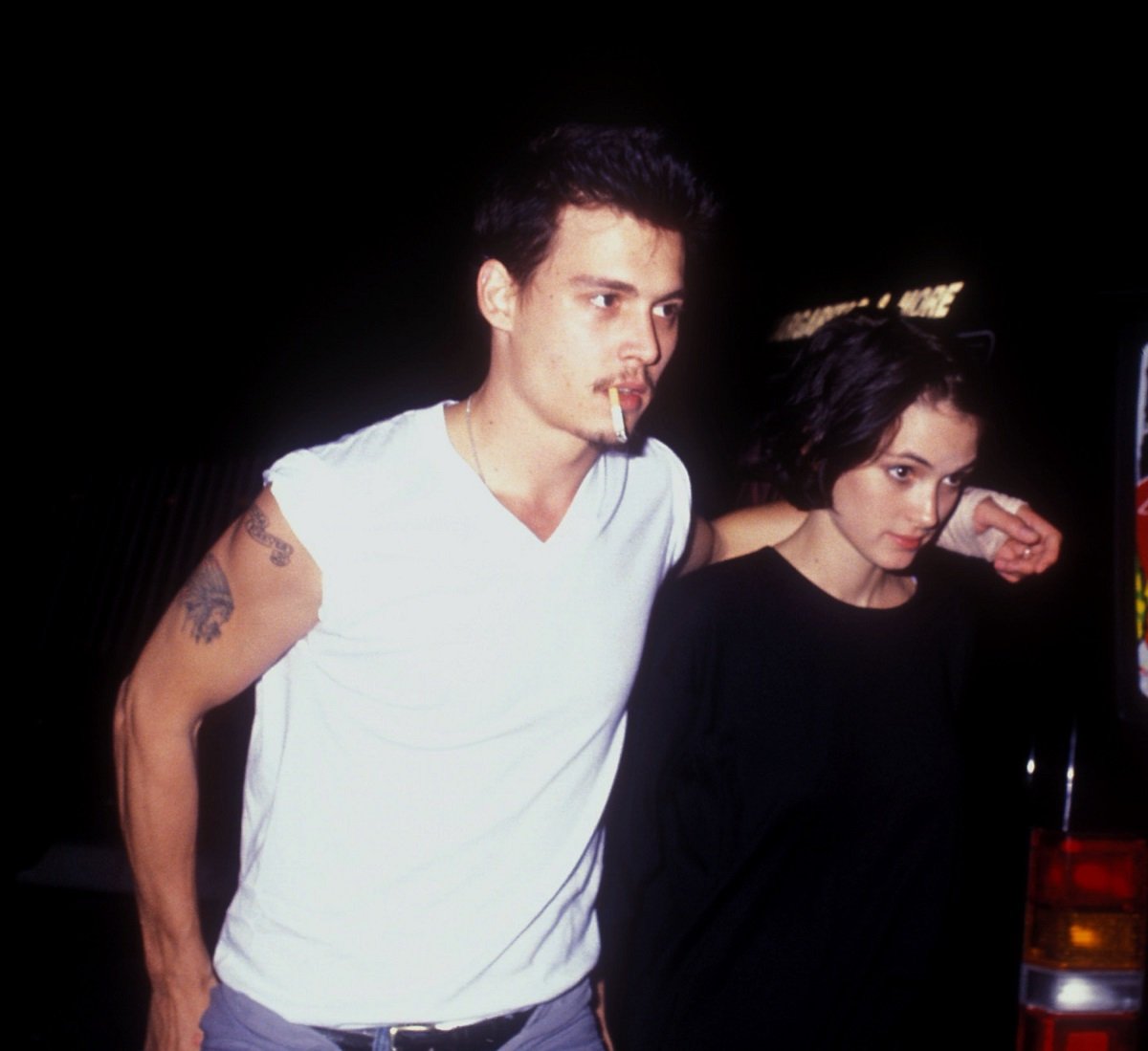 Johnny Depp had been engaged twice and married once by the time he was cast in 'Cry-Baby'
Although Depp was just 22 while filming Cry-Baby, the young actor already had one marriage under his belt by the time he took on the role of the quintessential teen bad boy.
He was married to makeup artist Lori Anne Allison from 1983 to 1985 before moving on to Sherilyn Fenn, whom he met on the set of a student film. The Twin Peaks star had just broken off a relationship with Prince. She and Depp were together for three years, including a short engagement.
According to The List, Depp also reportedly popped the question to Dirty Dancing star Jennifer Grey during their yearlong relationship, which ended in 1989. In Lords' autobiography, she referenced a recent breakup that Depp had gone through – most likely with Grey, although she didn't specify – just before the cast began filming.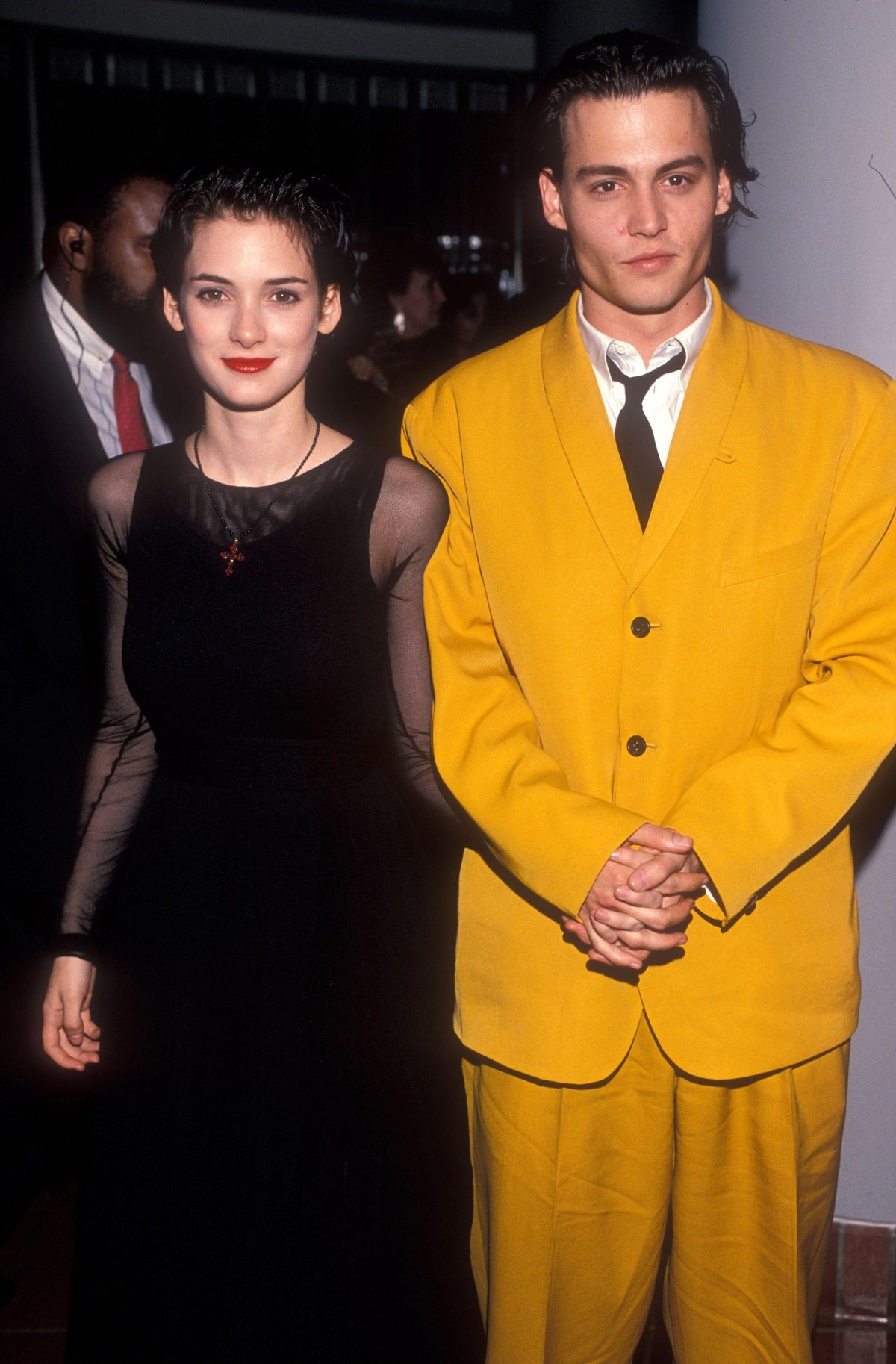 He started dating Winona Ryder in 1989
After Depp's breakup from Grey, he had a "love-at-first-sight" moment with Ryder at the June 1989 New York City premiere of Great Balls of Fire, a Jerry Lee Lewis biopic starring Dennis Quaid. Ryder was just 17 years old; Depp was 26.
In a 1991 interview with Rolling Stone, Ryder and Depp recalled the moment they first locked eyes as an unforgettable one. "It was a classic glance," Depp gushed, "like the zoom lenses in West Side Story, and everything else gets foggy."
Ryder and Depp went on to co-star in Tim Burton's Edward Scissorhands – the movie that put Depp on the map as a bonafide Hollywood star – in 1990. And, of course, Depp documented their intense romance with his infamous "WINONA FOREVER" tattoo.
The couple became inseparable, and Depp proposed just five months after they started dating officially in Aug. 1989. Their relationship lasted until 1993, when they had a dramatic and mutually devastating breakup.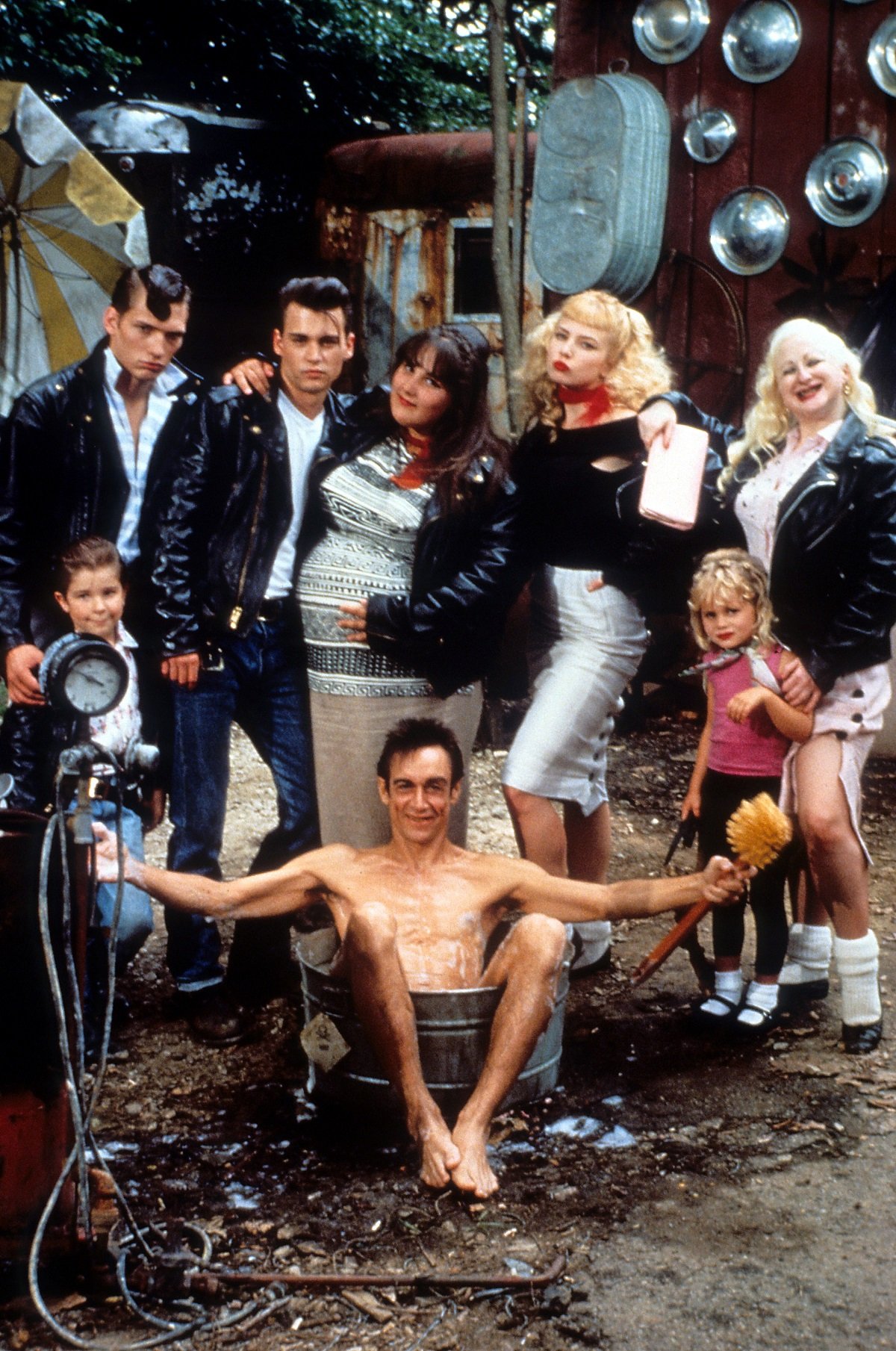 Traci Lords thought Depp's new girlfriend seemed 'unnerved' by his co-stars
After a difficult start to her complex career in entertainment, Lords found a "family" of sorts in the ragtag cast and crew of Cry-Baby. She remembered Depp in particular as "quiet" and "shy," with an underlying sense of gentleness that contrasted with his on-screen bad-boy persona.
Lords often felt out of place at first among the other actors, especially those with more experience and training. When FBI agents showed up on the set to serve Lords with a subpoena related to her days in underage porn, she was understandably humiliated. Instead, her group of fellow "outcasts" and creatives made her feel at ease, swapping stories of their own run-ins with the law.  
Before the Cry-Baby premiere – which took place in Waters' hometown of Baltimore, Maryland, in 1990 – Waters warned Lords that she would have to answer yet more questions about her past at the press junket. But she willingly "fed herself to the wolves" in front of her castmates, answering journalists' probing questions about her storied history with a newfound sense of fearlessness.
Depp brought Ryder, whom he'd been dating for several months, to the premiere and after-party. Lords remembered gossiping about how shy Ryder seemed in person around their boisterous gang of misfits.
"[My boyfriend] Brook, his sister, and I gossiped about Johnny Depp's new girlfriend, Winona Ryder, who had been unnerved by our gang at the premiere, not sure what to make of us," Lords wrote in her autobiography. "I was glad I wasn't the new girl anymore."
Lords thought of the cast and crew a "family of oddballs" – and she realized that, with Waters and the Cry-Baby gang, she finally felt at home for the first time in her life.