'Cry Macho' Star Clint Eastwood Admits to Being Nervous About Riding Horses in New Movie
Clint Eastwood's Cry Macho debuts Sept. 17, marking the Eastwood's first western movie since 1992's Unforgiven. Eastwood directed the movie in addition to starring in it. And it's all about a former rodeo star who tries to reunite a boy and his father. Naturally, the plot involves horses. And the 91-year-old star admitted riding a horse in Cry Macho caused some nerves on set. Not only because of his age, but also because Eastwood's horse riding is a little rusty: he hasn't been on a horse since filming Unforgiven three decades ago.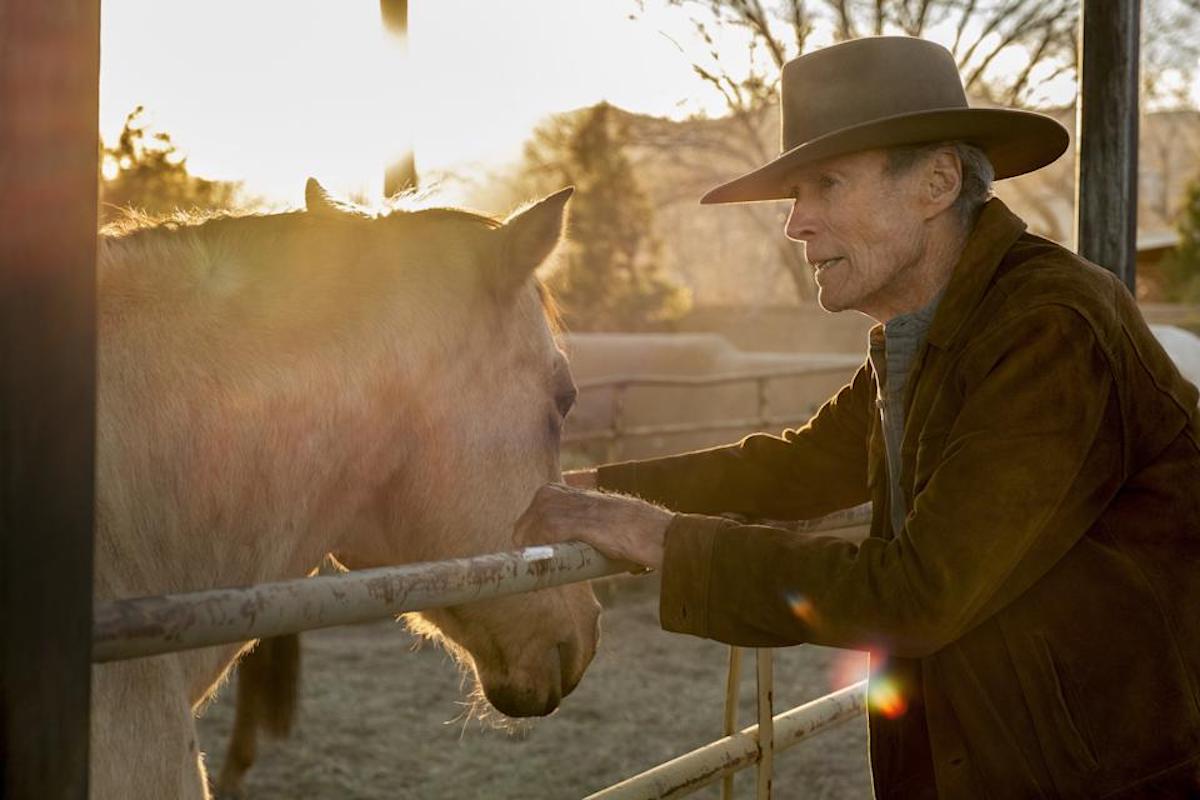 Clint Eastwood's 'Cry Macho' has been decades in the making
Cry Macho has been decades in the making. The western is based on a 1975 N. Richard Nash novel of the same name. And producer Al Ruddy approached Eastwood to develop it into a film in 1988. But the actor/director turned down starring in it.
"I'm too young for this," Eastwood told the Los Angeles Times of his reaction to Ruddy's pitch. "Let me direct and we'll get Robert Mitchum, an older dude."
Eastwood's idea to direct Cry Macho with Mitchum as the star didn't pan out. And over the years, the movie was almost made by a few other filmmakers. Arnold Schwarzenegger was also interested in starring in it, before and after he served as governor of California. But Cry Macho didn't come to fruition until Eastwood was old enough to star as Mike Milo. Eastwood said he always tried to come back to the story over the years until it finally worked out.
"I always thought I'd go back and look at that. It was something I had to grow into," he said. "One day, I just felt it was time to revisit it. It's fun when something's your age, when you don't have to work at being older."
Clint Eastwood did his own stunts in 'Cry Macho,' but there weren't many
Cry Macho was filmed during the coronavirus (COVID-19) pandemic. This posed new challenges for the Hollywood veteran. Outside of keeping the set COVID safe, Eastwood also had to tackle doing his own stunts. He's 91, so there aren't many. But he still performed them nonetheless. In one Cry Macho scene, Eastwood punches someone. And he threw that punch himself.
"It might not be as good as I've thrown in the past but it was fun to do it," he said. And then, there was the horses. A former rodeo star needs to look visibly comfortable on horseback. Eastwood said there were nerves on set the day he got back in the saddle.
"The wrangler was worried," he said. "She was saying, 'Be careful, be careful now.' She was scared I'd end up on my rear end. But if you treat the horse like a buddy, he'll take care of you."
Where to stream 'Cry Macho'
Eastwood's approach to acting may have helped him get back on the horse.
"I never thought of acting as an intellectual sport," he said. "You don't want to overthink something. You want it to be emotional."
"If you think about it too much, you can take it apart to the point where you don't like it anymore," Eastwood added. "If you think about it four different ways, you forget what dragged you into it in the first place. It's like somebody throwing a fast pitch across the plate. Just swing at it, step in, and go."
Cry Macho debuts on HBO Max and in theaters nationwide Sept. 17.