'CSI: Miami': Is the Police Procedural Filmed in Florida?
Find out if CBS's popular police procedural 'CSI: Miami' is filmed in Florida.
CSI: Miami is one of the most popular police procedural dramas of the past two decades. With a stellar cast, intriguing storylines, and whip-sharp writing, CSI: Miami has legions of fans of all ages. These days, the iconic drama is no longer filming new episodes — still, fans love to binge-watch all of their favorite episodes from the tv show, and fill up on all the most interesting bits of trivia from the series' glory days. 
When did 'CSI: Miami' debut on television?
CSI: Miami was developed as a direct spinoff of the show CSI: Crime Scene Investigation. While it was loyal to the show that inspired it in many ways, CSI: Miami had its own signature look and feel that became instantly popular with fans.
The show debuted in 2002 and featured stars such as David Caruso and Emily Procter. Caruso's character, Lieutenant Horatio Caine, right away was recognized by critics and fans as one of the most intriguing, dynamic characters on television. He is a force for good who could also be wildly unpredictable — but always committed to his job and to the task at hand.
The series followed the exploits and cases of the Miami-Dade, Florida police department's Crime Scene Investigations unit, from their personal lives to the cases that shook the detectives to their core. 
From the beginning, CSI: Miami received glowing reviews from critics and fans. Audiences praised the complex storylines and the stylistic overtones of the police procedural drama, with the acting also receiving props.
Over the course of the show's ten-year run, it was nominated for a slew of awards and received multiple Emmy nominations. Ultimately, it aired the final episode in 2012 but is still widely available to watch through many streaming channels. 
Where was 'CSI: Miami' filmed?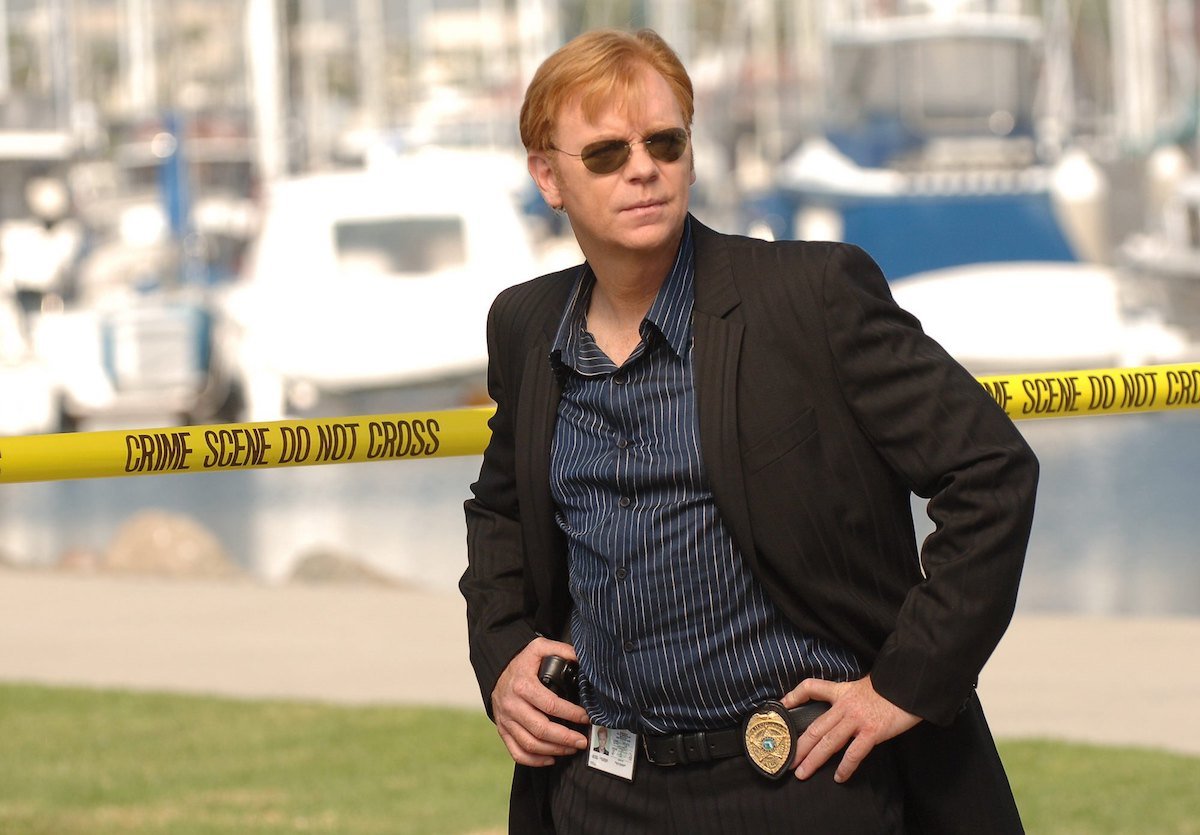 CSI: Miami was notable not only for its stylized approach to cinematography and camera angles but for the commitment that showrunners made to realism, as well. While the show did "fudge" some facts of the profession, CSI: Miami was still notably reliant on true-life procedures and even took inspiration from some real criminal cases. 
However, when it came to filming locations, fans might be surprised to learn that CSI: Miami was not actually filmed in Miami the majority of the time. In fact, while many of the B-roll scenes (including distance shots, street views, and scenes involving extras) in the series were of notable Miami locations and landmarks, the majority of the show was filmed in Manhattan Beach, California.
Some eagle-eyed viewers might have noticed the presence of mountains in the background of many outdoor scenes, revealing those scenes as having been committed to film in California — Miami, Florida, is notoriously made up of flatland. 
Could 'CSI: Miami' make a comeback?
CSI: Miami has been off the air for eight years now, but fans are loyal to the series. In fact, there has recently been a resurgence of support for a series revival, with several outlets reporting that CBS is in talks to bring back not just CSI: Miami, but the entire CSI franchise.
While showrunners have remained mum on the details, and have yet to confirm or deny any of these reports, there's no doubt that there would be a solid foundation of support for such an effort. It is very possible that in the next few years, fans will once again be able to enjoy the exploits of Lieutenant Horatio Caine and company, all from the comfort of their couch. This time, showrunners might even commit to filming in Miami.