'CSI: Vegas': How Many Episodes Are in Season 1?
The characters of CSI: Crime Scene Investigation are back with CSI: Vegas. But how much time will fans get to spend watching their favorite characters solving more crimes? This is how many episodes are in season 1 of the crime TV show.
'CSI: Vegas' is back with a big mystery
Stars of CSI: Crime Scene Investigation are returning for CSI: Vegas. The first episode showed Jim Brass (Paul Guilfoyle) getting attacked. He asks Sara Sidle (Jorja Fox) to come back to help find out who is out to get him.
It's then revealed that someone is out to get not just Jim, but more people who were involved with CSI. Investigators found a storage unit full of CSI evidence that belonged to David Hodges (Wallace Langham). He was then accused of tampering with evidence to frame people. Sara has a theory that someone is setting David up, and eventually, Gil Grissom (William Petersen) is brought back to help her solve it.
Of course, new cast members have a separate case to solve in each episode. Maxine Roby (Paula Newsome), Allie Rajan (Mandeep Dhillon), and Joshua Folsom (Matt Lauria) make up the new CSI team. Sometimes they work with Gil and Sara.
'CSI: Vegas': How many episodes are in season 1?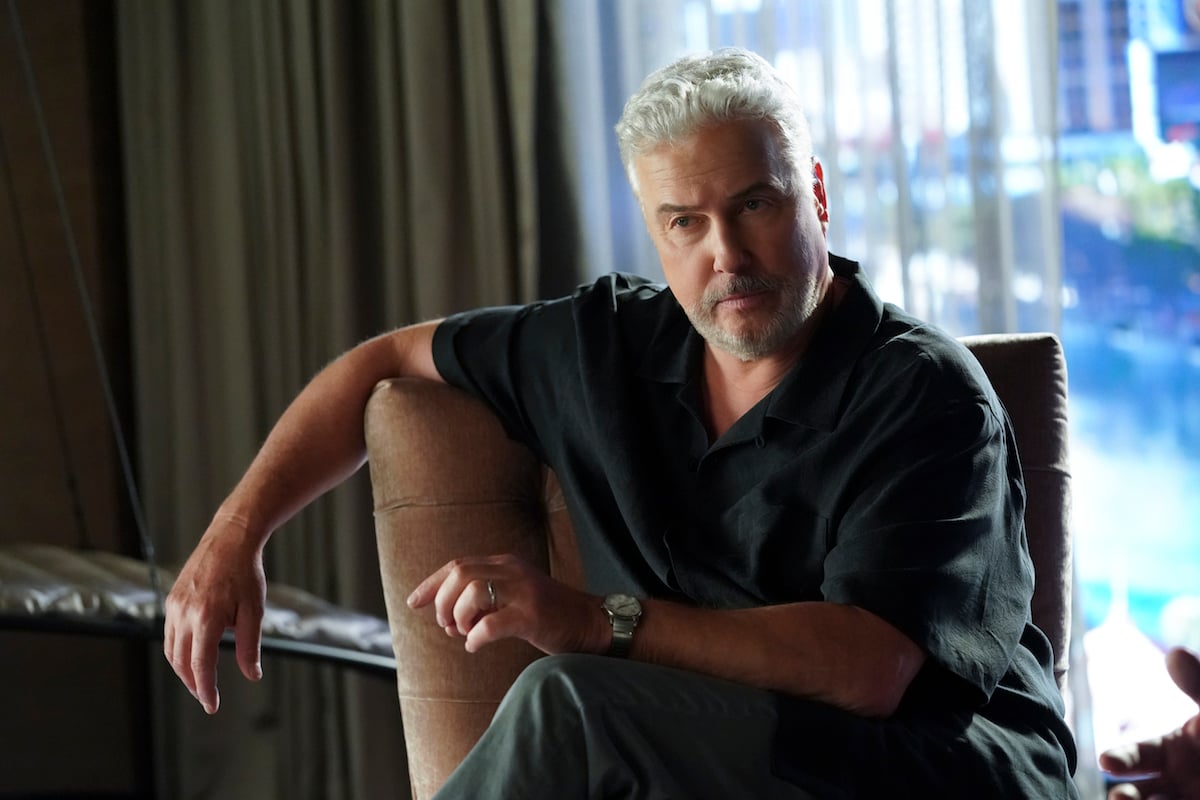 The first season will have ten episodes that are one hour each. All of them will air on CBS on Wednesdays at 10 CDT. They are also available to stream on Paramount+.
This is a much shorter season compared to what the original show released. The first season of CSI: Crime Scene Investigation had 23 one-hour-long episodes. It did eventually end with fewer episodes. Season 15 had 18 episodes to wrap up the show.
Why William Petersen returned to play Gil Grissom
Peterson left the original show before it ended in 2015. So what brought him back?
"It was unexpected to be asked to start a new version of this, and I sort of jumped at it because of the idea of revisiting [the character], especially for me… for us to see who we are now [with Grissom and Sara]," Peterson told Entertainment Tonight. "Plus, it's a different world than it was 20 years ago."
He continued, "The idea of coming back in the land of science, I thought, was really a great opportunity. And it's different because it's 20 years later. It's different because it's all new people too and that's all very exciting."
Gil and Sara are now married and do have a few new things to learn. Fans now get to find out what they have been up to while they were retired, and if they work together in the same way after all of these years. It has yet to be revealed if CSI: Vegas will get a second season.