Cuba Gooding Jr. Once Appeared in a TV Episode About Date Rape
Actor Cuba Gooding Jr. has dealt with the law in real life and in TV/film. Discover how the two line up shockingly well.
Cuba Gooding Jr. has been an avid actor since the 80s, and he is still working on productions. The success he found a couple of decades ago led to him having a net worth of millions of dollars. However, his name has made headlines for other reasons. 
In recent years, Gooding faced a scandal and went to court over numerous allegations from women. The 2022 trial may have reminded people of his past roles—specifically, a TV episode regarding consent. 
Cuba Gooding Jr. was in a TV episode about date rape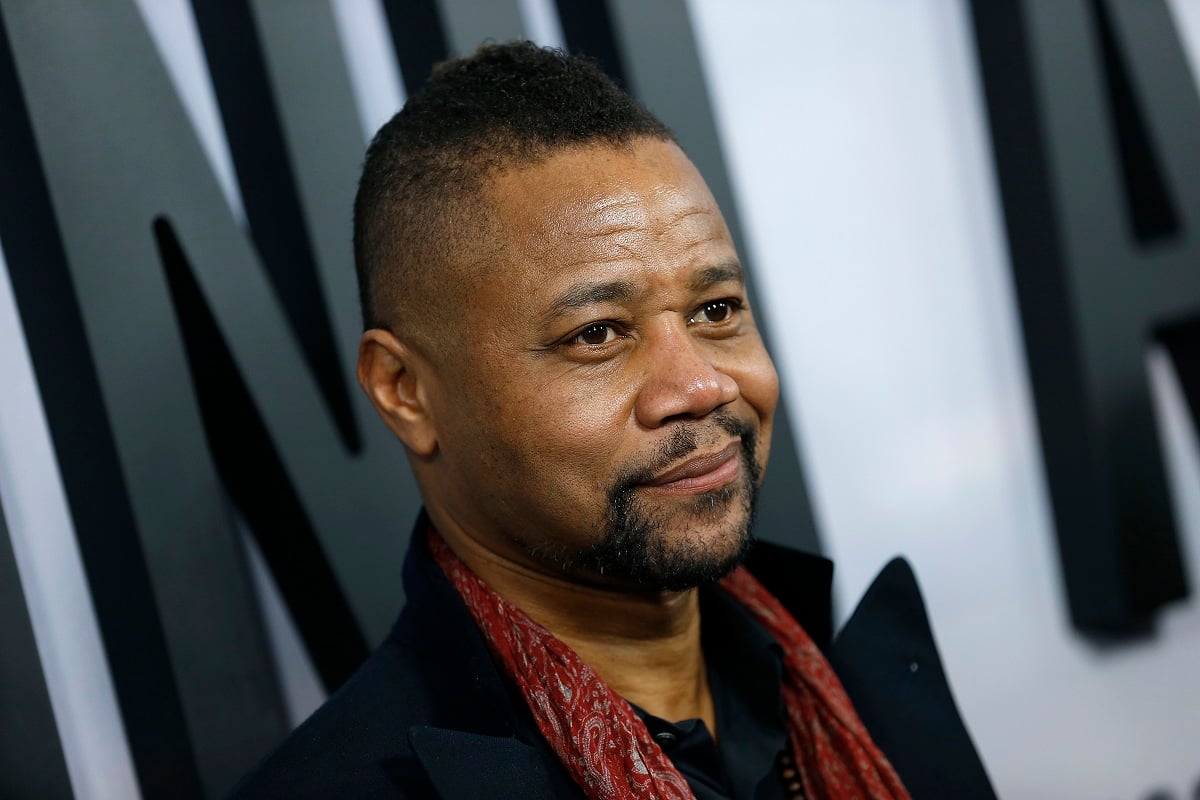 In the years following high school, Gooding turned his attention toward acting. According to his IMDb page, he began his career with guest roles on shows like Better Days in the late '80s. He then appeared in Hill Street Blues and later landed a recurring role in MacGyver. 
In 1988, Gooding appeared in CBS Schoolbreak Special. The episode was titled "No Means No," and the plot covered the topic of teen date rape. The audience sees the impact of the issue through the lens of a girl and her brother. The message of the special is that people should accept when their partners say no to intimacy. Gooding played a minor character named Paul. 
A few years after the special aired, Gooding scored his first major role in Boyz n the Hood. He continued his success with other big projects, like Jerry Maguire, which earned him his Academy Award.
Cuba Gooding Jr. attended a trial over allegations
Gooding's appearance in the CBS series became somewhat ironic after a scandal broke out. In 2018, the actor found himself involved in a controversy after 15 women accused him of sexual misconduct. One incident at a bar led to charges of forcibly touching. 
Several other allegations came to light, but Gooding denied them. However, he eventually pled guilty to a misdemeanor charge of non-consensual contact with women. His admissions occurred during his trial that took place in 2022. Gooding faces a year-long sentence. 
According to CNN, Gooding entered an agreement that involves "alcohol and behavior modification treatment." The treatment has to continue for six months before he can re-plead for a lesser charge. 
"Cuba Gooding Jr. entered into a re-pleader today whereby in six months his case will be disposed of with a violation, which is not a crime, resulting in no criminal record," Peter Toumbekis, Gooding's lawyer, stated. 
Cuba Gooding Jr.'s roles that involved the law
Throughout Gooding's career, he's appeared in other roles requiring him to take the stand. He portrayed O.J. Simpson in the anthology series American Crime Story. The first season, The People v. O. J. Simpson, dealt with the infamous '90s murder case. 
In his heyday, Gooding starred in the thriller A Murder of Crows. He played Lawson Russell, a former lawyer who takes credit for a book he didn't write, only to have everything unravel around him. 
In 2007, Gooding appeared in American Gangster. The biographical crime story depicts an outcast cop trying to take down a drug lord in the '70s. The movie bases Gooding's character on the real-life crime boss Nicky Barnes.