Cuba Gooding Jr.'s Trial Finally Begins; 'Radio' Actor Pleads Guilty and Faces Up to 1 Year in Jail
In 2018, Cuba Gooding Jr. was accused of forcibly touching a woman at a nightclub. This allegation led to multiple women coming forward
Cuba Gooding, Jr. is an award-winning actor in both television and film. His career took off when he took the role of Rod Tidwell in Jerry Maguire. He has also had prominent roles in major movies like As Good as it Gets, Men of Honor, Radio, and The Fighting Temptations. Gooding's portrayal of O.J. Simpson in the drama series The People vs O.J. Simpson: American Crime Story earned him an Emmy Award for Outstanding Lead Actor in a Limited Series.
Lately, Gooding hasn't made headlines for his acting but for his behavior offscreen. In 2018, he was accused of forcibly touching a woman at a nightclub. This allegation led to multiple women coming forward with similar stories about the actor. Recently, Gooding pleaded guilty in court after nearly two years of delays.
The allegations against Cuba Gooding Jr.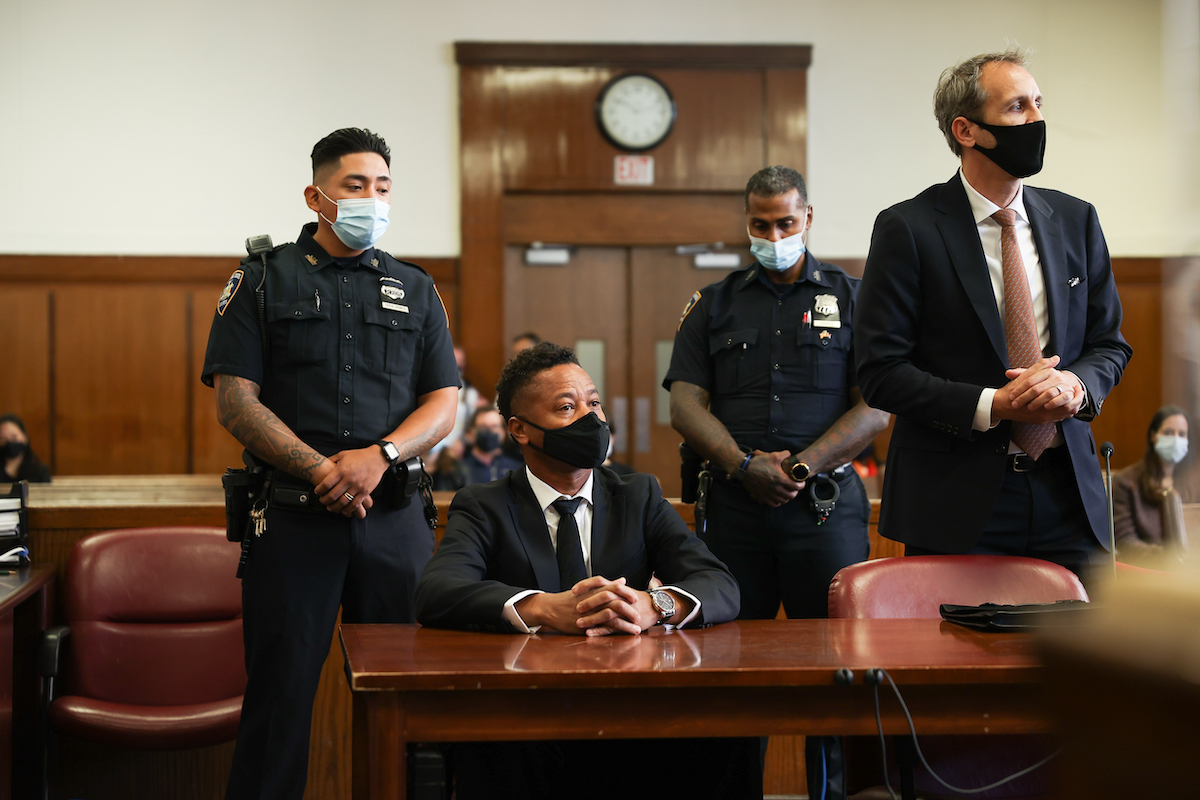 The trouble began for Gooding when he was at a nightclub in 2018. A waitress accused the Daddy Day Camp star of kissing her without her consent. The allegation led to other women coming forward to tell their stories of non-consensual contact with the actor.
These accusations were made public in October 2018 and June 2019. Both incidents were corroborated by Gooding. A third accusation was made public in October 2019.
Cuba Gooding Jr.'s trial has finally begun
Gooding was originally supposed to stand trial in April 2020. However, with the coronavirus pandemic, courtrooms faced extended lockdowns. The case experienced multiple delays, and a motion filed to dismiss the case, which was denied. After nearly two years, Gooding finally received a court date in April 2022.
Gooding entered a guilty plea to forcibly touching a woman, which is a misdemeanor charge in New York. According to CNN, the terms of Gooding's plea agreement is that he must continue with current behavior modification treatment for alcohol. The actor must not have any further arrests within the next six months. Following successful completion of the terms, he will be able to re-plead down to an even lesser charge of harassment with a sentence of time already served.
According to Assistant District Attorney Colleen Balbert, Gooding has been in counseling since September 2019 and is continuing with counseling to make sure that he does not re-offend.
Famous men who've experienced similar allegations
Gooding is not the only prominent entertainer who's been accused of sexual misconduct. There have been many men, though not all of them have faced off with accusers in court. However, some have been sentenced with harsher punishments than Gooding.
One of the most prominent cases over the past few years was that of Bill Cosby, once dubbed "America's Dad," for accusations of sexual misconduct spanning decades. While he was sentenced for one of those incidents, he ended up getting released after his conviction was overturned and served less than three years of his sentence.
Another major player in Hollywood who had to face accusations of sexual misconduct was Harvey Weinstein. The prominent producer was accused of multiple acts against women and stood trial for some of these allegations. He ended up with a 23-year prison sentence after a multi-million dollar settlement for his victims was rejected.