'Curb Your Enthusiasm': Larry David's Biggest Annoyance in Premiere Was This Aspect of COVID-19
Curb Your Enthusiasm premiered on HBO Sunday, Oct. 24, and fans of the show were ready. We haven't seen our favorite characters in the world of Larry David, who plays himself, since March of 2020. Honestly, the coronavirus (COVID-19) pandemic seems like something Larry has a lot of opinions about. Surprisingly, the show didn't go the route most people were expecting. 
[SPOILER ALERT: This article contains spoilers about the premiere episode of Curb Your Enthusiasm Season 11.]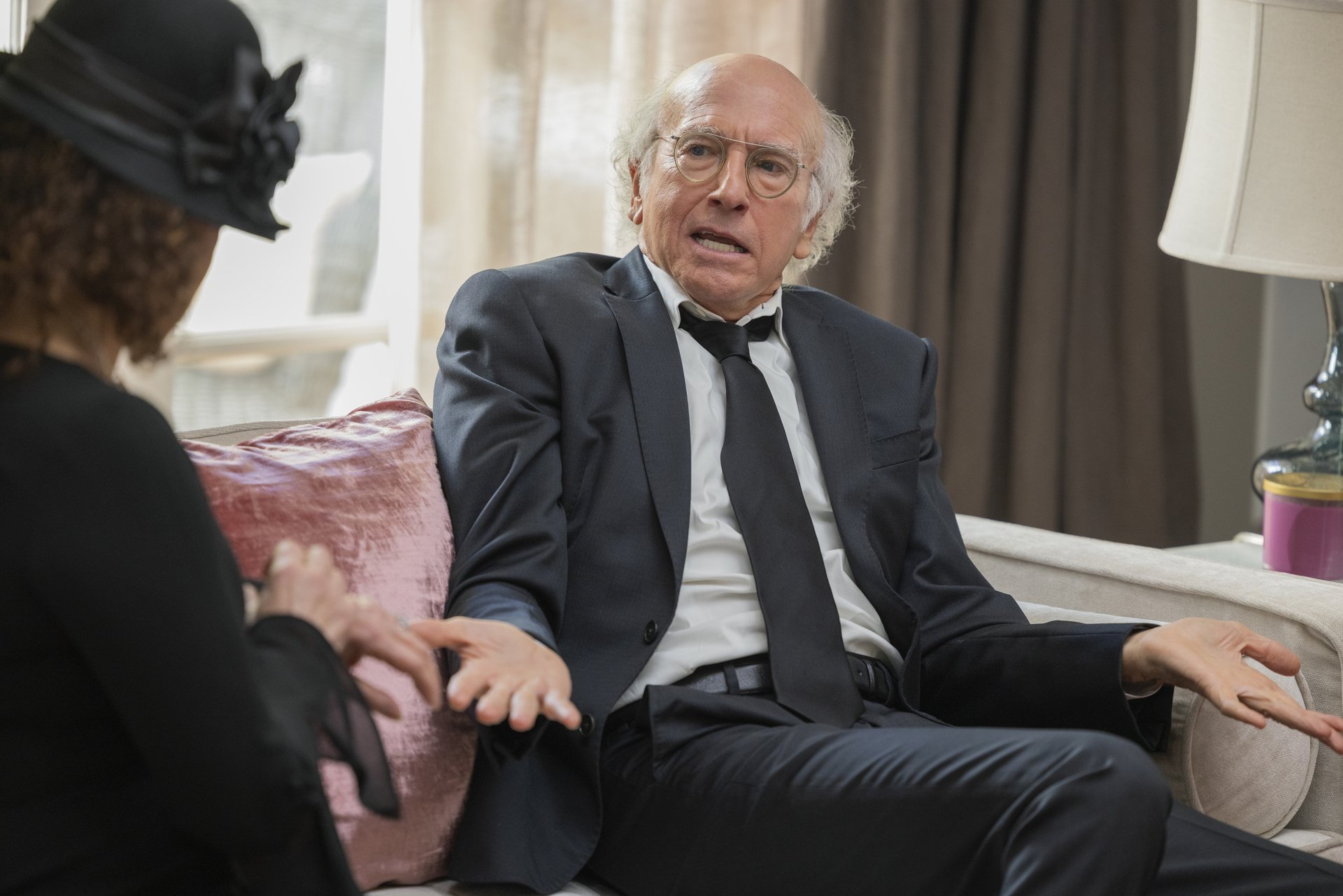 Larry David mainly was annoyed with the 'COVID hoarders' in the 'Curb Your Enthusiasm' premiere
The premiere episode of Curb Your Enthusiasm Season 11 opens up with Larry finding a dead body floating in his pool. After conversing with the police, it turns out that Larry's fence isn't up to code. He could actually be liable for the death of the person robbing his house. However, while fans may have thought this would be the show's focus, the episode managed to intertwine several plots into the premiere.
At a meeting, Larry offers a colleague some Purell. He quickly makes it clear that he's not one of those "COVID hoarders." He's talking about the people who bought large amounts of hand sanitizer and toilet paper at the beginning of the coronavirus pandemic and caused a shortage in several areas. 
Later in the episode, Larry discovers one of his good friends, Albert Brooks, is a "COVID hoarder." He announces it to the huge crowd of people gathered at Albert's house. Like a mob with pitchforks, the group turned on him. The rest of the scene plays out as Larry smugly shrugs from the bottom of the stairs, and Albert screams out, "Come back! I have flu shots!"
'Curb Your Enthusiasm' cashes in on the tiniest nuances that irritate most people
If finding awkward situations as humorous isn't your thing, there's a good chance you aren't a fan of Larry David and Curb Your Enthusiasm. However, it's the reality of his irritation that draws most people in. Whether we want to admit it or not, we all get annoyed by situations similar to the ones Larry experiences in the series. From someone holding up a line at the local ice cream parlor by trying too many samples to becoming annoyed with a friend for holding a "live funeral" so he can hear all the good things people would say about him before he dies – these are all moments, many of us would inwardly groan at.
The difference between Larry and most of us is that Larry has no issues pointing these out. Sure, he can come across as a jerk. However, most of the time, there's a little tapping in the back of your brain that makes you realize, "Well, yeah, he kind of has a point…"
Larry David's disdain for people plays out in the most delightful way
One would think that Larry would revel in a pandemic lockdown with his hatred of people and all, but the premiere episode of Curb Your Enthusiasm Season 11 doesn't mention it. To be fair, in the trailer for this season, we hear him tell someone, "I hate people individually, but I love mankind." He may be a little cranky, he may be narcissistic, but he's definitely the funniest person on TV right now.
Curb Your Enthusiasm airs on Sunday nights on HBO. The series also streams on HBO Max.