'Curb Your Enthusiasm': Why Cheryl Hines Says Larry David Is a Natural at Social Distancing
The current call from health authorities to keep our distance from one another, namely to practice "social distancing" (which will be our phrase of the year, no doubt), has been a hardship for many.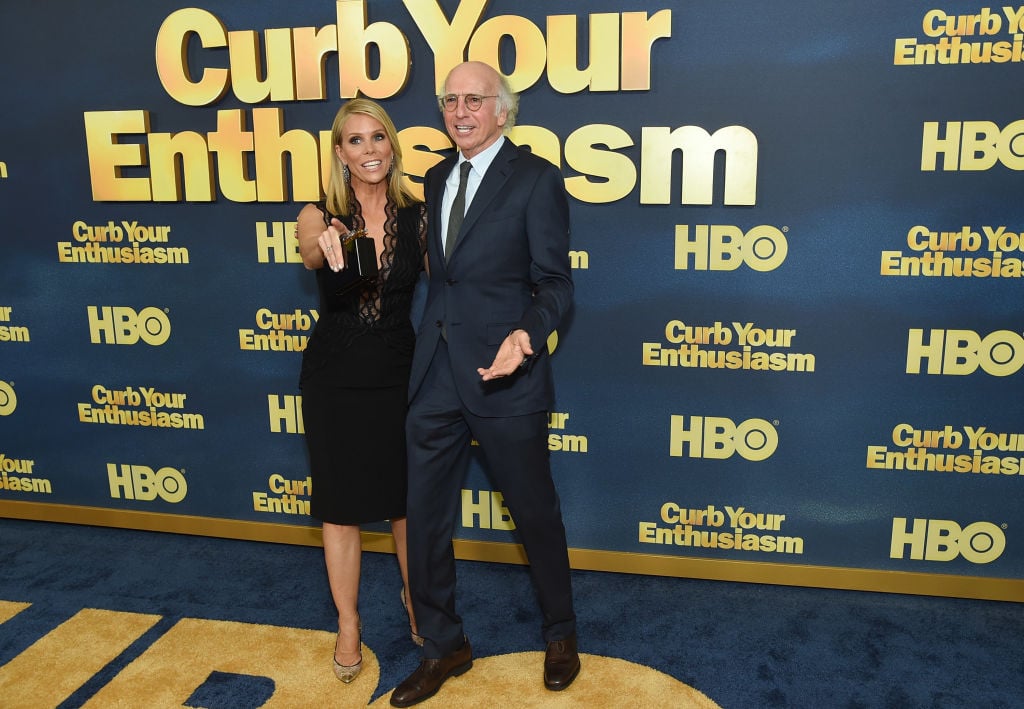 According to Curb Your Enthusiasm star Cheryl Hines, that's not the case for her co-star Larry David. In fact, she's pretty sure he's enjoying the time off from other human beings.
Larry David, the happy misanthrope
On Curb Your Enthusiasm, Larry David isn't much of a people person. Apparently, Larry David's intense dislike of his fellow man on the HBO comedy isn't an act, as he explained on Jimmy Kimmel Live in 2017 when the late-night show host asked David if he liked animals.
"Are you an animal guy?," asked Kimmel. "Am I an animal guy?," the 72-year-old actor and producer answered. "No, I'm not! Not even close. I hate them almost as much as people. That's saying something."
"I'm not an animal person, I'm not a people person, and very few of us are neither, about two percent."
Asked by Kimmel if he ever had guests or parties in his home, David laughed. "Have you lost your mind? Guests or parties? God, no, no!"
David's recent comments on 'idiots' who don't respect social distancing
What better spokesperson, then, to plug the CDC's recommendations for social distancing during the current pandemic than the Seinfeld producer himself? David took the time last week to offer a humorous reminder of the serious need to keep our distance from one another in order to flatten the COVID-19 curve.
"Obviously, somebody put me up to this; it's generally not the kind of thing I do, but . . . I basically want to address the idiots out there, and you know who you are, you're socializing too close, it's not good, you're hurting old people like me. . . "
At that point, the comedian clarified that their irresponsibility probably wouldn't affect him because he had no intention of meeting them.
"Well, not me, I have nothing to do with you," David said. "I'll never see you, but other people who might be your relatives, who the hell knows? But the problem is you're passing up a fantastic once-in-a-lifetime opportunity to stay in the house, lay on the couch, and watch TV! . . ."
"If you've seen my show, you know nothing ever good happens going out of the house, you know that. There's just trouble out there. Not a good place to be."
Cheryl Hines says Larry David is 'in heaven' these days
In an interview with Maureen Dowd of The New York Times this week, David talked about how his germophobic ways are coming in handy these days.
"This might be the only thing I've ever agreed with Trump about, we should put an end to the shake," he said. "You know, we might as well end intercourse while we're at it. That's always been a lot of trouble."
And Cheryl Hines, his wife on the show, quipped "I bet Larry's in heaven. He's been trying to social-distance for years."
Read more: 'Curb Your Enthusiasm': Cheryl Hines' Net Worth and Why She Thinks Each Season of the Show Will Be Her Last