'Curb Your Enthusiasm': Will Cheryl Hines Be Back for Season 11?
Find out whether actor Cheryl Hines will be back on the new season of 'Curb Your Enthusiasm.'
It's official! HBO's Curb Your Enthusiasm has gotten the green light for another new season following the day-to-day minutiae of television writer and producer Larry David's fictionalized life.
With co-star Cheryl Hines' character – Larry David's ex-wife on the show – now having moved on with actor Ted Danson, the question remains whether Hines will be back for this new season.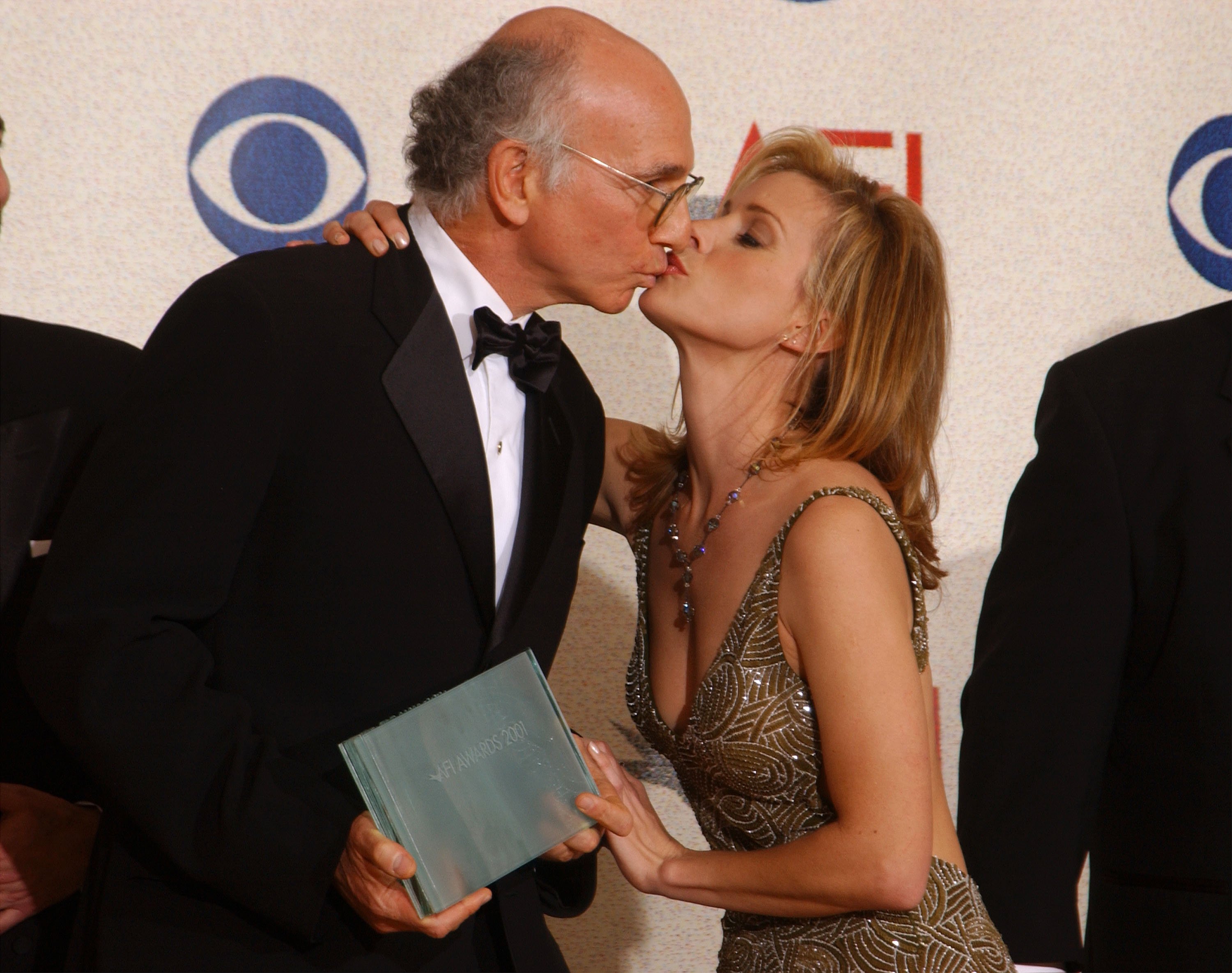 Hines directed an episode of 'Curb Your Enthusiasm' from season 10
In 2019, during season 10 of the popular HBO comedy series, Cheryl Hines got the opportunity to get behind the camera. It was with a bit of trepidation that she approached the chance to direct the "Artificial Fruit" episode of the show, as she told The Talk in Jan. 2020.
"Well, the crew was amazing," she said. "They're great. Not that the cast isn't. But the cast was a little more hit and miss sometimes, especially Larry [David]."
"Larry has such a clear vision of what he wants to do. So, sometimes if you go in and say, 'Hey, why don't you try this time with a little more attitude,' and he'll be like, 'Hmmm, I don't think so.' "
Hines says she stopped asking David about new seasons a long time ago
When the comedy first debuted, Hines would make the mistake of approaching the comedian about whether he thought another season would happen.
After a while, the actor simply learned not to ask him and to assume there wouldn't be another season, she told ET in 2017.
"Larry told me from season one that we're not going to another season," she explained. "There have been times when I was frustrated as an actor, like, 'Are we going to do another season? Should I be looking for another job?' Larry would always say, 'Ah, don't ask me these questions!' So I just stopped asking."
Cheryl Hines is back!
This week, with the announcement of the new season, fans were understandably happy to hear Larry David and crew would be returning. Many are curious to see the spin Curb may be putting on the coronavirus (COVID-19) pandemic.
Also very happy at the new season announcement was Hines herself, as she posted on Instagram.
"We're doin' it!!!," Hines enthusiastically announced. "HBO announced Season 11 of Curb Your Enthusiasm!!! Yes, Larry, yes!  #curbyourenthusiasm#larrydavid#HBO Cannot WAIT to work w @jeffgarlin@ohsnapjbsmoove#susieessman@teddanson again!! Let's turn this motha out"
Celebrity fans were responding to Hines' post in earnest.
Actor Chad Lowe posted, "Congratulations!!! (And you tell that f*cking Larry to put me on that f*cking show too!)"
Another fellow actor, Alec Baldwin, reiterated Lowe's point, saying, "You tell that f*cking Larry to put me on that f*cking show!"