Cynthia Bailey Describes the Grossest Part of 'Celebrity Big Brother' – 'That Almost Broke Me' [Exclusive]
RHOA's Cynthia Bailey said the 'Celebrity Big Brother' house had its challenges, specifically with the bathroom, which she said was the one of the grossest room in the house.
Cynthia Bailey got real when it came to sharing exactly what the living conditions were like inside the Celebrity Big Brother house.
During a chat about her signature Seagram's Peach Bellini, Bailey shuddered when she thought about some of the grosser aspects of being confined in the house with others. She laughed about how far she got, even though she "didn't understand" some of the challenges. And while the motivation to win was always there, Bailey said she had several gross-out moments when she thought about how much easier it would be to just go home.
Cynthia Bailey said the toilet was the grossest at the 'Big Brother' house
Bailey asked Showbiz Cheat Sheet, "Have you ever shared a toilet with 11 people? Male and female? You know where I'm going with this. Like the toilet seat's up … and not aiming properly. Listen, there's a reason why celebrities have a lot of help," she laughed.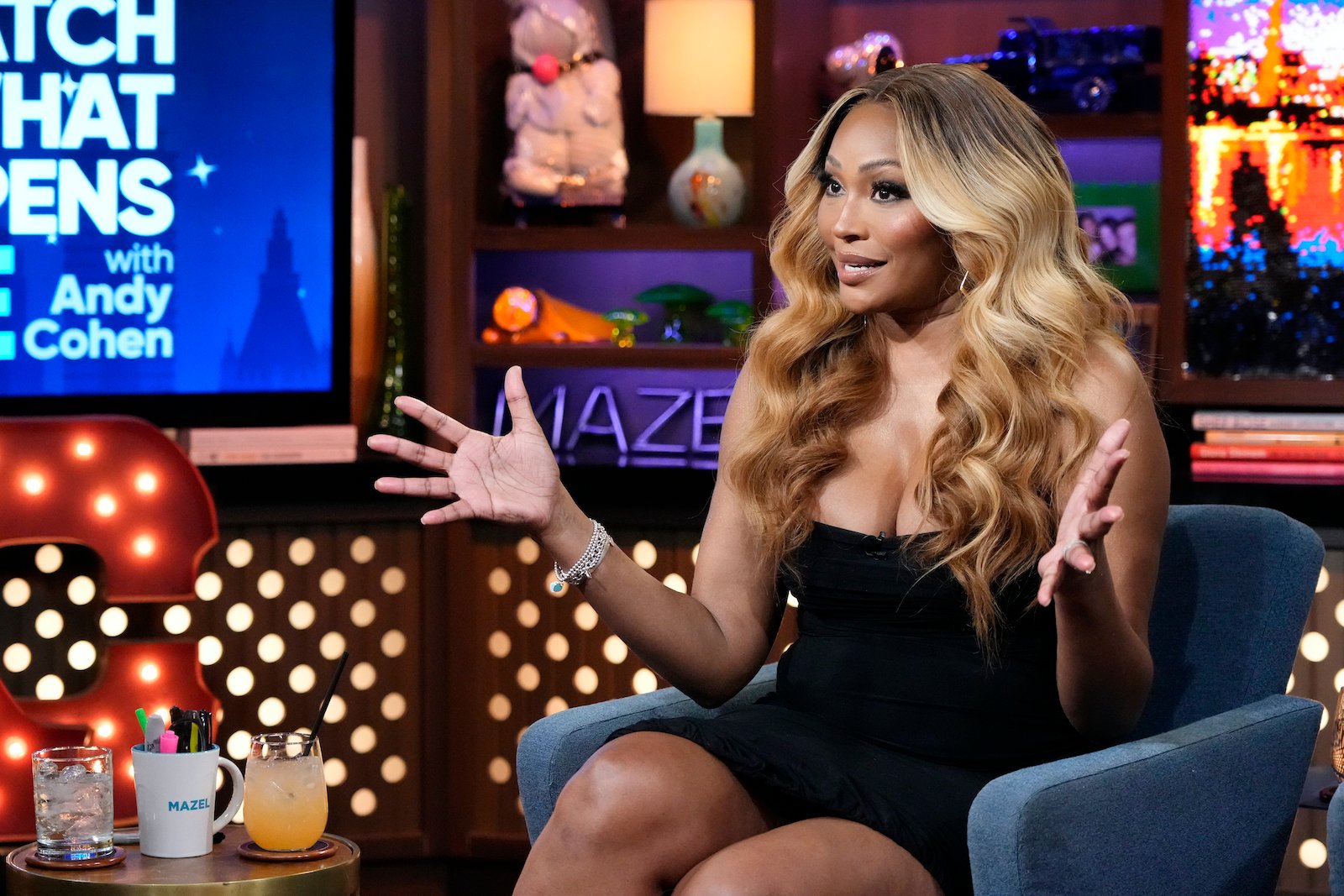 "I'm like, you have one assignment," she said about urine splashed all over the toilet. "If you miss, give me a courtesy wipe! That almost broke me, but you know what, I have never been more humbled in my life. I came out of that house just humble, happy to be alive. I was just happy to control my lighting, the temperature of my house. Be able to go to the bathroom and have privacy to poop on my own and not have like 20 people walking in. You know what I'm saying? It was like, oh, my God this is great. I can just relax and do what I want to do and walk outside and sit in the sun."
'RHOA' did not prepare Cynthia for 'Big Brother'
Bailey's tenure on The Real Housewives of Atlanta didn't prepare her for Big Brother. "I don't think anything can prepare you for Big Brother," she admitted. "I thought in some small way, by being on Housewives for 11 years that it somehow would have given me some kind of advantage going on there. It did not. Two different shows, two different platforms. It's just a whole other ballgame. But I had an amazing time. Really honestly, every week that I got to live and not get evicted, I was like, wait am I still here? Because my husband had one goal. He was like, 'You do not get sent home the first week.' That is the only thing. Anything after that I'm fine."
Week after week of remaining in the house had Bailey wondering – how am I still here? "The next thing I knew, I was in the final three!" she exclaimed. She joked, "I was like, 'Wait, I can almost win this thing. And I suck at all of the games.' I didn't even understand the games. I was in like, full pre-menopause. I was like, 'Get me out of here!'"
She turned to cooking a lot to pass time and became fast friends with Carson Kressley in the kitchen. "I cooked everything and I don't think I cooked for three months after I got out!" she said. "But we do anything to kill time because we had no access to anything but playing the games and playing solitaire and chess. It's crazy."
She said the experience was very humbling
Bailey admitted the experience of having no privacy and no control in the Big Brother house was extremely humbling. "It really was very humbling," she said. "So much fun and just gave me a whole new appreciation, kind of similar to how it was when the pandemic first started. Where you just appreciate everything. You're like, wow, I'm home, appreciate the family. Appreciate being able to have time to sit down and have dinner. And that's another thing, too. We all sat down for dinner all the time. And had that little community of, like, fellowship every day. We had nothing else to do, but sit down and get together."
Even though she couldn't poop in peace, she was happy to have the experience. "But I love the whole team from Celebrity Big Brother," Bailey said. "And everyone in the house."
For more on the entertainment world and exclusive interviews, subscribe to Showbiz Cheat Sheet's YouTube channel.