Cynthia Bailey Says Lifetime's 'Cruel Instruction' Exposes 'Institutional Child Abuse'
In the new Lifetime movie Cruel Instruction, Cynthia Bailey plays a mother who sends her troubled daughter, Kayla, to a residential treatment center. But the facility where her child ends up turns out to be a nightmarish place, where Kayla and one of the other residents have to band together to survive. The film, which takes its inspiration from actual events, exposes the dark truth about some of these real-life treatment centers, Bailey says.  
Cynthia Bailey stars in Lifetime's new movie 'Cruel Instruction' 
The Real Housewives of Atlanta alum plays Karen Adams, mom to 16-year-old Kayla (Kelcey Mawema). After Kayla is expelled, school counselors convince Karen to sent her to a residential treatment facility in Utah. 
At the treatment center, Kayla shares a room with a a girl named Amanda (Morgan Taylor Campbell). She's a treatment program vet who knows exactly what to expect from her stay in this new facility, which is ruled over by Miss Connie (Camryn Manheim). Miss Connie, along with the rest of the staff, will do whatever it takes to keep their charges in line. That includes solitary confinement, force-feeding medications, and verbal and physical abuse. As they endure arbitrary punishments and lose the ability to communicate with the outside world, Kayla and Amanda must band together to survive and expose the truth about what's really going on.    
The 'RHOA' alum says the movie exposes real-life abuses at residential facilities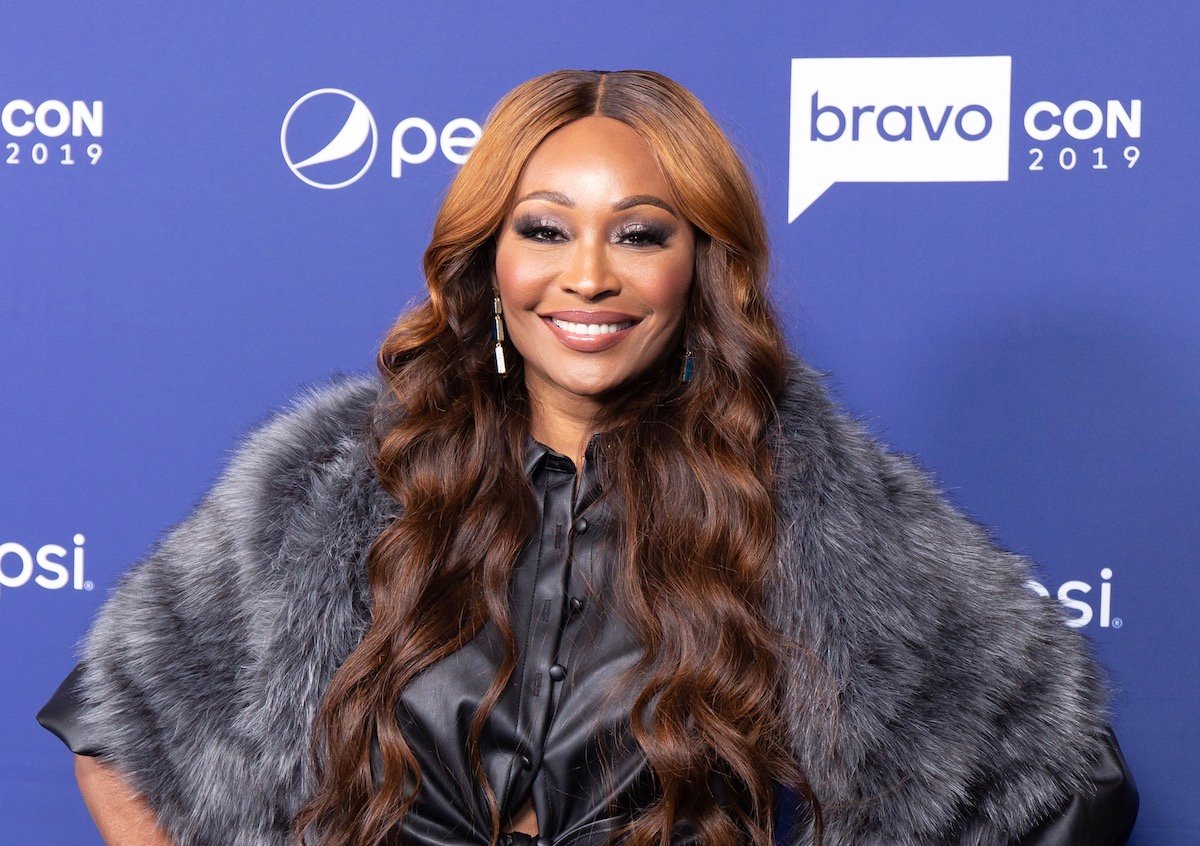 RELATED: 'RHOA': Cynthia Bailey Reveals the Best Piece of Marriage Advice She Got From Kyle Richards During 'RHUGT'
In an interview with KTLA, Bailey spoke about how Cruel Instruction exposes a disturbing truth about treatment centers for troubled teens. 
"Lifetime is shining a spotlight on institutional child abuse," the Celebrity Big Brother star said. "I don't think that we talk about this enough. As a mother, I know that my job is to protect my children. And over 50,000 teens a year are sent off to these under-regulated behavior modification centers. And all kinds of horrific things are happening. There's a lot of abuse that is happening at these places."
After the movie, Lifetime will air Beyond the Headlines: Cruel Instruction, a documentary featuring interviews with treatment program survivors.
Others – including Paris Hilton – have spoken out about youth treatment programs  
Cruel Instruction isn't the first time residential treatment programs for adolescents have come under the microscope. A recent report from American Public Media looked at the "troubled teen industry" in Utah. The state is home to more than 100 programs for adolescents dealing with behavioral issues, drug misuse, eating disorders, and other challenges. Young people whose parents agree to send them to these programs are sometimes surprised in the middle of the night by strangers who've come to take them away using blindfolds and handcuffs.   
Many people have called for reform in the industry, including Paris Hilton. Hilton says she suffered abuse while at a facility in Utah in the 1990s. She's among those calling for a federal law that would "bring real reform and true accountability to congregate care in America," KUER reported in 2021. 
Cruel Instruction airs Saturday, March 12 at 8 p.m. ET on Lifetime.
Check out Showbiz Cheat Sheet on Facebook
RELATED: Paris Hilton Reveals She Suffered From Abuse at Boarding School: 'I Was Crying Every Single Day'