Da Brat Opens up About Her Whirlwind Romance With Allen Iverson
Da Brat is happy and in love with Jesseca Dupart but she was once in a relationship with Allen Iverson. Da Brat says she broke things off with Iverson because of his cheating.
Dish Nation co-host and rapper Da Brat is getting more candid about her personal life than ever before. The platinum-selling artist recently confirmed she's dating Jesseca Dupart and is opening up about her journey with sexuality. As someone who identifies as bisexual, Da Brat's relationship history includes briefly dating a controversial Love & Hip Hop cast member. But the one she says she fell the hardest for is NBA superstar, Allen Iverson.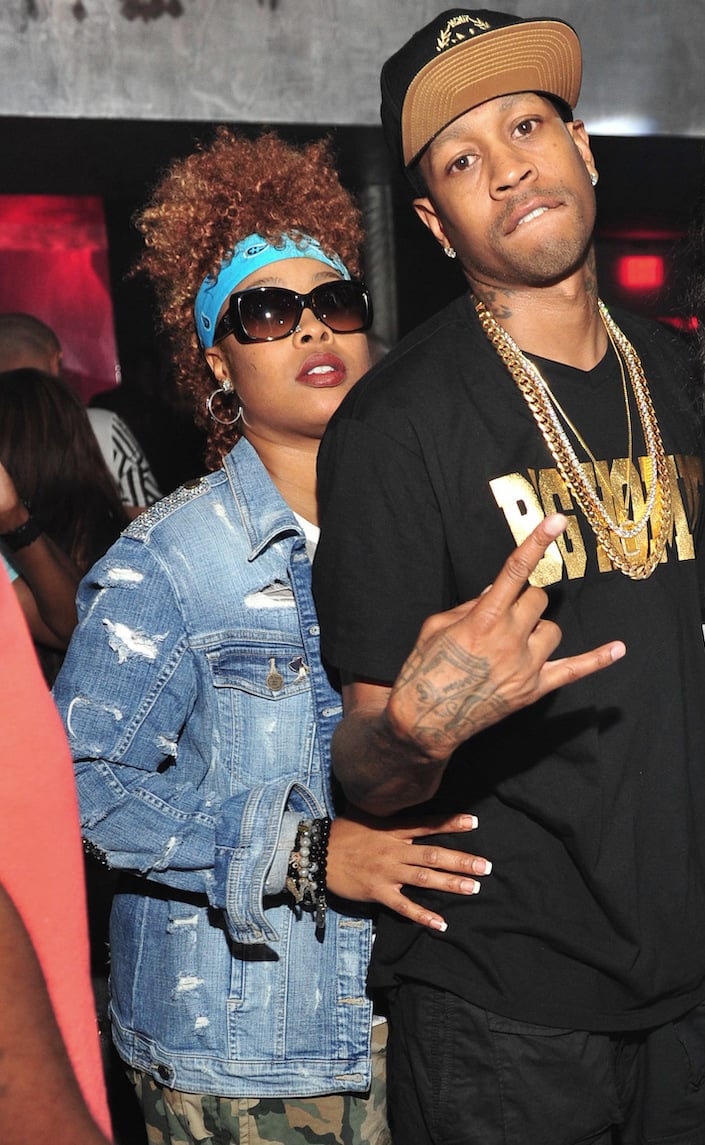 Da Brat recalls her relationship with Allen Iverson; says things ended because of Iverson's infidelity
In an interview with Kandi Burruss on Burruss's YouTube series Speak On It, Da Brat details several high profile relationships from her past. While she's dated both men and women, it would be Iverson who swept her off of her feet.
The two met in the 90s during the peak of both of their careers. Da Brat says she met Iverson's whole family and was attracted to him because of his soft spot for both of their families. The two traveled extensively together, with Iverson taking Da Brat to Japan for the first time.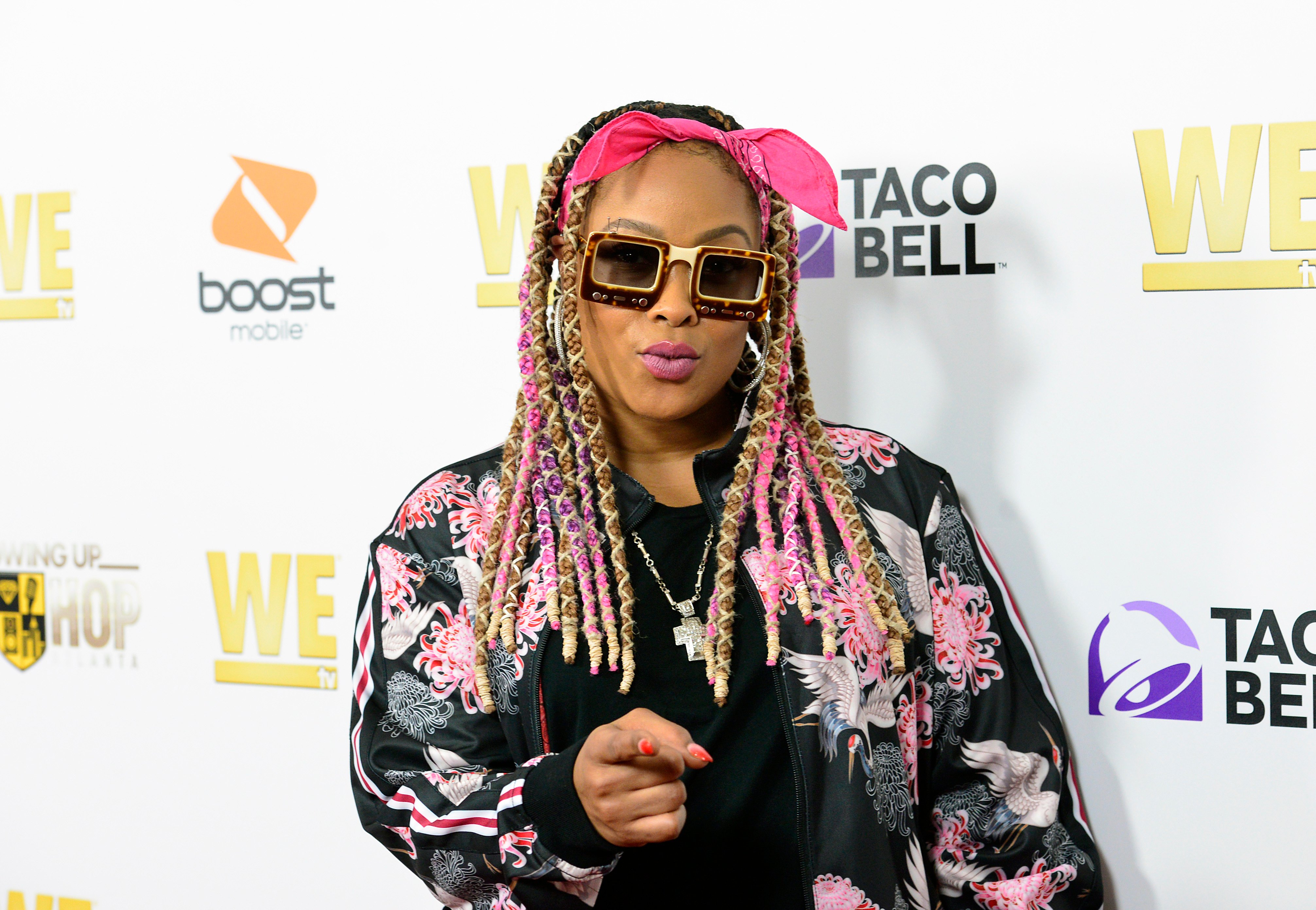 Da Brat admits to playing the doting girlfriend role, doing anything she could to make Iverson happy to show her appreciation for him spoiling her. But she says there were red flags about Iverson's playboy ways from the start.
"I was like, 'This is it!' But then I think you know, basketball players? H**s," she says. "He had a baby mama, some kids. He had a lot of stuff going on."
Da Brat says she tried ignoring Iverson's bachelor lifestyle but he continued his cheating ways. 
"The last straw, I think we were sitting outside the hotel, in the hallway," she explains. "And this half naked b*tch, walks up the hallway talking about she looking for him. I'm sitting there with him. I'm like, 'B*tch, I know you see me sitting here with this [n-word]. You still gon say you looking for him?' I must have molly whopped that b*tch down the hallway."
She eventually stopped answering his calls and later discovered that Iverson had relationships with close friends of hers.
Both Da Brat and Allen Iverson are in relationships with other people
The "baby mama" Da Brats refers to is Iverson's on-again-off-again love, Tawanna Iverson. Allen and Tawanna have been together since high school and share five children. There's much truth to Da Brat's observations that Allen is a ladies man as his marriage to Tawanna was riddled with infidelity. 
The couple split multiple times but by 2010, Tawanna apparently had enough of Allen's cheating ways. They divorced in 2013 but judging by Allen's Instagram account, he and Tawanna remain very much in love. He gave a tearful acceptance speech at his NBA Hall of Fame Induction with Tawanna sitting front row.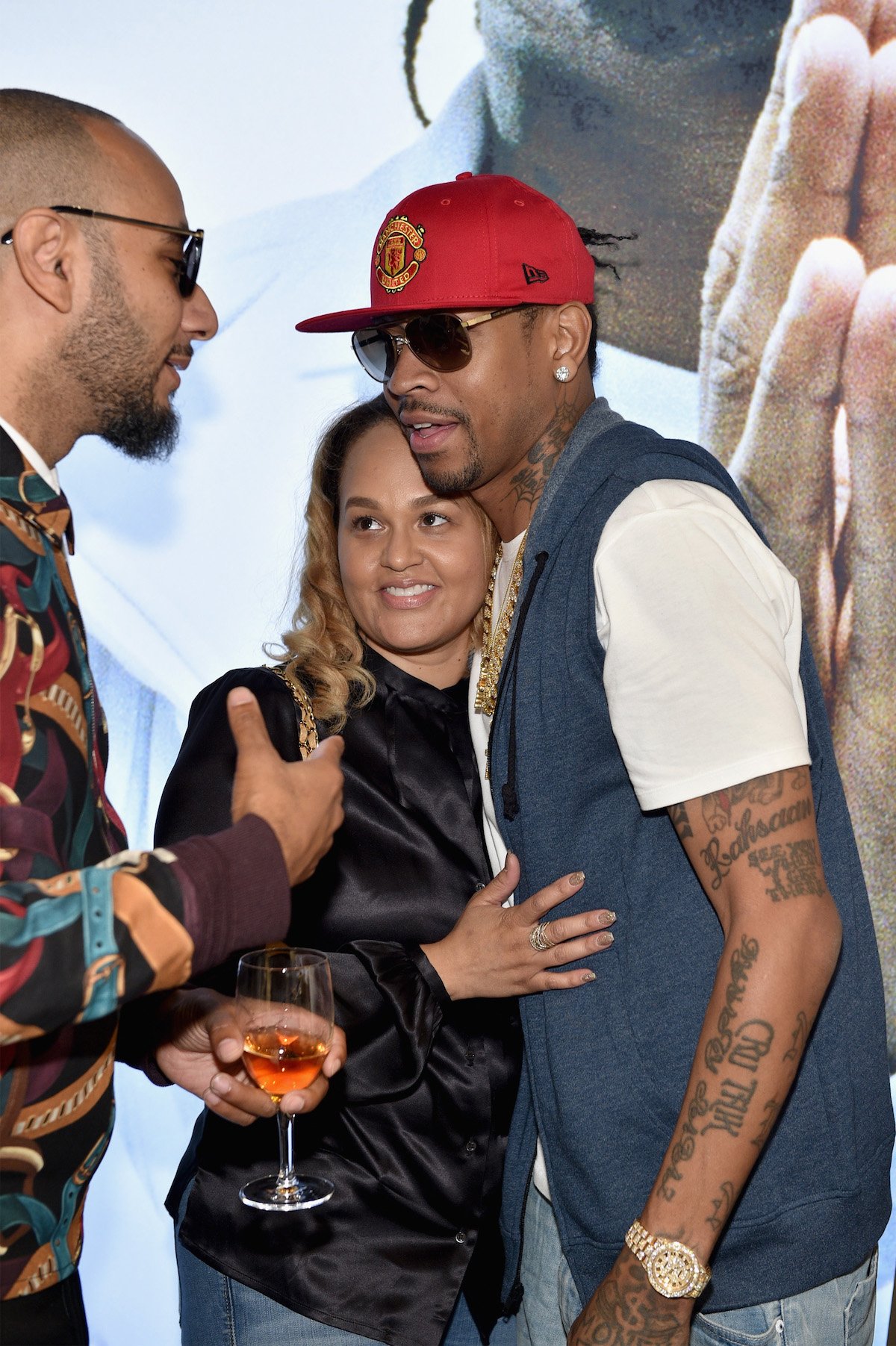 "My number one person in the world…Um, hands down. Tawanna Iverson," he said. "Twenty-four years. Ups. Downs. But real love….Thank you for loving me the way you do. And caring about what type of person I am and what type of person that I need to be to set an example for our babies."
Da Brat is happy in love with Dupart, making her the first woman she's gone public with. The rapper and radio show host says she's open to marriage with Dupart but prefers to keep the details of their relationship private. Iverson and Da Brat remain friendly.