Da Brat's Girlfriend Is Not Happy With LisaRaye's Attitude Over Brat Not Telling Her About Their Relationship
Da Brat and LisaRaye McCoy's tense exchange has fans concerned for their sisterhood, but Brat's girlfriend is shading McCoy for her part.
Da Brat is happy and in love and wants everyone to know it…except her famous sister, LisaRaye McCoy. According to McCoy, she's out of the loop when it comes to her sister's new relationship with Jesseca Dupart.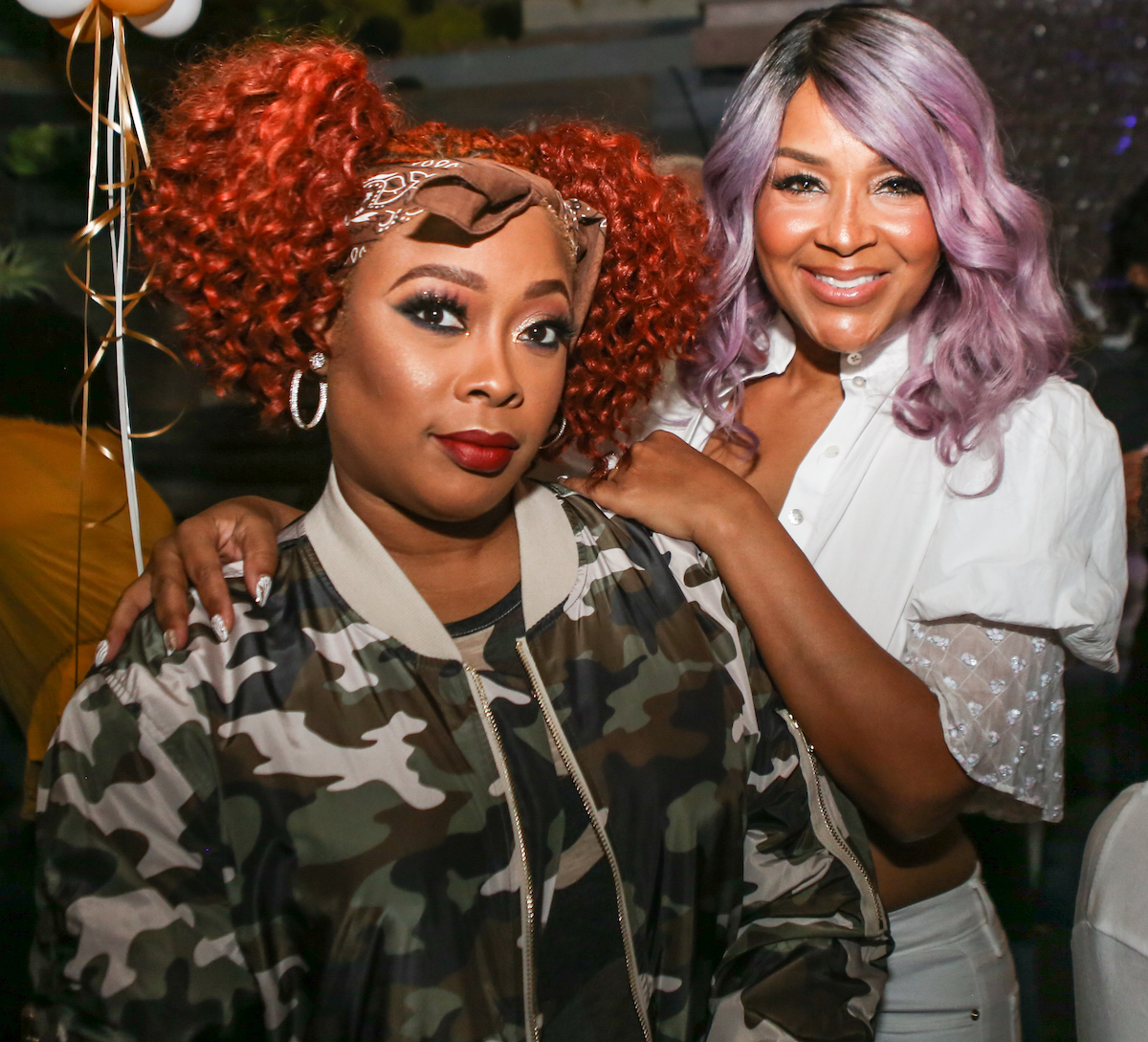 Brat and Dupart went public with their relationship earlier this year, with Brat speaking publicly about being part of the LGBTQ community for the first time in her career. But McCoy says Brat is not opening up to her. Dupart is defending Brat against her sister's remarks. 
Da Brat and LisaRaye McCoy tense reunion on 'Out Loud'
In honor of McCoy's 53rd birthday, her co-hosts of Out Loud's Cocktails With Queen's segment surprised her with a virtual visit from her Brat. McCoy became extremely emotional during the virtual video chat as Brat dotted on her big sister. 
While giving McCoy her accolades, Brat hinted to the two not being in communication for some time. McCoy's tears quickly dried up and turned into a frown. It became clear when she began responding to her little sister that the initial tears were not of joy, but instead of frustration.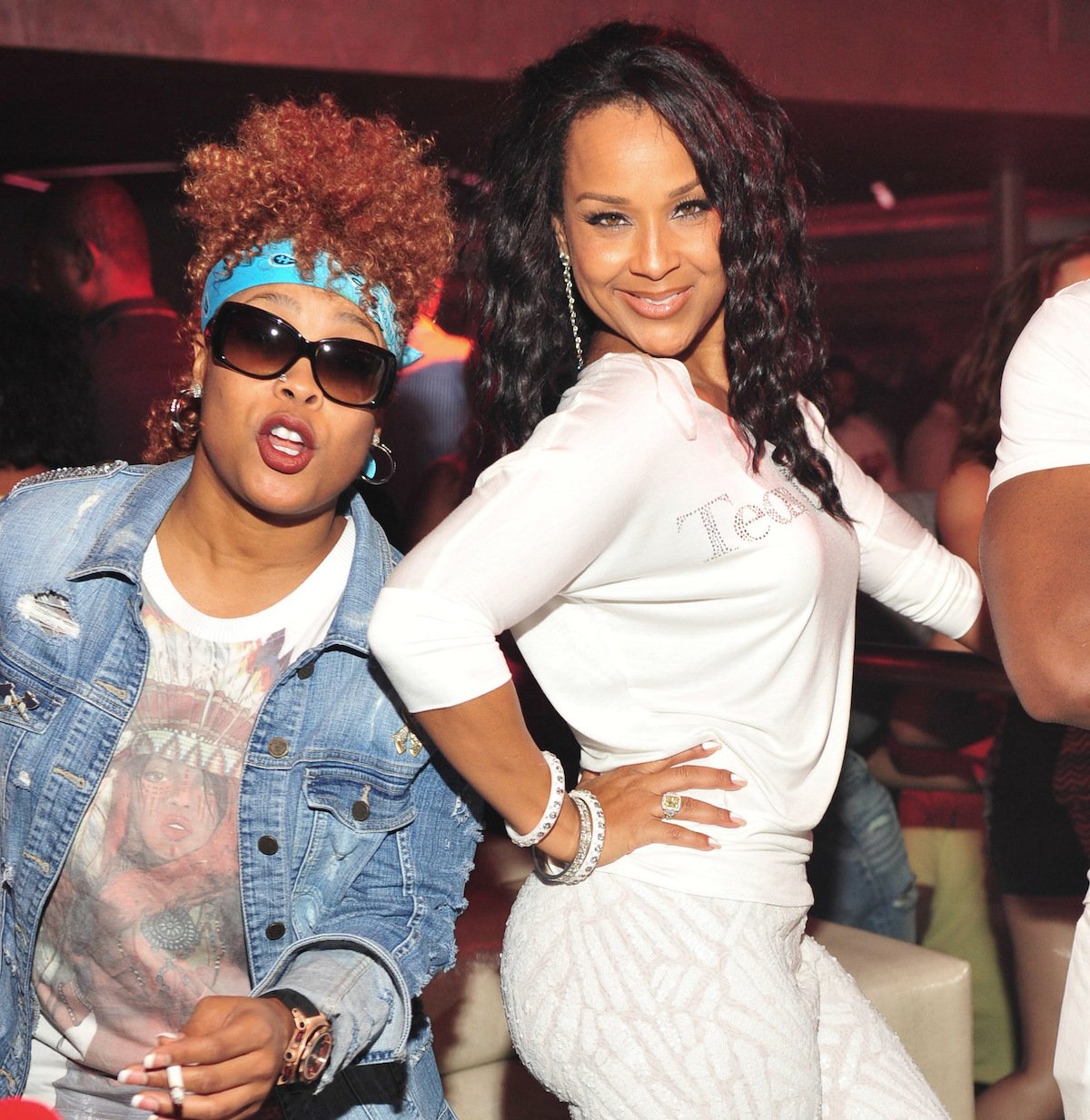 McCoy confirms that she and Brat have not spoken, which she says is nearing a year. The Player's Club star says things became murky between them when she discovered Brat was in a relationship on social media and not from her own sister's mouth.
Brat claims McCoy is not the easiest person to talk to about her personal life, noting that McCoy has a tough exterior. She also says that coming to terms with her sexuality is a personal journey. McCoy calls Brat's reasoning silly, saying that being open about her life online but not with her family is counterproductive.
Da Brat's girlfriend, Jesseca Dupart, posts a subliminal message about LisaRaye McCoy
Dupart is not taking McCoy's comments lightly. In an attempt to defend her love, Dupart's latest Instagram shade that fans believe is toward McCoy hints to her feeling that McCoy's behavior is an attack on Brat.
In a since-deleted Instagram post on her page, Dupart captions a photo of she and Brat with a confused look on their faces. The caption reads: "MOOD," and "nah what was said." Madame Noire reports on the removed Instagram photo.  
Dupart's follow up post is of a meme to her Instagram story that reads, "Don't waste words on people who deserve your silence. Sometimes the most powerful thing you can say is nothing."
But McCoy isn't backing down. McCoy says she's genuinely hurt about being left out of her sister's new life.
"I just wish that I was included in that," she says. "I wish that I knew what that was…wish I could have a say in that myself…wish that I knew what was going on, but I don't. So then I sit and I wait."
Still, she's hopeful things will sort itself out between her and Brat. "That's my sister! That ain't goin' nowhere," she says. "I just have to wait until she feel comfortable to tell me about life. Her life! Because I thought that I would know, but evidently I had to take a step back and I'm just trying to figure out how far back to step. That's all."
Brat is keeping quiet on her family business, but it's obvious the love between her and McCoy still stands.