DaBaby and DaniLeigh Update: Did She Confirm They Had a Relationship?
For months now, music fans have been wondering if rapper DaBaby and singer DaniLeigh have been dating. Though the relationship was never confirmed, a lot of people just assumed that they were an item. But due to statements on social media, it seems like that we may have gotten a concrete answer as to if they were ever together.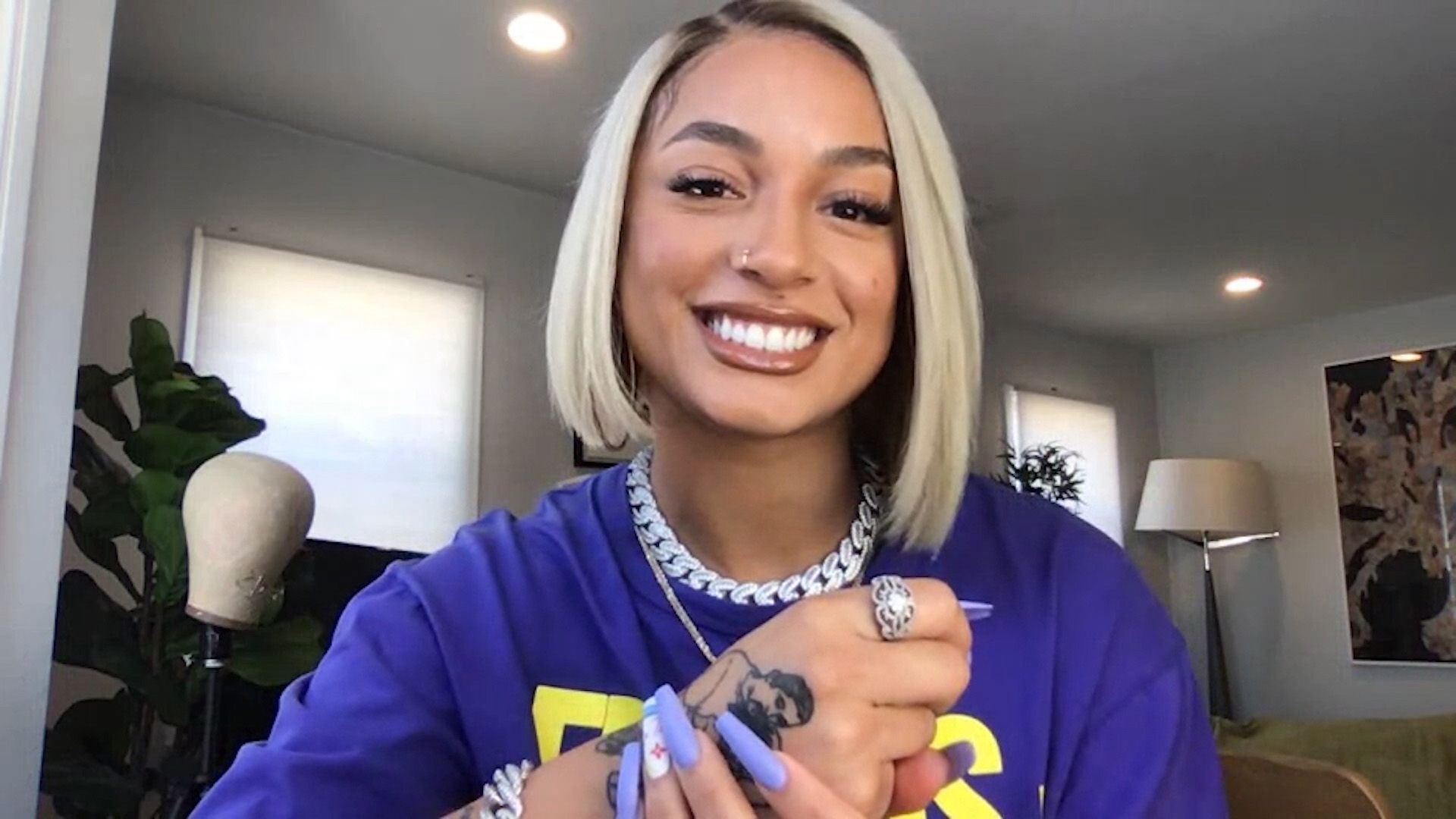 A short timeline of rumors of a DaBaby and DaniLeigh's relationship
Fans thought DaBaby and DaniLeigh were dating for several months. The two collaborated on multiple occasions. For one, DaniLeigh co-choreographed DaBaby's music video for "Bop." Then, DaBaby was featured on DaniLeigh's single, "Levi High." That song was released earlier this year. Rumors persisted, especially because MeMe, mother of DaBaby's daughter, spoke about the two being together on social media. DaniLeigh and Meme also got into back-and-forths on social media.
Still, DaBaby and DaniLeigh remained coy and never made public statements about their relationship. They appeared together and during the coronavirus (COVID-19) pandemic, people thought that the two could be quarantined together due to similar photos they took.
DaniLeigh talked about the rumors in an interview with Power 105.1. She said, "I mean it is what it is. I know it comes with this life. I already know you post something, people just gon' catch on I guess, so. I don't know, it is what it is. I don't really care."
Earlier this month, DaniLeigh made a cryptic post on Instagram which led many people to think she and DaBaby weren't together anymore. "Before I land .. I wanna tell myself that this is a reset trip. What's not for me God will not allow … What I give love to should equally give back .. I'm giving all my love to myself, God, and to my family," she wrote on her Instagram story in part. "I worked so hard even in the process of being hurt. I'm clearing my mind.. cleansing my soul.. and finding closure for myself.. I'm coming back home a new person."
DaniLeigh responds to people tweeting her about the rumors
Someone on Twitter send out a tweet, asking why people were calling DaniLeigh a homewrecker. The person stated that since DaBaby was not with the mother of child while dating, then no one should have an issue with him dating someone else.
DaniLeigh responded to this person, stating that she didn't owe an explanation to anyone about the situation. She also noted that people were looking at the situation in a light to blame her.
"But idc to explain to anyone in the world cause I really don't owe y'all nothing," she wrote. "The world has more hate and would rather me be a woman that started something with someone that was 'already in a relationship' so idc at all."
Another person decided to chime in and deny that DaniLeigh was a homewrecker but said "she KNEW he was with his bm and still was pushing herself on it .. its a RESPECT thing."
The singer also chimed in on this fan's opinion, letting them know that they didn't know anything about what went on. In this tweet, DaniLeigh seems to acknowledge that she and DaBaby were involved at one point since she says that she didn't know DaBaby was with MeMe. "Never knew, stop speaking like u actually in our lives bro. U have no idea of anything," she said.
DaBaby hasn't said anything about the dialogue on social media yet.