DaBaby and DaniLeigh's Relationship Is Over, Singer Says She's 'Officially Single'
Following the controversy from her "Yellow Bone" song, DaniLeigh has revealed some pretty big news fans. The singer says she is single, meaning that she and rapper DaBaby are no longer together.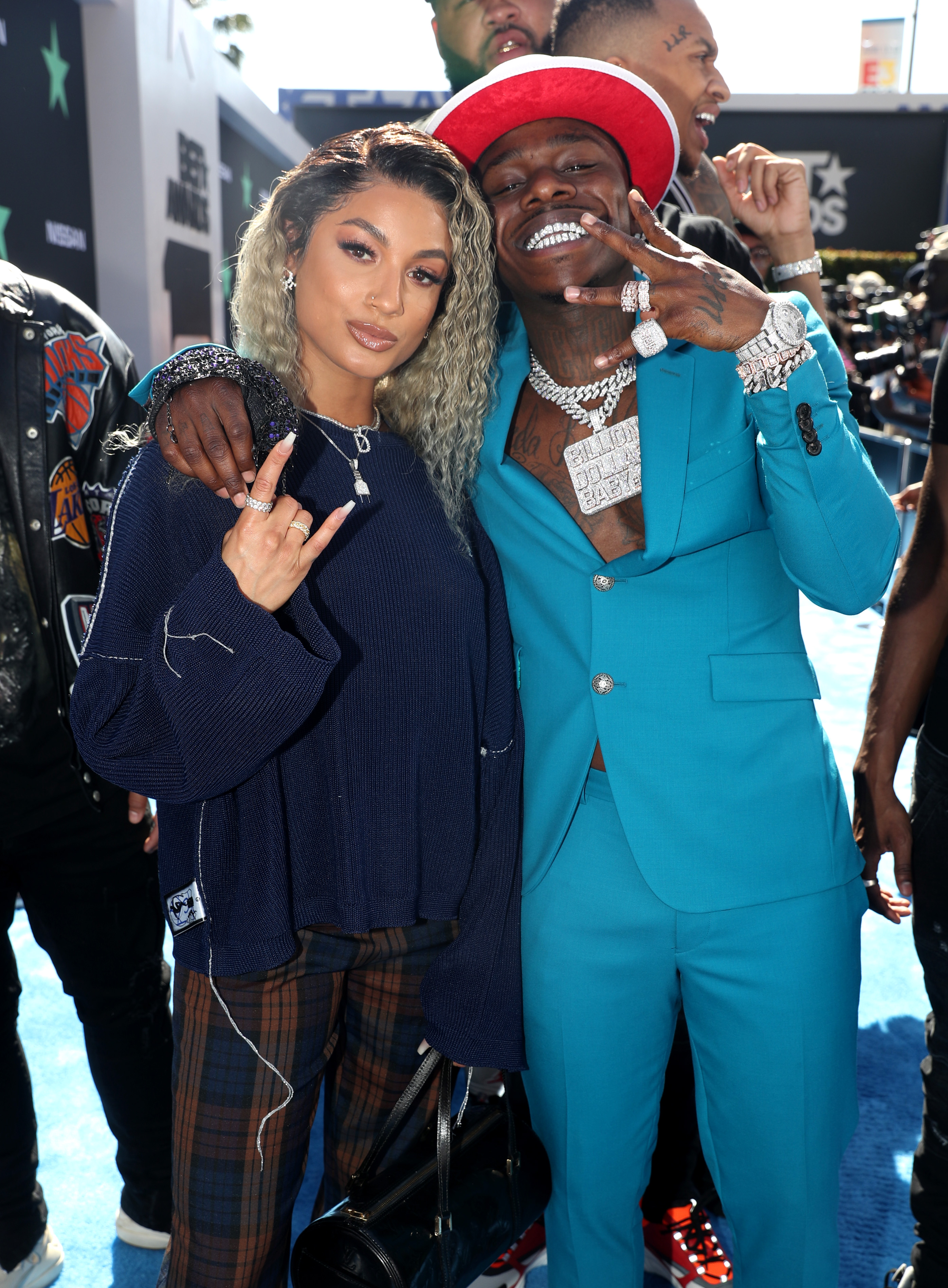 DaBaby and DaniLeigh's relationship timeline
Before becoming a couple, DaBaby and DaniLeigh had a working relationship. She co-choreographed DaBaby's music video for "Bop." Not too longer after this, DaBaby was featured on DaniLeigh's single, "Levi High."
RELATED: Lil Baby Says That People Wanted Him to Have Beef With DaBaby
Rumors of them being in a relationship persisted when MeMe, mother of DaBaby's daughter, spoke about the two being together on social media. MeMe and DaniLeigh also got into it numerous times on Twitter but nothing was still ever confirmed by either party.
Addressing the rumors in an interview with Power 105.1 last year, she said, "I mean it is what it is. I know it comes with this life. I already know you post something, people just gon' catch on I guess, so..,I don't really care."
DaniLeigh's cryptic post
However, she went on to make a cryptic Instagram post that people assumed to be about a relationship split In doing so, she seemed to confirm that she and DaBaby were an item on Twitter. Responding to a tweet that called her a homewrecker, she said, "[I]dc to explain to anyone in the world cause I really don't owe y'all nothing. The world has more hate and would rather me be a woman that started something with someone that was 'already in a relationship' so idc at all."
More of her cryptic tweets made it to The Shade Room and she made a comment of her own on their Instagram post to address the situation. She said, "Y'all gotta try to have more love this early in the day… but at the end of the day I'm human… that man was 100% single 'to me' when we started… I'm done talking about it tho I promise. Ready to get this money and drop this album. Good morning everyone and have a blessed day today."
After all of this, DaniLeigh posted DaBaby on all of her social media pages and confirmed that they were together or got back together. Regardless, this was the first time that the romantic relationship was acknowledged.
DaniLeigh says she is single and fans react
On Sunday, DaniLeigh revealed on her Instagram story thats he was officially single and had broken up with DaBaby. DaniLeigh's post immediately made it to several Instagram blogs, such as The Shade Room, who reposted it. This comes after the controversy with DaniLeigh's song "Yellow Bone." Many people called it colorist, but the singer said she was just referring to what DaBaby wanted.
On Instagram, several fans reacted to the news in an unsurprised manner.
"But I thought yellow bone was what he … nvm," commented one person.
Another fan said, "Lmao he let that girl embarrass herself talking about his yellow bone… & he left 😂😂💔."
Someone else added, "Chile…After all that postin & braggin!!? I guess "yellabones" WASNT what he wanted after all. 🙄☕️."
"That's what happen when you in a relationship with a single man," said someone else, referring to their prior relationship issues.
DaBaby has yet to comment on his split with DaniLeigh.