DaBaby Has a New Music Project Coming Next Week
Few artists in 2019 made more of an impact than Charlotte rapper DaBaby. He took this energy into 2020 and has kept his foot on the pedal. He has a new project coming out next week and it definitely has music lovers talking, despite the fact we know very little about it so far.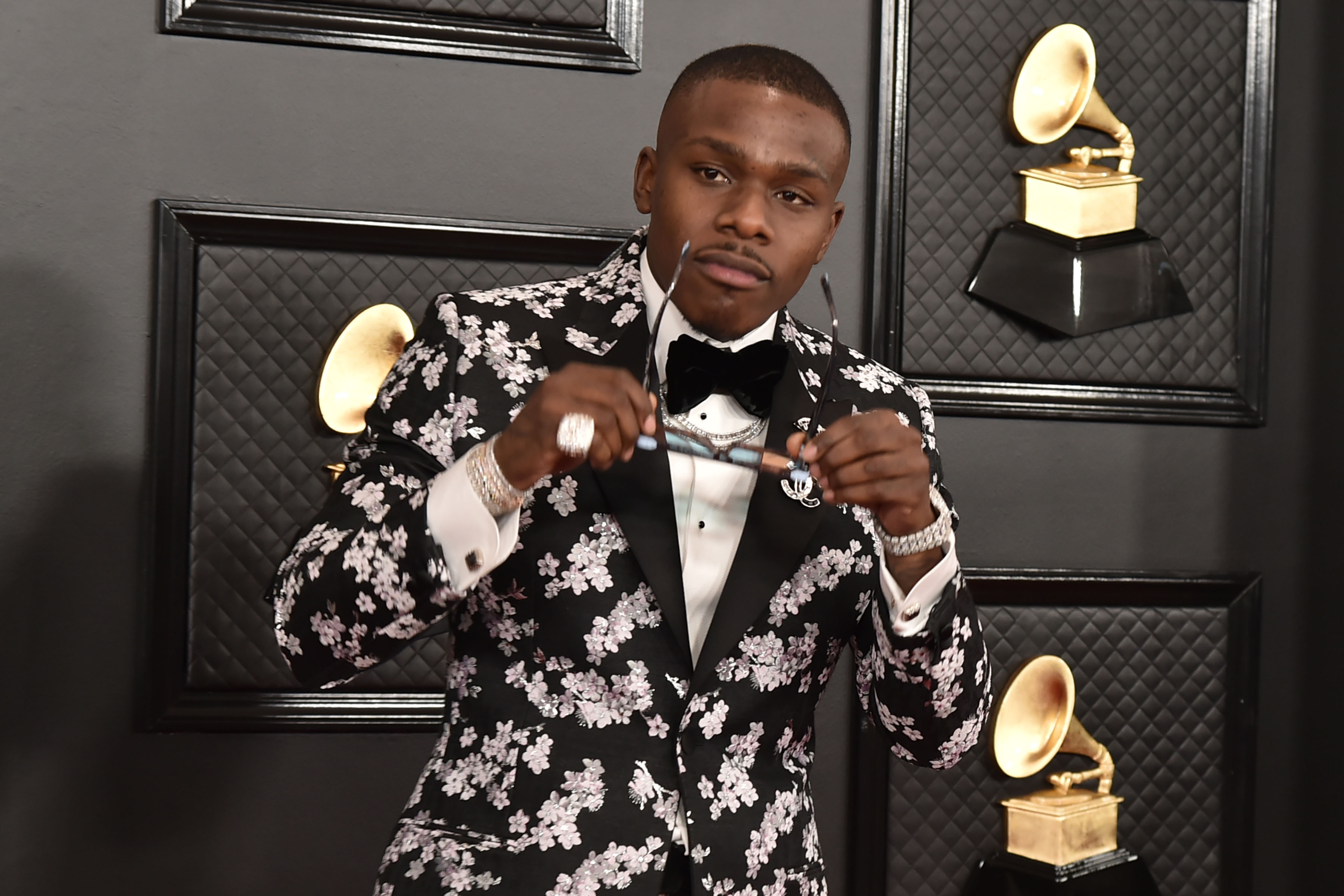 DaBaby kicked off 2020 with another hit album
DaBaby came into 2020 as one of the biggest new artists of 2019. After his hit 2019 album, Kirk and huge singles such as "Suge" and "Bop," the rapper continued to reach new heights early this year. He released his first album of the year in April with Blame it on Baby. Though the album was preceded by the single, "Find My Way," the album was mostly considered a surprise release.
Blame it on Baby debuted at No. 1 on Billboard's top 200 albums chart, becoming his second straight No. 1 and his third straight top 10 album release. The album came with a little bit of backlash as leading up to it, many fans believed that DaBaby wasn't switching up his flow enough. Though he switched up his flow on Blame it on Baby, even singing some on the album, he accusations still plagued him.
He responded to all of these claims in an interview with The Breakfast Club, Directly addressing his detractors, he said, "As far as switching the flow, I have no problem rapping circles around any one of these n***as. I couldn't find myself entertaining that. I could joke about it just like I joke about everything else. … I'll make a conscious album right now, I'll record the whole s**t today. On some J. Cole vibes. Joyner Lucas. I can get in there too."
Here's what fans think about the new release
Friday, DaBaby announced that Blame it on Baby is getting a deluxe edition. The rapper announced the news on Instagram. According to his Instagram caption, he claimed that the album is going to have 10 new songs, and even went as far as to claim that it's not a deluxe edition and is really a new albbum.
He wrote, "10NewHITS Don't tell the label I told you this but it's not a "Deluxe" …it's #ReallyABrandNewAlbum 🤫."
Some fans seemed to not be looking forward to a new version of the album already. One person said, "who told DaBaby that album needed a deluxe."
Another person added, "if anyone didnt need a deluxe album it was DaBaby."
On a similar note, several fans noted that they hope DaBaby switches up his flow on the new album. "Better not be same flows in the deluxe," one fan tweeted.
A lot of fans spoke positively about the initial release and are looking forward to the deluxe edition. "Blame It On Baby was not bad, people only say it was because it's unpopular to like the album. The Deluxe is gonna slap," tweeted someone else.