DaBaby Allegedly Punched a Property Owner and Knocked His Tooth out
Rapper DaBaby is no stranger to making headlines for legal reasons. Now, he's being sued by the owner of a rental property who states that he was assaulted by the Charlotte rapper.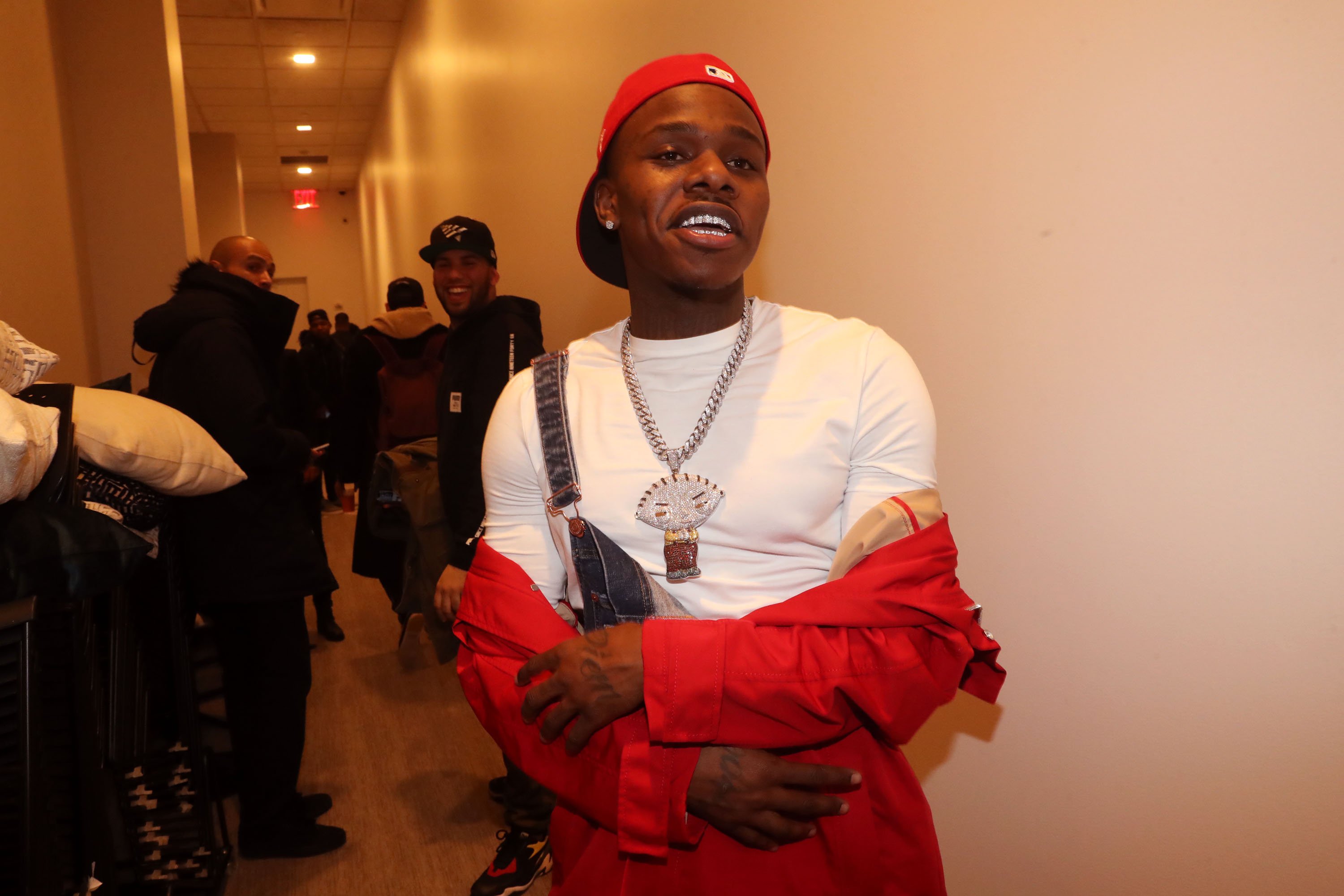 Who is DaBaby?
DaBaby is one of the biggest rappers in the industry right now, taking off after his 2019 album Kirk and big singles like "Suge" and "Bop." For his work, he has also been nominated for multiple Grammys.
"Suge" was nominated for two awards in the categories of Best Rap Performance and Best Rap Song. In 2020 he continued his streak with the album Blame it on Baby, which debuted at No. 1 on Billboard's top 200 albums chart. The album also became his second straight No. 1 and his third straight top 10 album release.
"Some people wait because they have to," he said to Rolling Stone about releasing so much music. Fortunately enough, I wasn't put in that position," he said. "I had the green light, and everything I've dropped was hot. If I didn't put out new music, there wouldn't be 'Rockstar.' I'd still be trying to beat out 'Suge.'"
DaBaby got into an altercation and knocked someone's tooth out
He is alleged to have rented a Runyon Canyon home for a video shoot and is alleged to have assaulted the owner of the property. As reported by Variety, the owner, Gary Pagar, says the rapper also stole his phone after he tried to shut down a music video that was unauthorized. Pagar said the home was rented "on condition that no more than 12 people would be on-site, in keeping with COVID-19 restrictions." Pagar claims "DaBaby brought about 40 people to the home to shoot a music video, in violation of the terms of the lease.
Per Variety, "When Pagar went out to the property to try to shut it down, he alleges that he was knocked to the ground by an unknown assailant. He alleges that Kirk then got out of a car, and chased Pagar into the house. According to the suit, Kirk warned him not to call police, and then sucker-punched him in the mouth, knocking out a tooth and leaving him bloody." Pagar also says he was spat on.
The reason behind the lawsuit against DaBaby
The lawsuit states, "Mr. Kirk appears to think he's a real tough guy. Mr. Kirk is wrong." After another person called the police, DaBaby and others at the house left and Pagar says they took his phone and "valuable kitchenware," leaving behind "thousands of dollars in damage." The lawsuit also says that the rental bill has not been paid in full. DaBaby's manager is also named in. the lawsuit, which claims DaBaby and the people with him destroyed a camera to hide the fact that more people were in the house than were supposed to be. Jake Paul was also at the house and was involved at the filming.
The reason why this is all an issue is that the lease terms for the property do not allow it to be used for commercial reasons, such as a music video shoot.
DaBaby has not made a public statement about the lawsuit.