What Is DaBaby's Net Worth in 2021?
DaBaby has been a working rapper for several years, and his mainstream breakout at the turn of the last decade made him one of the industry's most prominent young rappers. It all came screeching to a halt in 2021 after an infamous scandal — and the ensuing backlash.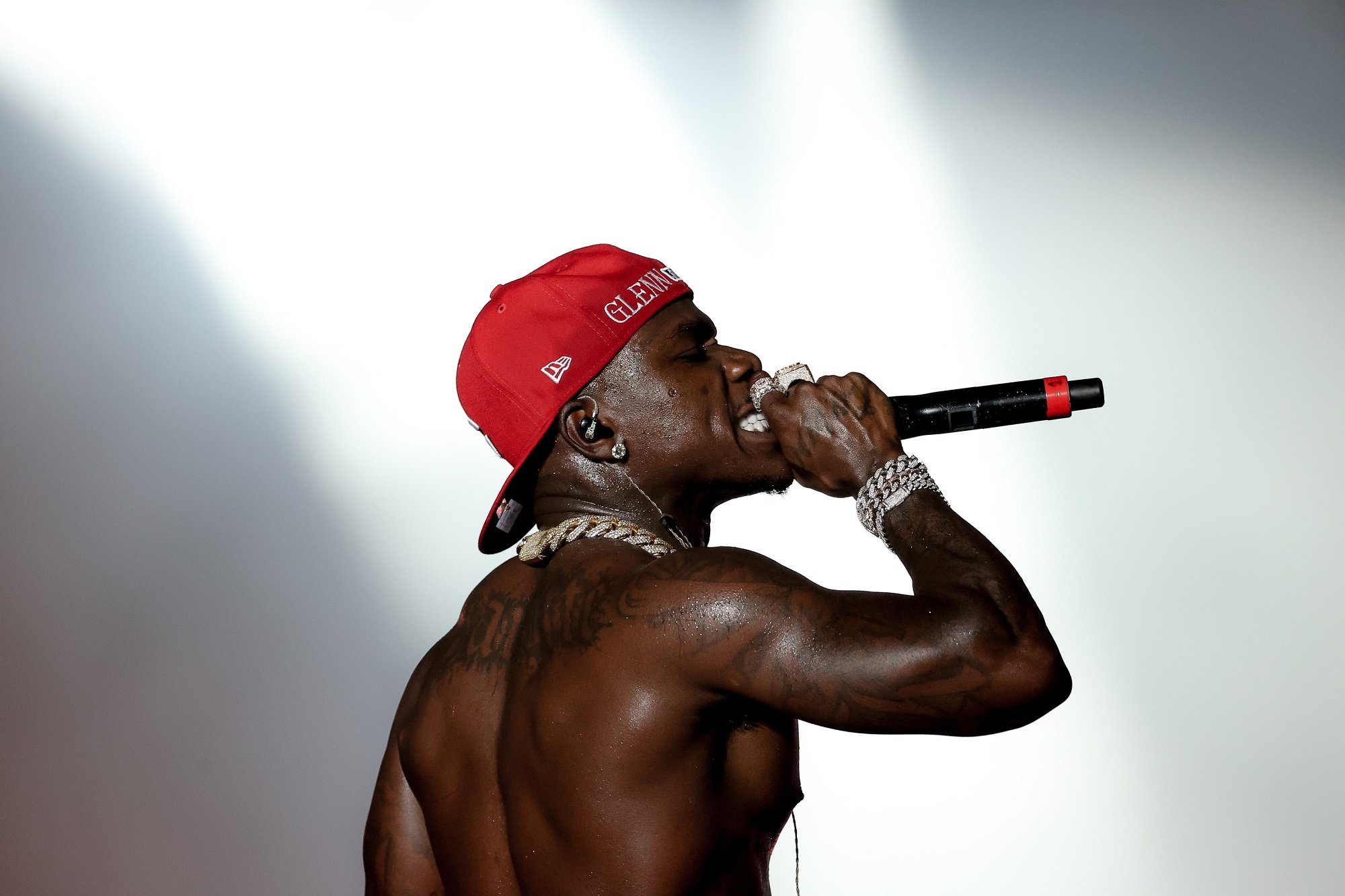 DaBaby has released 3 albums since 2019
DaBaby released his debut mixtape Nonfiction in 2015 under the rap name Baby Jesus. He followed it up with his God's Work mixtape series, Baby Talk mixtape series, Billion Dollar Baby, and Back on My Baby Jesus S—.
In 2019, the Charlotte, North Carolina native inked a record deal with Interscope Records and launched his own imprint, Billion Dollar Baby Entertainment. His debut album Baby on Baby was released in March 2019 and contained the hit single "Suge," which went on to reach the top 10 of the Billboard Hot 100 chart. He was a part of the 2019 XXL Freshman Class alongside Megan Thee Stallion, Roddy Ricch, and Rico Nasty.
His second album, Kirk, was released later that year, with the lead single, "Intro," reaching number 13 on the Hot 100. At the 2020 Grammy Awards, DaBaby received two nominations for "Suge" in the categories of Best Rap Performance and Best Rap Song.
He released his third album Blame It on Baby in April 2020, which debuted in the number-one spot on the Billboard 200 albums chart. The album produced his first-ever number-one song: "Rockstar," his collaboration with Roddy Ricch, spent seven non-consecutive weeks at number one on the Hot 100.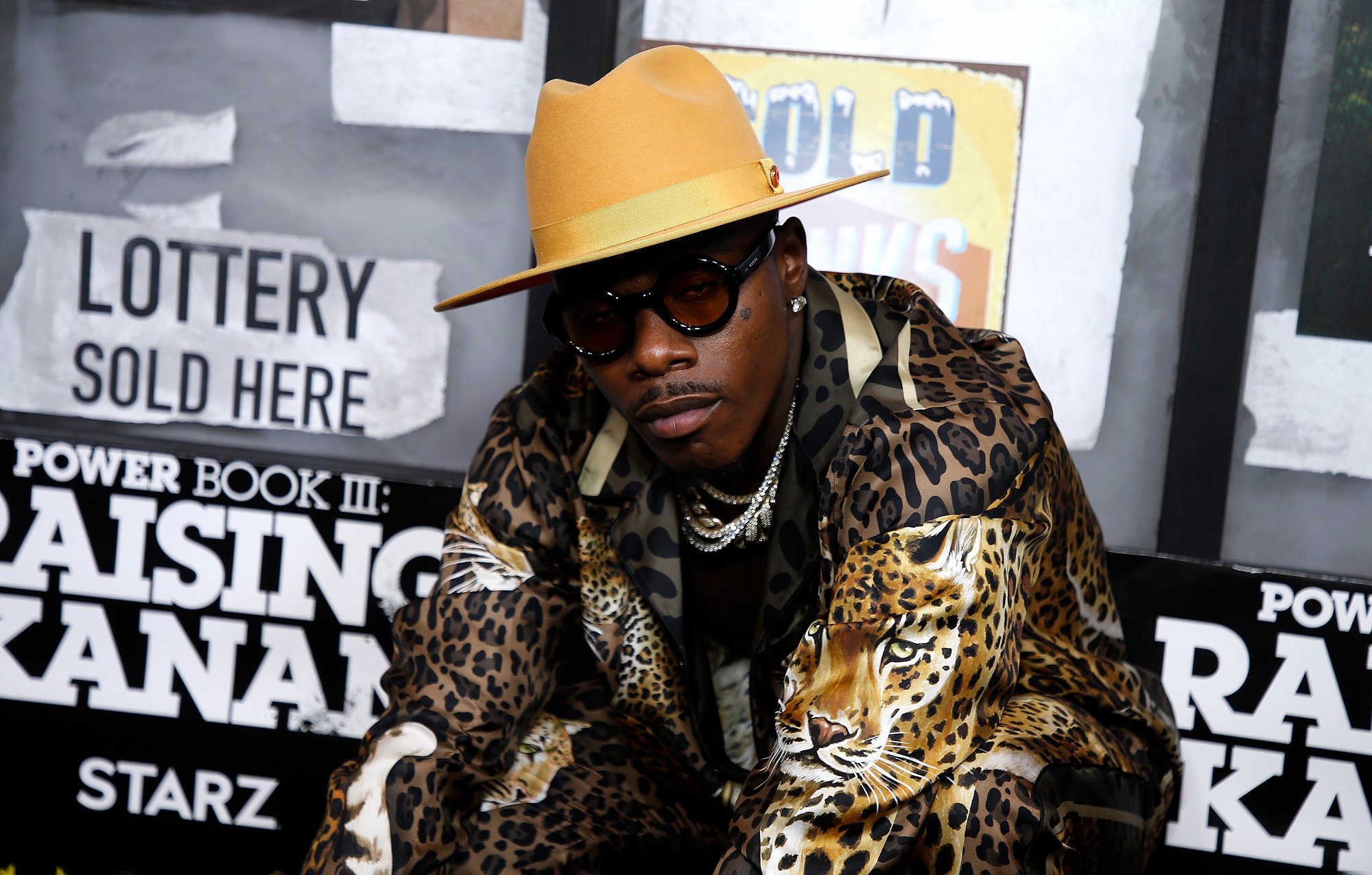 DaBaby's net worth in 2021
Prior to the coronavirus (COVID-19) pandemic, DaBaby was performing constantly; in 2019, he embarked on two different tours in support of his Baby on Baby and Kirk albums. Touring is often the most lucrative option for musicians, as money from sales and streams mostly go to record labels.
DaBaby's Billion Dollar Baby Entertainment has also been a money-making venture for the rapper. He currently has five artists signed to his roster: DJ K.i.D., Rich Dunk, KayyKilo, Wisdom, and his frequent collaborator Stunna 4 Vegas. He's expressed his desire to launch other rappers' careers, eventually taking a step back in the spotlight.
With such a meteoric rise in such a small amount of time, DaBaby amassed a sizable personal fortune in just a few short years. According to CelebrityNetWorth, DaBaby is worth $5 million in 2021.
DaBaby's net worth may suffer after 2021
With the return of live events in the pandemic, DaBaby had a packed schedule filled with performances at music festivals across the country (and the pond). But when he performed at the Rolling Loud hip-hop festival in Miami, he made disparaging comments on stage about LGBTQ+ people and HIV-positive people, leading to an almost immediate backlash.
His headlining spot at Lollapalooza in late July was pulled, as were his performances at KS 107.5 Summer Jam, Parklife festival in the UK, iHeart Radio Music Festival, Music Midtown festival in Atlanta, Governors Ball in New York City, Austin City Limits, and Day N Vegas.
These music festival performances would have netted DaBaby millions of dollars by the end of 2021, growing his net worth even further. But time will tell just how hard his net worth for 2021 will take a hit as a result of his comments.