Daisy From 'Below Deck' Reveals Season 2 Gary King Shock: 'You're the Person I Was Most Attracted to on the Boat'
In a surprising reveal, Daisy Kelliher from Below Deck Sailing Yacht said Gary King approached her during the first night of season 2, admitting he was most attracted to her on the boat.
Kelliher dished that King covered her mic to avoid having his remark picked up by production. Producers ended up hearing the comment but didn't weave it into the storyline because King then immediately hooked up with Sydney Zaruba during the first crew night out. He then fell for Kelliher's pal Alli Dore and they had a tumultuous boatmance.
Gary King confessed he was attracted to Daisy Kelliher on the first night
Kelliher has had a flirty relationship with King since day one. "I think it was the first night, he came over and covered my mic and was like, 'You're the person I was most attracted to when I walked on the boat.' I was literally like, 'Gary, I'm not going f***ing doing this bulls***' you know," Kelliher shared with Dore during their Instagram Pita Party.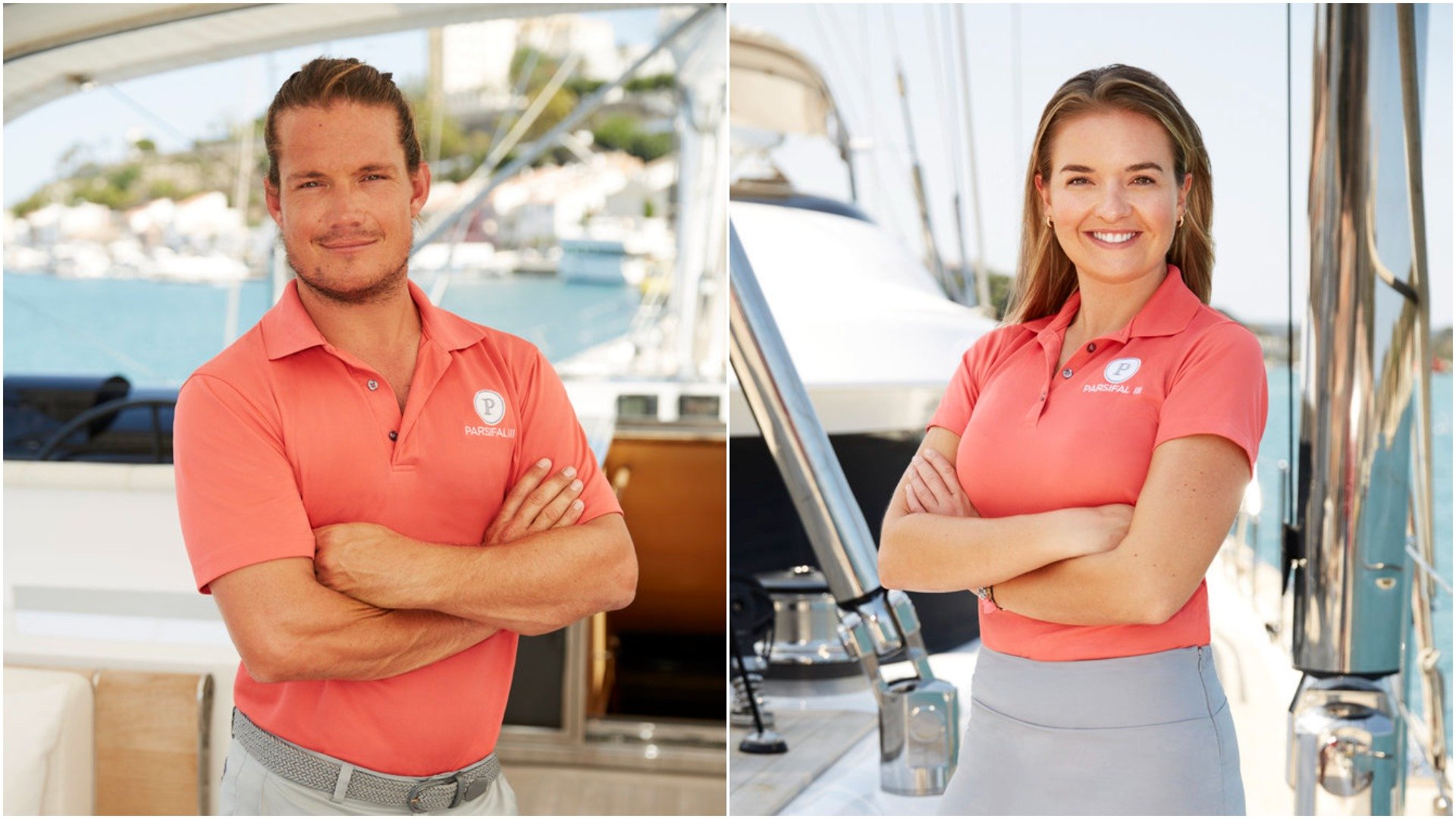 "Yeah, [producers] did actually pick it up, but they didn't air it," Kelliher continued. "And when it did get picked up, they did hear it, you know, he tried hard by covering my mic. And I did tell Alli as well [but] after the show. I didn't tell her during the show because I didn't want it to be a storyline. I didn't want to be involved in a big complicated mess. And it didn't really mean anything to me. But Alli did know that he had said this to me. Obviously, this is the first time we're telling any of this to the public."
Daisy and Gary's 'Below Deck' kiss is coming soon …
This remark likely came as somewhat of a surprise to fans after Kelliher and King warred for most of Below Deck Sailing Yacht Season 2. But then came "that kiss" in the season 3 trailer, which Kelliher thought was just fun and playful at the moment.
Viewers won't have to wait long to see the kiss. Kelliher revealed it airs during episode 4. "I don't know how you watched yourself kissing people last year, but I don't like it," Kelliher said to Dore. "It was really cringe. It really embarrasses me. Like I was pretty wasted that night. I'm massively dreading it, like really regretting it."
Dore laughed about how so many fans were here for Kelliher and King as a couple, especially after King joked on Instagram that they were dating. Kelliher said sometimes it is just fun to root for the underdog romance.
"I was anticipating backlash," Kelliher admitted. "And I got a bit of that. But the majority of 90% of people are like, yeah, they want me and Gary to be a couple. And I just think it's one of those situations, kind of like the underdog. I think that's more of seeing something that they didn't think was going to happen."
"And suddenly you kind of see it happening and you're like, Oh, this is what's happening that I didn't want to happen, but now I'm enjoying it' kind of thing," she added. "So I did expect way more backlash than we are actually getting. No, we're not a couple. I know everyone is very disappointed. [laughs]."
… and Daisy is 'secretly' enjoying how jealous Ashley is
Speaking of backlash, Kelliher teased some Below Deck Sailing Yacht Season 3 drama coming from third stew Ashley Marti. Marti made it clear she wanted to hook up with King almost immediately. But when she sees King flirting with Kelliher she is clearly jealous. And Kelliher admitted she "secretly" enjoyed her reaction.
"We were trying to co-exist," Kelliher laughed about her relationship with King this season. "And obviously we co-exist a little bit too much and we kissed. I had no idea how jealous I was making Ashley." Adding,"But I am secretly enjoying that."
Below Deck Sailing Yacht is on Monday at 8 p.m. on Bravo.
RELATED: Daisy From 'Below Deck' Said Returning Was 'Traumatizing' and 'There Were Tears'