Daisy From 'Below Deck' Said Returning Was 'Traumatizing' and 'There Were Tears'
Even though Daisy Kelliher filmed a full season of Below Deck Sailing Yacht last year, she admitted that returning to the show was not an easy transition.
Kelliher described having "massive" anxiety getting accustomed to being filmed last year. She eventually eased into it and returned as chief stew for season 3. But nerves kicked in again this year, which she described as "traumatizing."
Daisy had tears before her 'Below Deck Sailing Yacht' return
Kelliher described having a few sleepless nights when faced with the prospect of returning to the show. "I was traumatized," Kelliher told ET. "I had definitely a few sleepless nights. There were tears — I don't normally cry — I think everyone was quite shocked at me crying. So yeah, traumatizing is the way I'm going to describe it."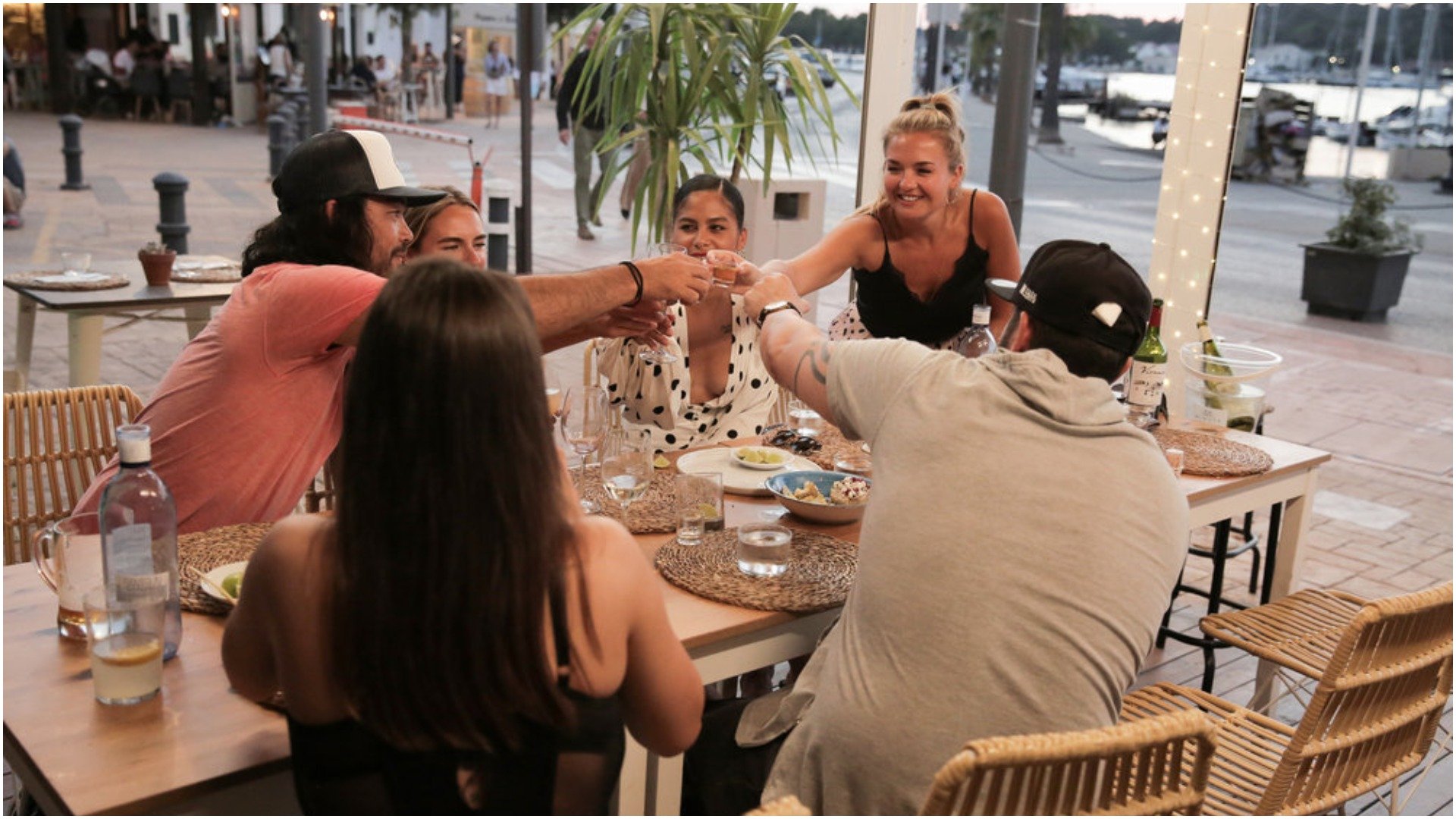 Although she had anxiety about her return, a familiarity with how the show is run helped. "I think I trusted the process more," she continued. And added, "I was more comfortable with the cameras. I knew the boat. There was a lot more last year, the fact that it was a whole new crew, a new boat, for me."
Her friendships from season 2 helped ease her back into work
She also forged friendships with three of the returning Below Deck Sailing Yacht cast members. "This year, I didn't have to worry about Colin [MacRae], Gary [King], and Glenn [Shephard]," she said. "I didn't have to worry about the boat, so already so much pressure was taken off of me. Yeah, also probably I'm getting older, my patience is wearing thin. I think everyone experiences that as they get older. They care less what people think. So yeah, it's inevitable that I just relaxed into my role a bit more."
Of course, she has more to worry about than just the cameras this time. Kelliher teased a complicated relationship with the interior team too. "My relationship with my stews was a bit harder, that was more of a challenge for me," she said. "I loved my stewardesses — they were amazing — but it was just something that I hadn't experienced before."
"I'm used to my relationship with Dani [Soares] and Alli," she added. "This was definitely a bit more of a challenge. I don't think the girls were as close with each other as maybe Dani and Alli, so it was me managing that, which was, yeah, a challenge."
Daisy had 'massive' anxiety over filming last year
Last year the jitters centered on being filmed while doing her job on Below Deck. "Yeah, massively," she told Fox News last year about mounting nerves over being filmed. "I was really worried about it joining the show. But you just don't have any time to think because we are doing a real job and it is extremely fast-paced and high energy."
"[The cameras] just follow you and they're very good about stepping out [of the way]," she continued. "I can literally walk very, very fast and they will they'll just get out of your way. You don't need to stop for them. You don't need to walk around them. They're very professional and they let us get on with our job."
She added that being filmed in a swimsuit was jarring. "You're on TV and [it can be] horrific," she said. "[Even in my personal life] I go down to the beach and you have to get your courage together and go, 'OK, I'm going to wear this bikini.'" She had a conversation with Dore last season about being nervous in a swimsuit in front of the rest of the crew.
RELATED: Below Deck's Daisy Kelliher Teases Big Fight With Gary King This Season – Over Coffee