Daisy Ridley Could Be Leaving 'Star Wars' to Start a Brand-New Movie Series
The Skywalker saga took 42 years to finally come full circle. But according to many fans, its grand finale left something to be desired. Indeed, Star Wars will continue with or without Daisy Ridley's Rey. And by the looks of it, Ridley might be ready to leave the "galaxy far, far away" behind.
In fact, according to reports, she could be trading one fandom for another. The actress — who shot to fame with 2015's The Force Awakens — might have just found her next franchise role. And it's one that should make gamers very happy.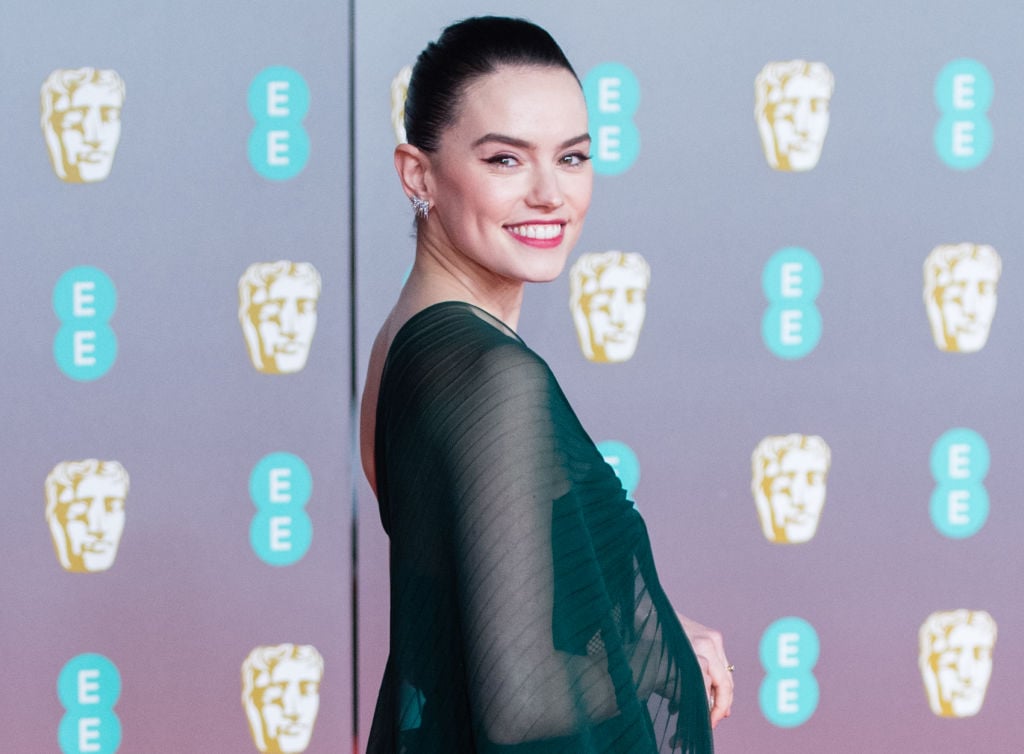 Daisy Ridley is ready to leave 'Star Wars' behind
Based on what fans have heard, Ridley wants a break from Star Wars. And the actress deserves to explore other roles. Ridley has only appeared in two live-action movies since her Star Wars debut. She was part of 2017's Murder on the Orient Express ensemble and played the title role in 2018's Ophelia.
Aside from a welcome change of pace, stepping away from Star Wars would give Ridley a less intense experience. Playing Rey is, of course, an overwhelming task in a variety of ways. The character's emotional range has been vast. And Ridley had to learn how to wield a lightsaber.
Not all fans are thrilled with the sequel trilogy. But Ridley has — aside from a toxic minority of "fans" — rarely been deemed the problem with the movies. In fact, any franchise would be lucky to have the actress on board. According to reports, Ridley may have already found her next big role.
RELATED: Daisy Ridley Net Worth and How She Makes Her Money
The actress is reportedly in talks for a video game movie
Video game movies are typically judged well before release. But the success of Sonic the Hedgehog may have changed that. In any case, We Got This Covered claims Ridley is the top choice to star in a movie adaptation of Overwatch. The multiplayer shooter game is reportedly the latest from Blizzard Entertainment, which produced 2016's Warcraft.
The Overwatch games follow a post-apocalyptic world in which the titular squad faces off against a robot uprising. Ridley is up for the role of Lena Oxton aka Tracer, the report said. Much like Ridley, Tracer speaks with an English accent. A pilot and adventurer, the character appears to be a great fit for Ridley.
Notably, Tracer's signature weapons are dual pistols. Ridley was previously in contention to play Lara Croft in the Tomb Raider reboot. Croft is another video game character with two guns. That role went to Oscar winner Alicia Vikander. But in that regard, Overwatch seems like a logical alternative for Ridley, assuming this report holds true.
RELATED: 'Star Wars': Daisy Ridley Has Strong Feelings about a Sequel Trilogy Special Edition
Will she ever return to play Rey again?
Taking on another franchise doesn't necessarily mean Ridley will never come back to Star Wars. After all, The Rise of Skywalker left the character with plenty of stories left untold. So it's easy to imagine a world in which Ridley returns after a few years.
She previously said how she personally connects to playing Rey. For now, the character, her portrayer, and fans need a break from the Skywalker saga. Star Wars is turning to fresh stories like The Mandalorian and new creative voices like Taika Waititi. But as the movies themselves say, "No one's ever really gone."