Daisy Ridley Said the End of 'Star Wars' Was 'Sort of Like Grieving'
2020 felt like it zoomed by and also took forever to pass all in one. But one of the last big film releases before the world shut down was Star Wars: Episode IX — The Rise of Skywalker in December of 2019. It was the final installment of the Skywalker Saga, a trio of trilogies that started in the 70s. Daisy Ridley became a household name, as Rey, who really tried to find herself in a galaxy far, far away. And after being in a role for three films, it was a process to step away from it. 
Daisy Ridley said the ending of 'Star Wars' was its own type of grieving process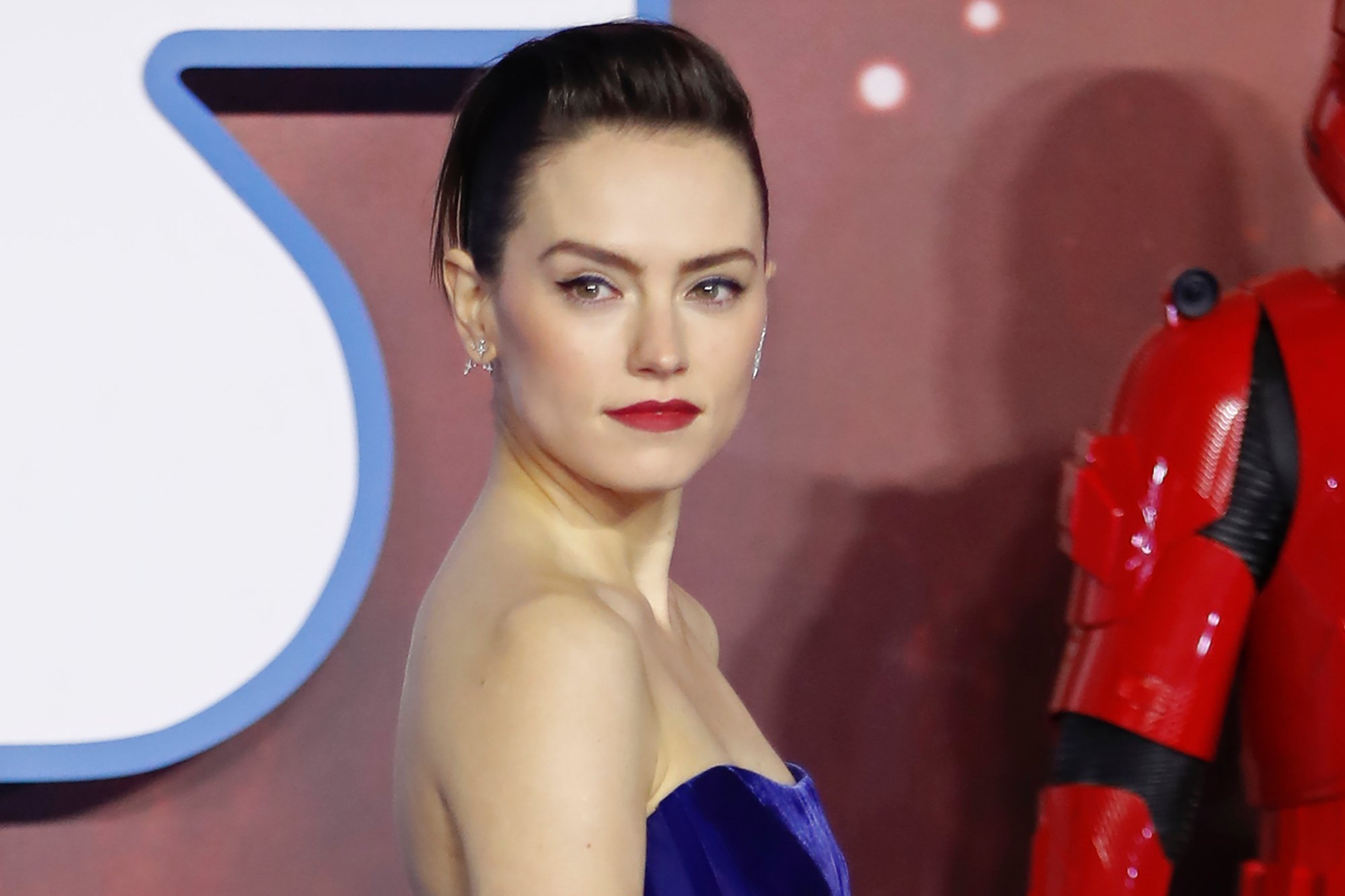 In an interview with Who What Wear on Feb. 9, Ridley talked about the ending of her Star Wars journey as well as the public perception of her, since she doesn't have social media. 
Ridley shared that after finishing the film and press for it, she asked herself, "What am I supposed to do now?" The article described how Ridley felt "a little bit lonely, a little bit weepy, and a little bit unlike herself" in January 2020 at the start of a new year and so soon after her Star Wars journey was over. 
 "I guess it was sort of like grieving," Ridley shared. "These relationships and this amount of time had come to an end. It really felt like I was letting go of something emotionally."
Not only did she have to deal with the end of such a massive role and such a big franchise, but not long after the premiere of The Rise of Skywalker, the pandemic hit and everything shut down. So she also dealt with a "massive quiet" in more ways than one. That might have happened anyway, because anything following Star Wars might feel "quiet" in comparison, but COVID definitely saw to that as well. 
At the start of 2020, Ridley found it hard to book a job
In August, Ridley told Entertainment Weekly that she wasn't booking jobs throughout the beginning of 2020 either, so that "massive quiet" was pretty significant. 
"Weirdly, at the beginning of the year nothing was coming through," she said. "I was like, 'Aww! No one wants to employ me.'" 
Ridley was auditioning for roles but wasn't booking anything post-Star Wars.
"There were actually loads of things that I auditioned for at the beginning of the year and didn't get any of them," Ridley continued. 
This freaked Ridley out a bit, and she shared that she had an "Oh my god!" moment. However, she had to remind herself that things happen at their "right time" And she's booked roles since then.
But Ridley did a lot over quarantine and has exciting projects coming up
Ridley was cast as a voice role in the video game 12 Minutes alongside James McAvoy and Willem Dafoe, and she actually used quarantine to perfect her American accent with a dialect coach. She told Who What Wear that she takes weekly lessons. The game is an adventure game that's also been dubbed as a psychological thriller and was postponed until 2021, according to DualShockers. 
In between auditioning and working, Ridley's been watching shows like the rest of us. Her's include The Undoing and The Americans. And she's interestingly trained to be a doula. She also got onto the Duolingo train and was on a "280-something-day streak learning French" at the time of the interview. 
Another high-profile project that Ridley has coming up is Chaos Walking with Tom Holland. She stars as Viola Eade in the sci-fi thriller about a society of only males with Noise, aka visible and audible thought. Viola is the only woman they've met in a while (or ever) and she doesn't have this Noise, which might be helpful. Or not.  
In the future, Ridley wants to do something "really British" or do a really unique TV show. There's no agenda for Ridley at the moment, though. She's just really "hopeful" for the future and what she can "pull off."