Dakota Johnson Had to Go to Therapy After Filming 'Suspiria' in an Abandoned Mountaintop Hotel
Dakota Johnson's performance in 'Suspiria' was incredible — and it was so intense Johnson ended up going to therapy after.
Method acting isn't a new concept in Hollywood. It's not news when you hear that an actor had to take some measures to effectively bring their character to life. However, sometimes things don't always go well for the actors who take drastic measures to fully immerse themselves into their roles, as it becomes tricky to come out unscathed.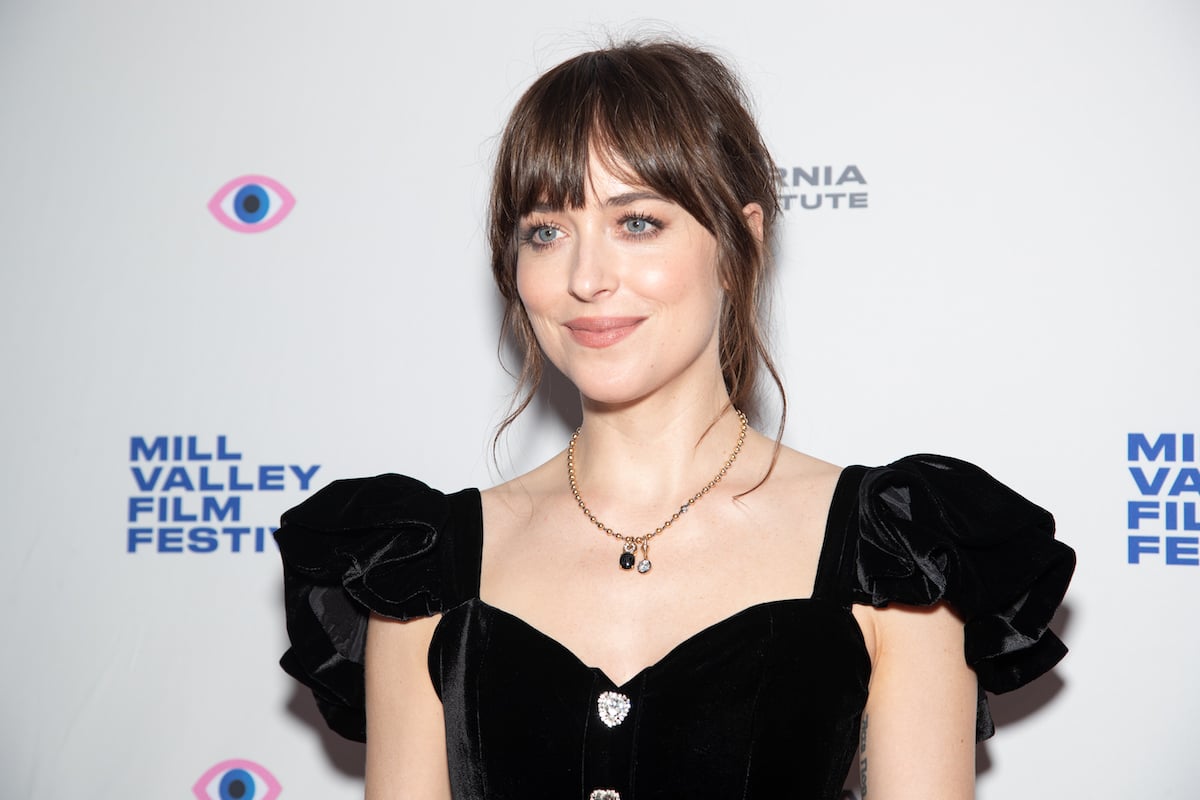 Dakota Johnson delivered an amazing performance for the horror film Suspiria, but she had to seek therapy to get over the experience when filming wrapped.
The early released footage of 'Suspiria' was too intense for audiences
Suspiria follows the adventures of Susie Bannion, who leaves home to audition for the Markos Dance Company. Susie's arrival coincides with the disappearance of another dancer, who is later revealed to have died mysteriously after learning that the matrons were a coven of witches.
Susie works her way through the ranks, not knowing that the matrons are preparing to use her body as a vessel for Mother Suspiriorum.
Toward the end of the movie, audiences learn that Susie is Mother Suspiriorum, who arrives to cleanse the school of Markos and her followers' corrupt ways. Johnson plays Susie/ Mother Suspiriorum in the movie.
The film was primarily filmed in Italy with Johnson telling Elle that production took place "in an abandoned hotel on top of a mountain." Suspiria's setting remained faithful to the effect it was supposed to give as the film centered around the fact that the dance school was supposed to be a scary place overrun by witches.
Suspiria had an early release in 2018 CinemaCon in Las Vegas. Reports claim that the screening was so intense that those present were traumatized. The particular footage aired involved one of the characters getting mangled with every move in Susie's improvisational dance. The footage was said to be so "intense and disturbing" that half of the audience left.
Johnson had to seek therapy to get over the role
Filming something as intense as Suspiria doesn't seem like a walk in the park. For the role, Johnson underwent two years of ballet training which is noticeable in her performance as Susie. In the April 2018 interview with Elle Magazine, the How To Be Single actor revealed that Suspiria "no lie, f—– me up so much I had to go to therapy."
The star, however, clarified the statement in a press conference at the Venice Film Festival. She said, "First of all, I was not psychoanalyzed, and I hope I never will be." Johnson elaborated on that by calling herself "a very porous person" who takes on other people's emotions and feelings.
She went on to say that working on an intense project that requires the use of dark subject matter tends to stay with someone for quite a while. The Fifty Shades of Grey actor further confessed that talking to someone about such an experience makes everything easier, calling her therapist "a really nice woman."
According to Entertainment Weekly, Johnson doesn't regard her experience as traumatic, clarifying that it wasn't Suspiria that "sent me to a ward, I just have a lot of feelings."
Other actors who had to seek therapy after a role
Johnson isn't the only actor who had to seek help after a movie role. In the 1981 horror classic Possession, actor Isabella Adjani had to vomit all over the subway. Although the performance was award-worthy, Adjani had to go through years of therapy to get over the physical and emotional demands that the character required.
Val Kilmer also had to seek therapy to rid himself of the character of Jim Morrison, whom he played for the 1991 film The Doors. To embody rock legend Jim Morrison, Kilmer seemingly took over the iconic singer's life and studied his mannerisms. After filming wrapped, Kilmer had almost become one with The Doors' frontman that he had to seek help in letting go.