Dakota Johnson Is Still Close With Former Stepfather Antonio Banderas; He 'Brought an Unbelievably Bright Light' to Their Family
Dakota Johnson has some pretty famous family members. Did you know that Antonio Banderas was her stepfather? The two still seem very close.
Hollywood is full of kids that followed after their famous families' footsteps and entered the entertainment industry. But it's a little different for Dakota Johnson since almost everyone who raised her was an actor. From her grandmother Tippi Hedren to her mother, Melanie Griffith, and her father Don Johnson, she's surrounded by a Hollywood dynasty of sorts. 
On top of that, her mother remarried in 1996 to Antonio Banderas. And after nearly two decades together, he became a second father to Johnson, who she still admires to this day.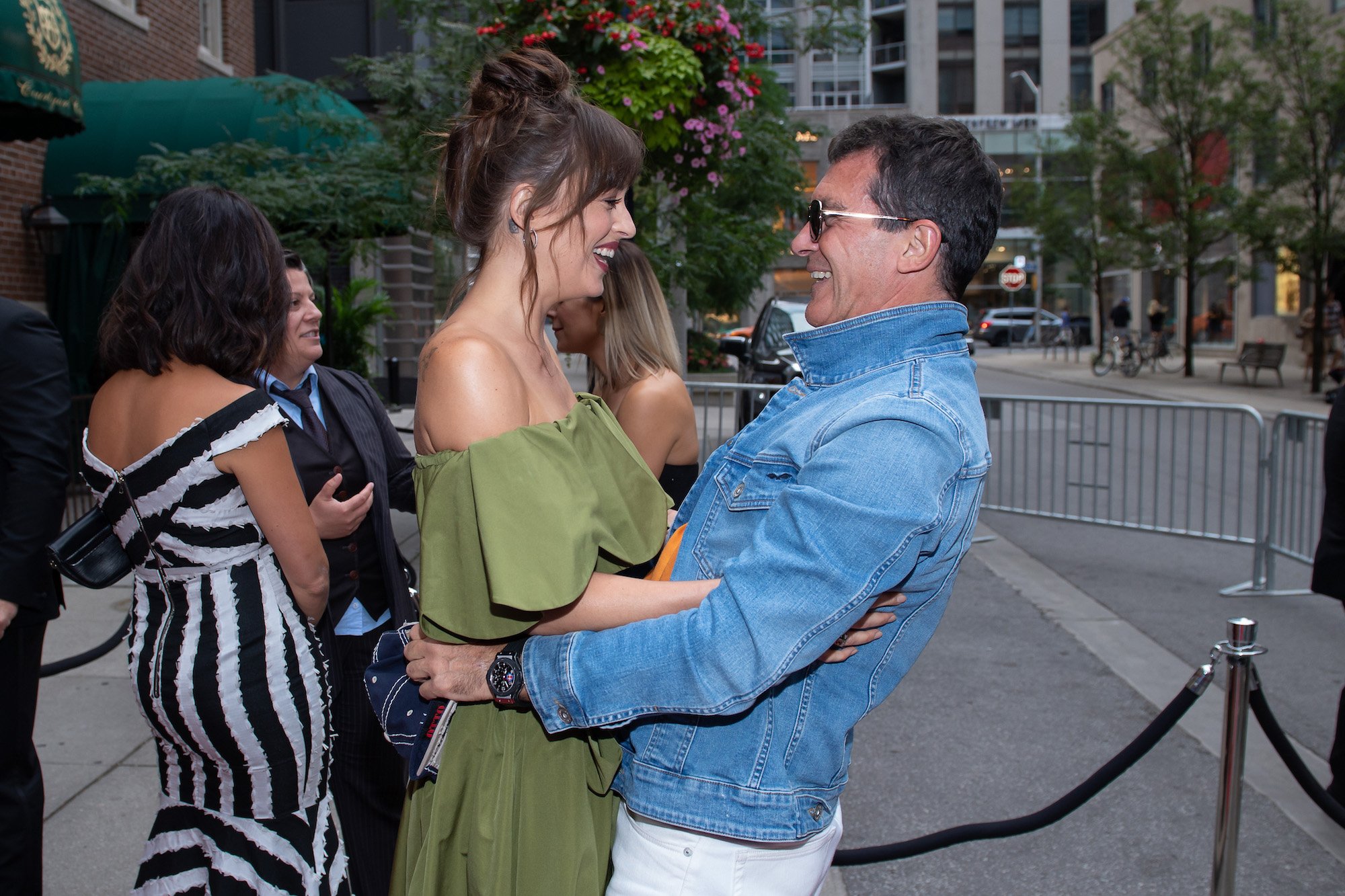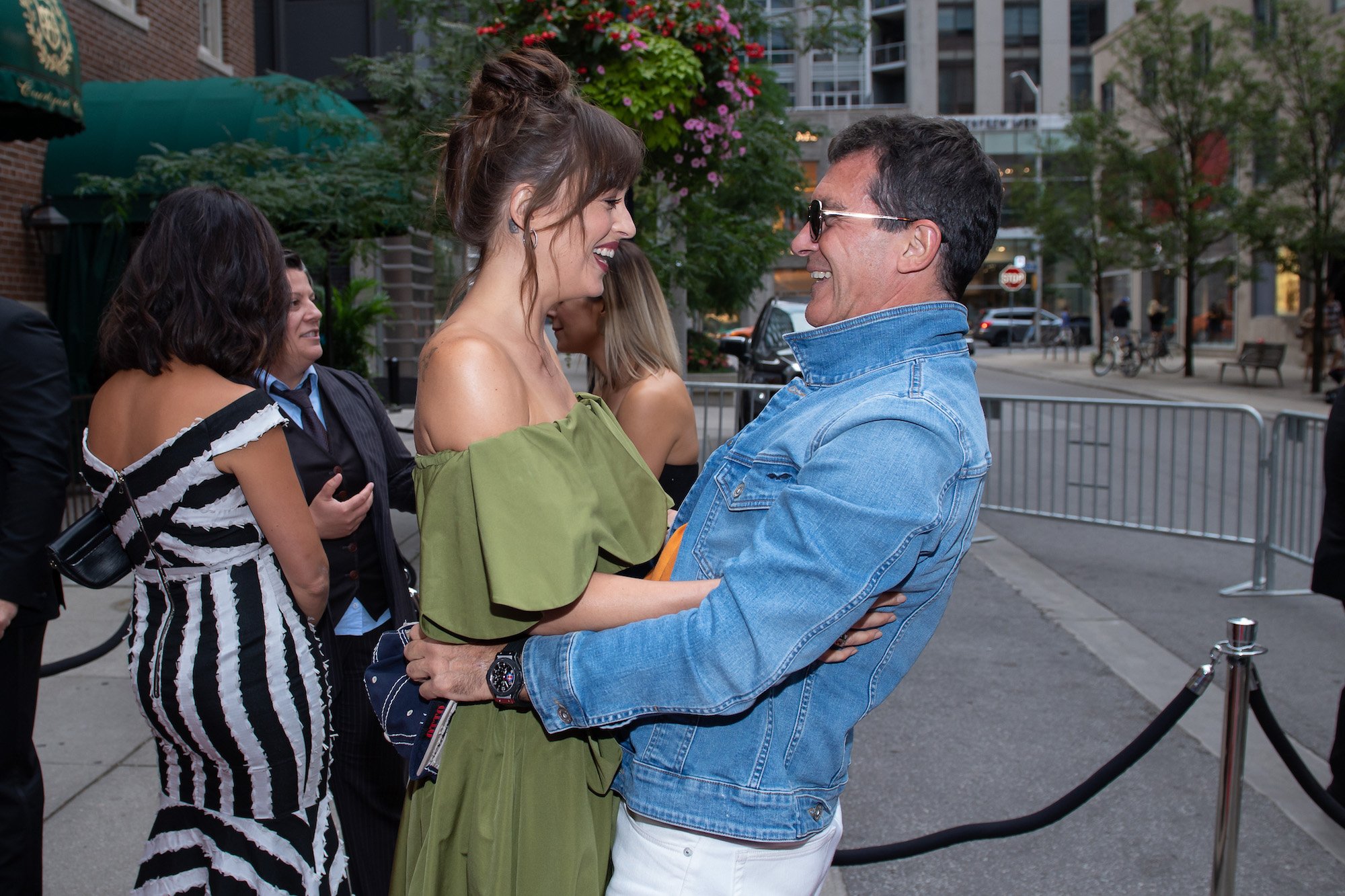 Dakota Johnson has a very famous family
As stated above, Johnson has a very famous family. Her mother and father met on the set of Don Johnson's movie The Harrad Experiment. Griffith was an extra in the movie, as she was only 14 at the time, and her mother co-starred with Johnson. Johnson was 22. 
They married twice; the first time in 1976, when she was around 20, and the second time in 1989. That's when Dakota Johnson was born. The first marriage lasted six months, but the second marriage was around seven years.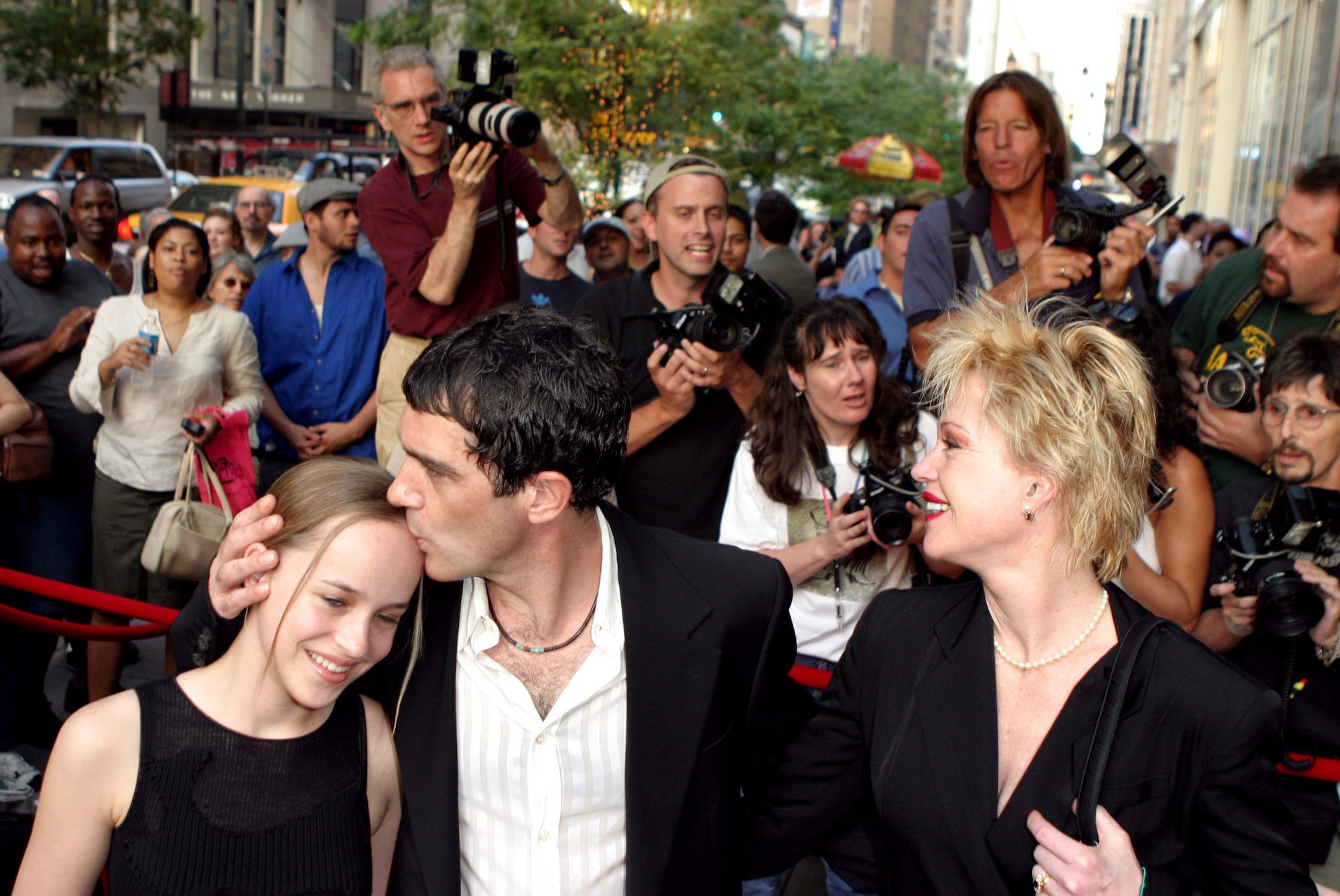 In 1996, Griffith married Banderas, and that's when their 18-year marriage began. Dakota was about six years old. Griffith and Banderas divorced in 2015 due to "irreconcilable differences."
Johnson's former stepfather was Antonio Banderas, and she still considers him family
Dakota Johnson and Banderas were close due to him being her stepfather, and still are even after his divorce from Griffith. On Nov. 4, 2019, Johnson presented Banderas with the Best Actor award at the Hollywood Film Awards. She delivered a heartfelt speech where she said that she "got very lucky" by having Banderas as a stepfather.
 "I got a bonus dad who I realized that, over time, is actually one of the most influential people in my whole life," Johnson said, according to Refinery 29. "When I was six years old, my mother married a man who brought an unbelievably bright light, a whole new world of creativity and culture, and one remarkably magical little sister into our family."
Johnson then went on to note what Banderas has taught her, which included "true passion and discipline." She noted all the times he would prepare for a part in his office, "trying to get to the nucleus of something he had become interested in, or a role he was preparing." No doubt, his love for acting, along with Johnson's family history, added to her desire to be an actor too. 
Banderas is also still really close with Johnson and her family
Griffith is still on good terms with both Don Johnson and Banderas, as seen on social media or other appearances in recent years. And with Banderas spending so much time helping to raise Dakota since she was six, it's no surprise that they're all so close.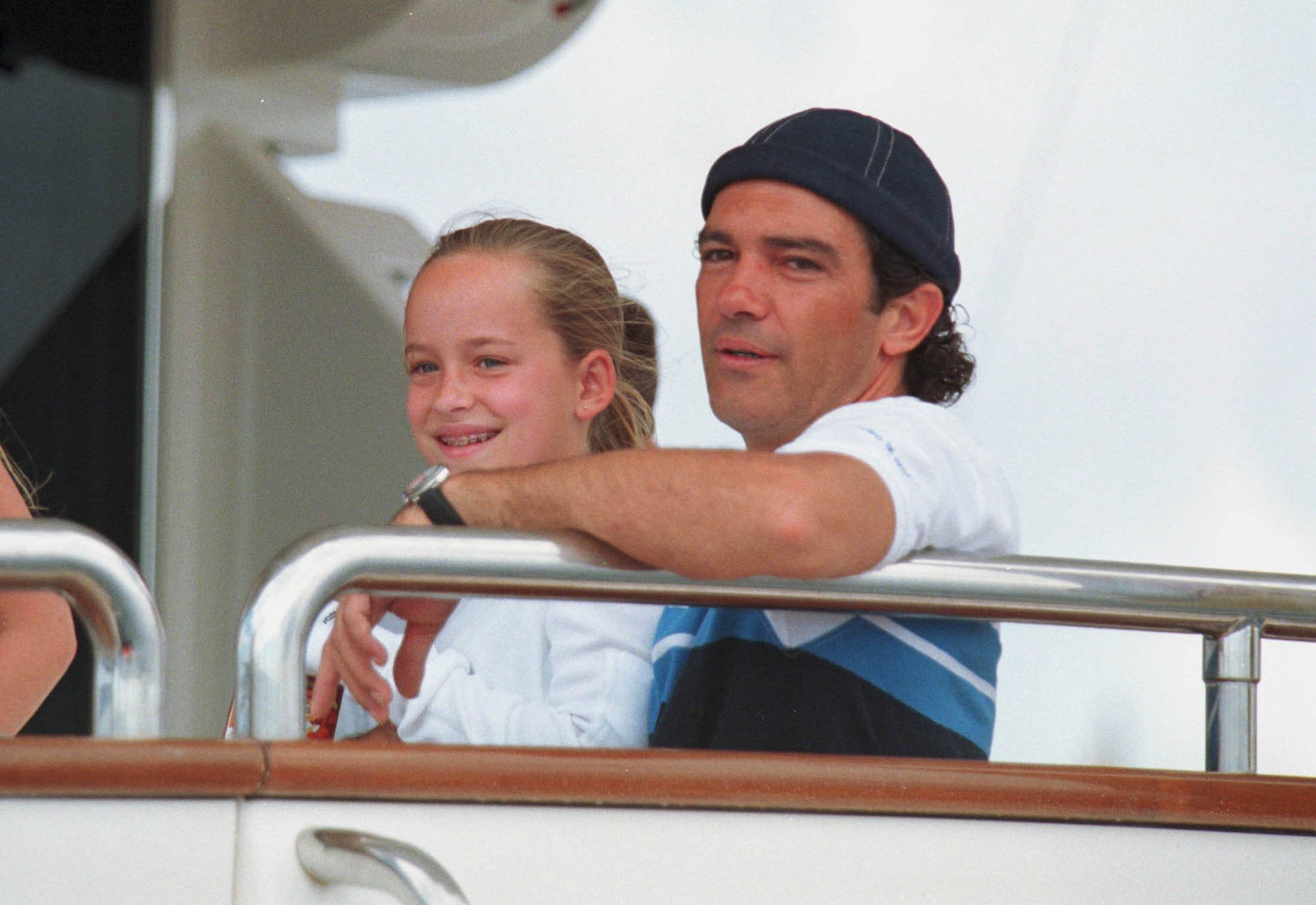 In an interview with Vulture last September, Banderas talked about his relationship with Griffith, and said that his submersion into Hollywood went "really fast." He didn't know a lot of English at the time but found that he could communicate with Griffith really well.
"I remember those years as very effervescent and really beautiful," he said. "I am not married with Melanie anymore but she is my family. She is probably one of my best friends, if not the best friend that I have. My family is there, Dakota [Johnson], Little Estella and Alexander."
When the publication specifically asked about Johnson and her burgeoning (yet successful) career so far, Banderas couldn't be more proud. 
"I met her when she was five years old," he said. "I followed every single step of it. I'm so proud of her. I saw her the other day in Toronto, and she looks — as I said in the social networks when I put a picture of her and myself, I put there, 'My radiant Dakota.'"
He stated in the interview that she called him "Paponio," an endearing combo of the words "Papa" and "Antonio." And in her HFA speech, she called him "Papi."