The Real Reason Dakota Johnson's Parents Cut Her Off Their Payroll
Dakota Johnson's parents might be famous, but they didn't always financially support her. In fact, Don Johnson said she was cut off after high school. But not to worry! She landed a role in an Oscar-nominated film just a few weeks later.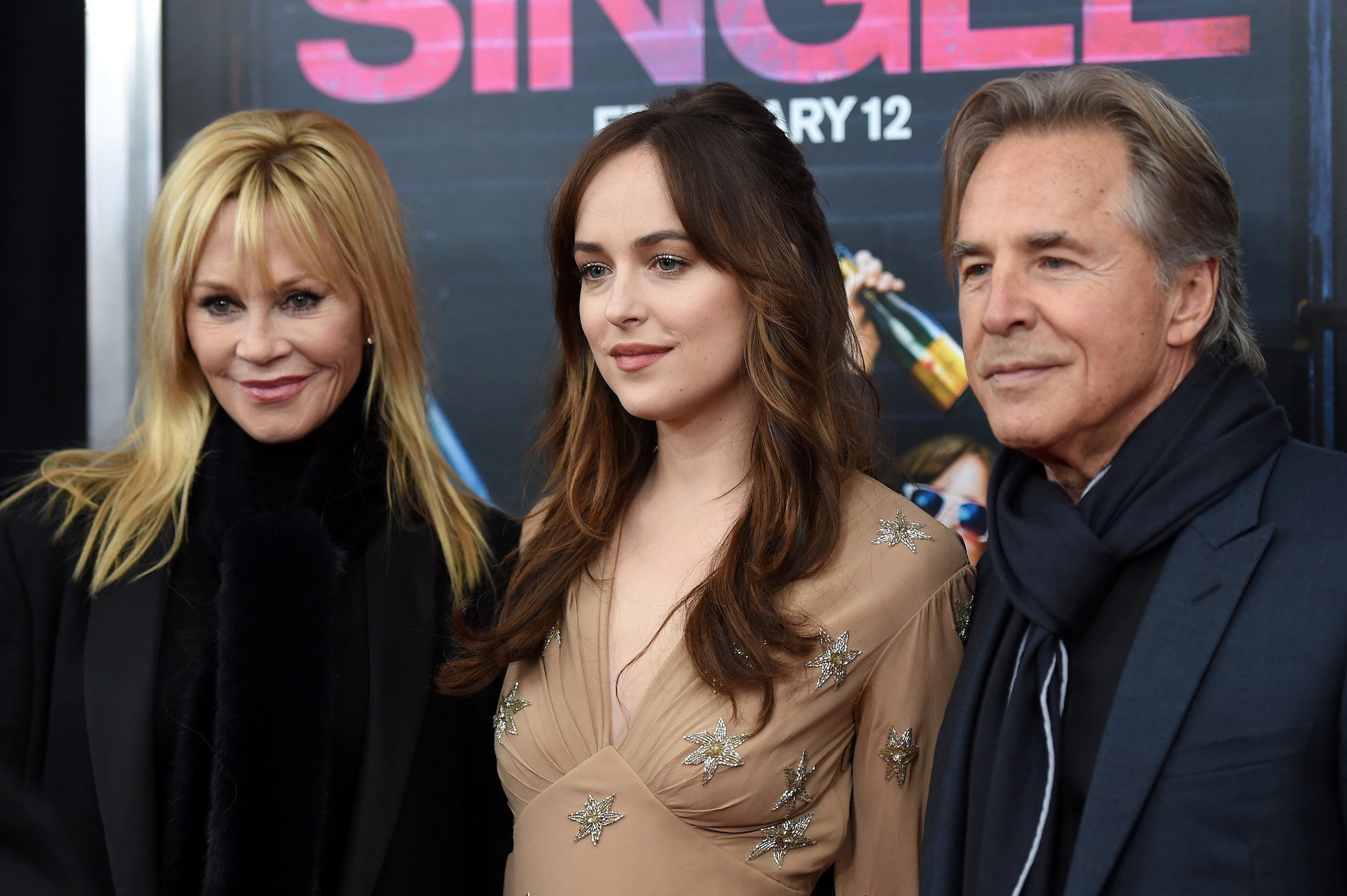 Who are Dakota Johnson's parents?
Johnson has made a name for herself, but she was born with a famous one. She's part of a long line of Hollywood stars, starting with her grandmother, Tippi Hedren. Johnson's mother is Melanie Griffith of Working Girl fame, and her father is the Miami Vice alum. She also has a famous former step-father in Antonio Banderas, who was married to Griffith for 20 years.
The Suspiria star presented Banderas with the Best Actor award at the Hollywood Film Awards in 2019. In her speech, she said she felt "very lucky" to have him in her life.
"I got a bonus dad who I realized that, over time, is actually one of the most influential people in my whole life," she said. "When I was six years old, my mother married a man who brought an unbelievably bright light, a whole new world of creativity and culture, and one remarkably magical little sister into our family."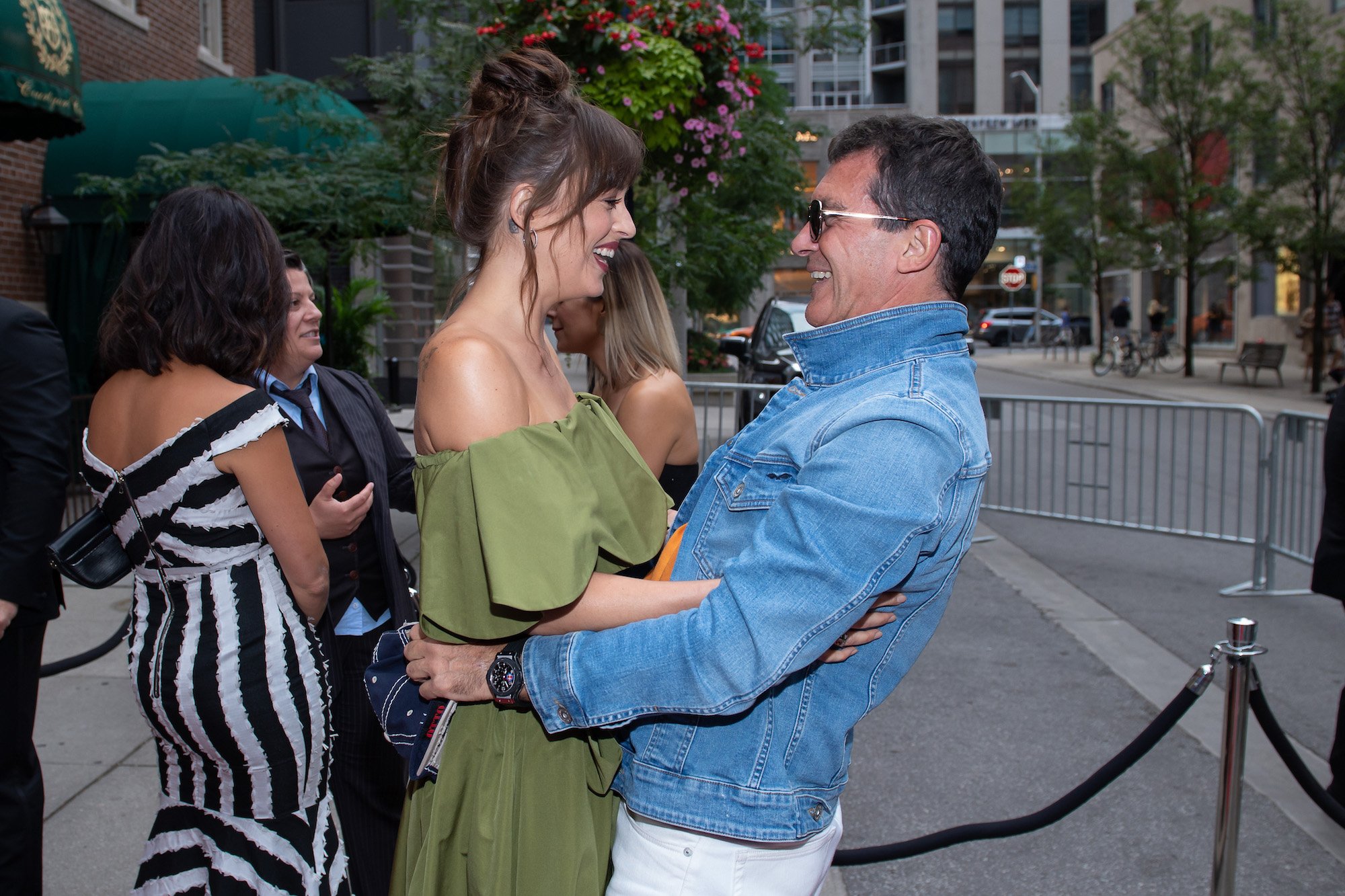 How old is Dakota Johnson?
Johnson's first movie was a small role in Crazy Alabama, which Banderas directed and Griffith starred in. Her parents made her finish high school before launching her acting career, which explains why she didn't appear in another movie until 2010 when she was 20/21 years old. Now, she's 31 and doesn't have trouble booking roles.
As Don revealed on Late Night with Seth Meyers on March 9, Johnson was financially independent when she booked the David Fincher film and didn't want to attend college. He said:
"The funny thing about her is—we have a rule in the family that, you know, if you stay in school, you get to stay on the payroll. So, you go to college, you get to stay on the payroll. Towards the end of high school, I went to her and I said, 'So, do you want to go visit some colleges?' Or something like that. And she was like, 'Oh, no. I'm not going to college.'"
He then asked her how she was "going to manage" without financial support from her family. The Knives Out actor said her response was short and sweet.
"Don't you worry about it," she said.
"Three weeks later she had nailed down that part in David Fincher's The Social Network," he added. "And the rest is, shall we say, cinema history."
Dakota Johnson's net worth
Johnson played Amelia Ritter in the movie and shared a scene with Justin Timberlake. And while it wasn't a leading role, The Social Network led to more opportunities. Johnson acted in 21 Jump Street, The Five-Year Engagement, TV series Ben and Kate, and other projects before landing the role of Anastasia Steele in the Fifty Shades franchise.
The trilogy made her a star who definitely doesn't need money from her parents anymore. According to Celebrity Net Worth, Johnson is worth $14 million.
Before landing The Social Network and after high school, Johnson modeled. And college wasn't always a no-go for her. She wanted to attend Juilliard after high school, but she didn't get in. But she didn't end up needing a degree anyway.