Dakota Johnson Said She Had Underwear Glued to Her While Filming Sex Scenes
Actor Dakota Johnson opens up about how she films sex scenes.
Actors often have to go to extraordinary lengths to bring scenes to life for viewers at home. When it came to filming Fifty Shades Freed, star Dakota Johnson was doing something subtler than an action hero needing a stunt double. It might have escaped the attention of the film's viewers — after all, that's kind of the point — but navigating all those intimate scenes required quite a bit of work to keep things professional on set while making them steamy as could be for the screen. 
'Fifty Shades of Grey' was a breakout role for Dakota Johnson
As we now all know, Fifty Shades of Grey became an unstoppable sensation. For Johnson, it was also a launchpad for her career that she almost turned down. Today, the role of Anastasia Steele is solidly entwined with Johnson's acting, but when the role first came up, Johnson wasn't sure she should take it.
After all, building a career on such a racy and risqué part might not pan out. It was fellow actor Emily Blunt who provided Johnson the encouragement she needed. Blunt told Johnson to do what she wanted and not worry about what other people would think: "F***ing do it if it feels right. Just do it. Always do what you want to do."
Luckily for fans, Johnson took that advice, and she has now played the part of Anastasia in all three films in the trilogy: Fifty Shades of Grey (2015), Fifty Shades Darker (2017), and Fifty Shades Freed (2018). 
Dakota Johnson had underwear glued to her while filming 'Fifty Shades Freed'
The entire franchise has earned a reputation for its sexy scenes, and Johnson has opened up about what it was like to film such intimate parts.
One scene, in particular, left her feeling very out of her element. She told Marie Claire,  "The most difficult one by far—I think in all three movies—was a sex scene in the third film where I was handcuffed with my arms and legs to the gate. It's like a fence thing that comes down. And I was blindfolded. And it was kind of shocking, because I didn't realize that no matter how prepared or rehearsed I was, when your senses are taken away like that, you can't control the way your nervous system will react."
She also shared insights into how she remained as covered as possible in scenes where she was supposed to be depicted as completely nude: "I had these sort of strapless thongs that had glue on them. It's not glue, but it's sticky." The adhesive, however, often couldn't stand up through the whole shoot, so then they turned to superglue instead. "I would wear two of them. It's not painful, I mean, it's barely anything. But I guess you have some sense of being covered," Johnson explained. 
Sex scenes never got easier for Dakota Johnson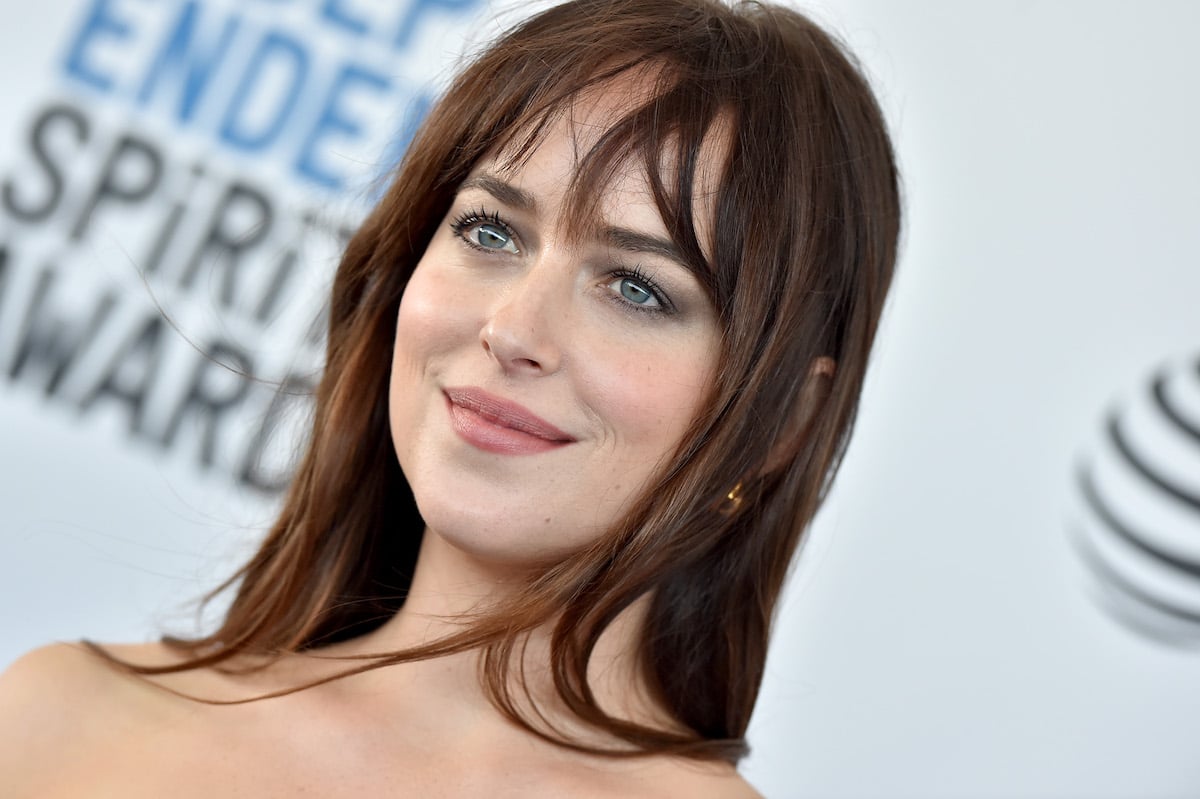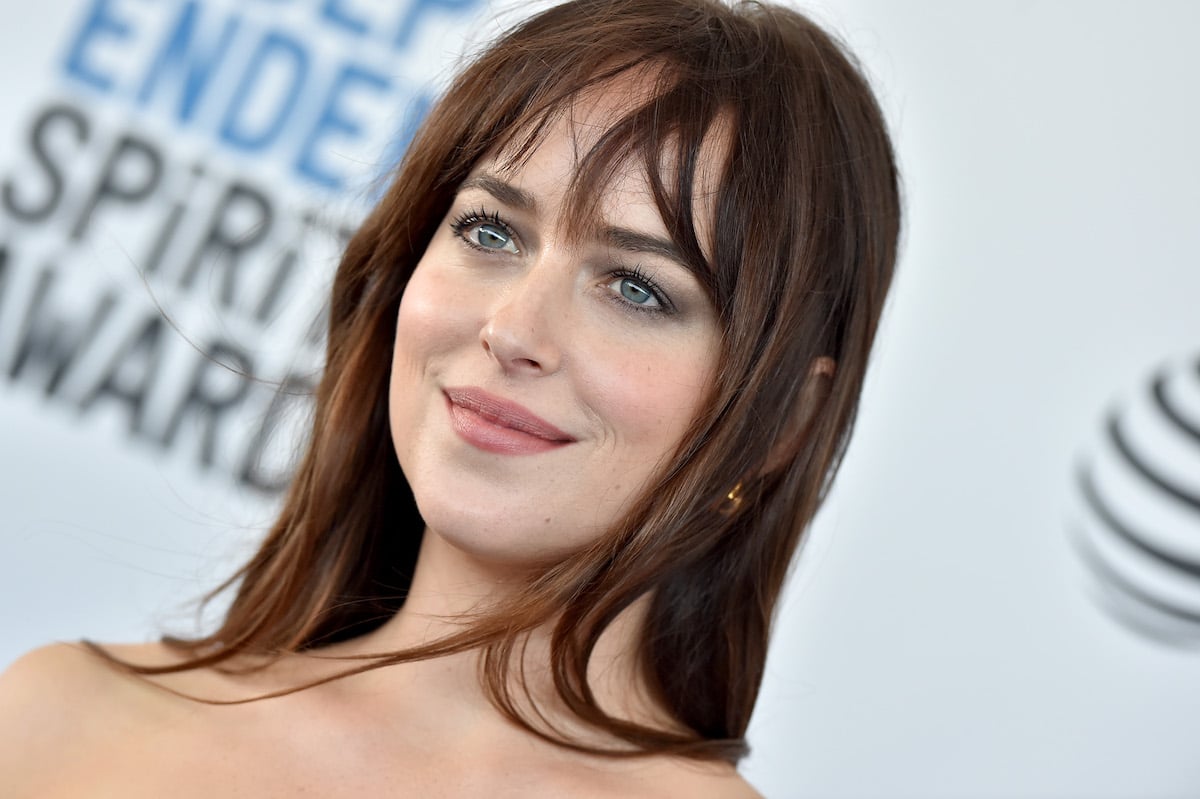 You might think after three full-length films packed full of sex scenes, Johnson would have gotten used to them, but she told Marie Claire that "it's never easy. It's not casual and it's not fun." 
The awkwardness of the trilogy may have stayed fresh for Johnson through the series, but it certainly gave her a career boost. Since taking on the role of Anastasia, Johnson has had parts in hits like Bad Times at the El Royale, The Peanut Butter Falcon, The High Note, and The Lost Daughter. 
Upcoming work for the star includes a starring role in Persuasion, a film based on the Jane Austen novel of the same name, and an announced project with Sean Penn called Daddio.