Damian Lillard Takes His Music Career So Seriously That He Started a Record Label
Damian Lillard of the Portland Trail Blazers may be hesitant to participate in the NBA's bubble experiment this summer, but he's still one of its best players on the court. Of course, Lillard has several areas in which he excels off the court as well. One of those is music. Lillard, like many NBA athletes before him, has dabbled in a music career. But unlike many of those athletes before him, Lillard is very serious about it. Let's take a deeper dive into Lillard's music career as well as some other athletes who tried it before him. 
Damian Lillard's basketball career
Right now, Lillard is one of the NBA's best guards. He went pro in 2012 after a college career playing for tiny Weber State. The Portland Trail Blazers drafted him with the sixth pick in the first round of the 2012 NBA Draft. Almost immediately, he made a major impact. The NBA named Lillard their 2012-2013 Rookie of the Year. Lillard has been nothing short of amazing since then. He's made multiple All-Star teams and averaged 28.9 points per game this season prior to the COVID-19 shutdown of league play. 
If Lillard isn't among the league's very best players, he's right on the cusp. Any player who averages nearly 30 points per game has to be considered elite. At only 29 years old, he still has plenty of great years left ahead of him (presuming he stays healthy).
But as noted, Lillard is known for more than just basketball. He's also got a burgeoning music career. Not surprisingly, he isn't the first athlete to go down this path. 
A brief history of athletes turned musicians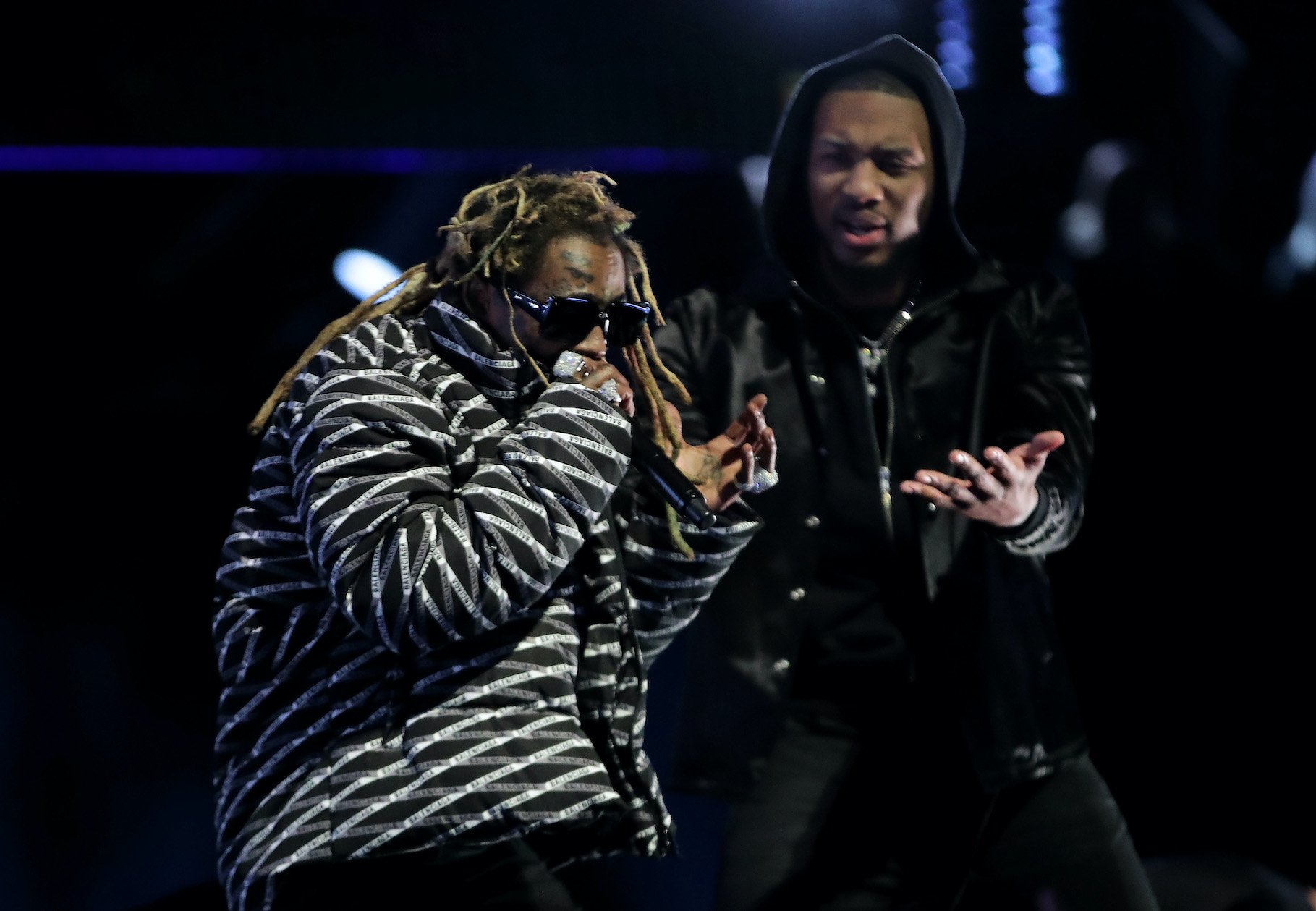 It should come as no surprise that some athletes have also embarked on music careers. After all, music requires disposable income and the ability to commit time to play. With their relatively large salaries and months-long offseasons, athletes have plenty of both. 
With this in mind, many athletes have made the foray into music. NBA stars like Chris Webber, Kobe Bryant, Shaquille O'Neal, and Allen Iverson have released rap albums. Former New York Yankees' centerfielder Bernie Williams is an accomplished guitar player. Pitcher Jack McDowell was also in a band during his playing days. 
From time to time, it's gone the other way. Rapper Master P once received an NBA tryout and actually played in an exhibition game. One of the problems many athletes run into — and a likely reason they aren't successful over the long haul, for the most part — is that their focus on their sport gets in the way. For Lillard, he's been able to juggle both so far and take both seriously. 
How Damian Lillard's music career differs from other athletes
Damian Lillard has embarked on a rap career, and according to TMZ Sports, was approached by multiple labels who were interested in signing him. Going by the name "Dame Dolla," one of Lillard's tracks received over 40,000 plays online. That's the marketplace telling Lillard he has a talent that many people find compelling enough to listen to. 
Lillard zigged where every other athlete turned musician zagged, however: according to NBC Sports Northwest, Lillard started his own label called Front Page Music. It's a savvy move. Musicians tend to use record labels to help them build their followings. It's clear that Lillard doesn't need any help there. He's a top of the line NBA player who's already proven he can put out hits online. 
Resisting the urge to go to a major label shows that beyond being just a great athlete and rapper, Lillard's also a smart businessman.