How Many Children Does NBA Star Damian Lillard Have With His Fiancée Kay'La Hanson?
Millions of fans and thousands of athletes from around the globe had to wait an extra year for the Tokyo 2020 Olympics to take place. Now, all eyes are on the Summer Games and the representatives of numerous countries competing for medals. Several NBA players are in Tokyo as well hoping to earn a medal and that includes Team USA's Damian Lillard. Since the Portland Trail Blazers star is now playing on the world stage fans are trying to learn as much as they can about him and his life off the court.
Here's more on Lillard's partner Kay'La Hanson and how many children they have together.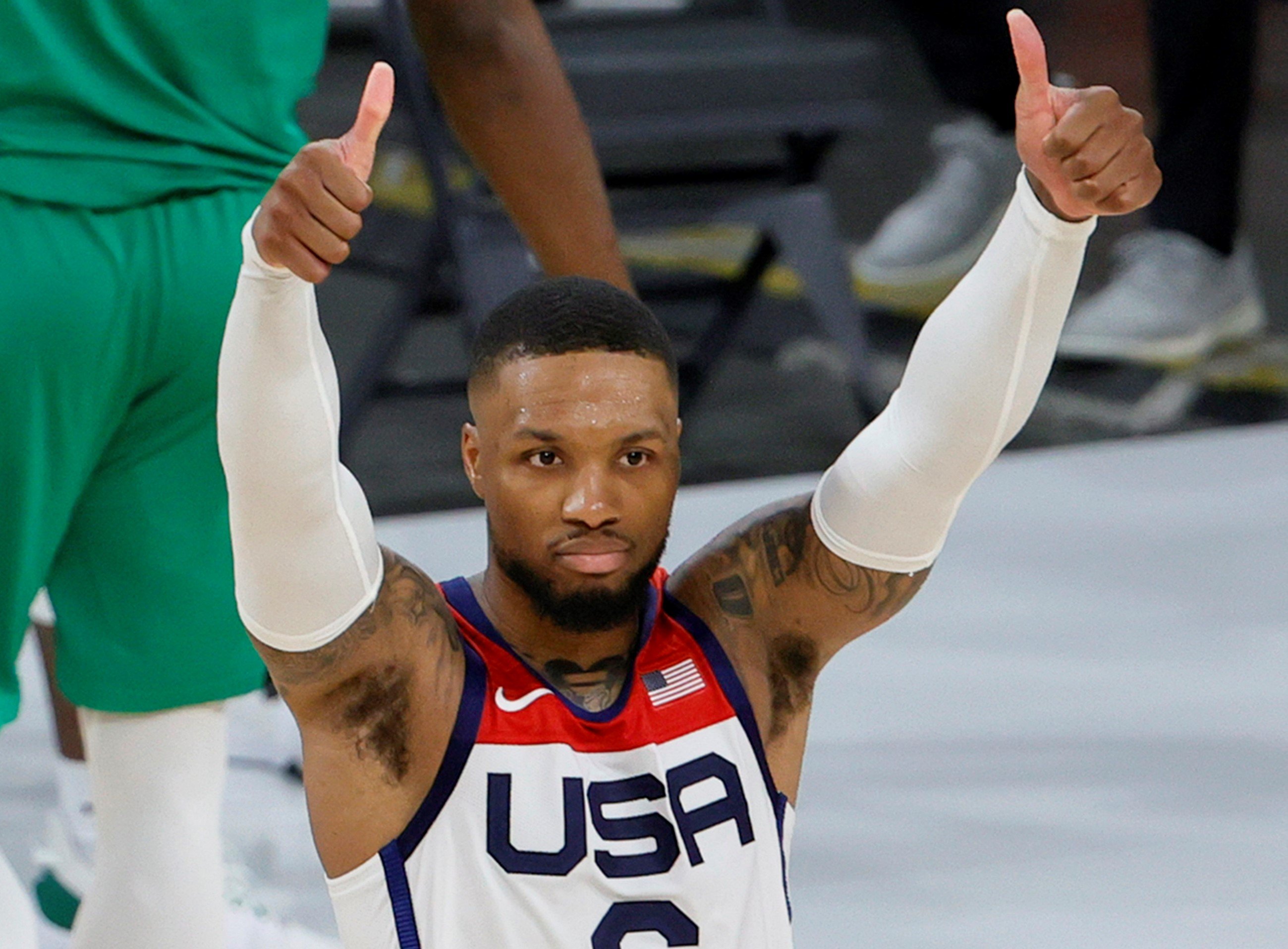 When Lillard and Hanson met and got engaged
Lillard is from Oakland, California and Hanson is from Las Vegas. After graduating high school, they both ended up attending Weber State University in Ogden, Utah and that's where they met and started dating.
After being together for several years, the basketball star proposed to his longtime girlfriend in February 2020 during the NBA All-Star weekend in Chicago. NBC Sports noted that he did so at a private party in front of their family and friends. Lillard's mother, Gina Johnson, shared videos of some of the special moments during the affair on her Instagram account.
So far, Lillard and Hanson have not revealed if they set a date on when they will tie the knot.
How many children they have together
Lillard and Hanson have grown to a family of five.
They welcomed their first child Damian Jr. on March 30, 2018. Following the delivery, Lillard told the Portland Tribune: "It was a long labor, but it was a great experience…There's a certain level of worry any time you have a child born… He was born healthy, and [Hanson] got through it healthy as well. It's a lot off my shoulders. I don't think there's really any way to describe it. It's a different level of excitement. It was my son, looking into my eyes."
On Jan. 21, 2021, Hanson gave birth to twins. Dame Time took to social media with that announcement. "Just call me Daddy Dame from now on…" Lillard wrote on Instagram along with his new son and daughter's names. "Kali Emma Lee Lillard (Callie…girl) and Kalii Laheem Lillard (kuh-lee ..boy)… Couldn't leave jr out."
Hanson also owns her own salon
Not only is Lillard's bride-to-be a mother of three, but she also owns a beauty salon located outside Portland in Lake Oswego, Oregon. Hanson's establishment is called Dipped and according to her Instagram account, the majority of the salon's business is nail service.
Hanson is very active on social media and with over 17,000 followers which gives her a great platform to promote her business. She often posts updates about new styles and products that come in.
She doesn't just post about Dipped though. Hanson also shares plenty of photos of her fiancé and their children.