Dan Aykroyd Entertained Reba McEntire With Real 'Ghostbusting' Stories — but Another Icon 'Played Devil's Advocate'
Reba McEntire felt Dan Aykroyd's "ghostbusting" business was "very serious and scientific." But one legendary superstar told him he had to "play devil's advocate" with his proof and theories.
According to Reba McEntire, Dan Aykroyd's real-life "ghostbusting" methods are "very serious and scientific." But one beloved television personality chose to "play devil's advocate" when presented with Aykroyd's proof of the paranormal. How did he convince McEntire and who was seemingly hard to sway?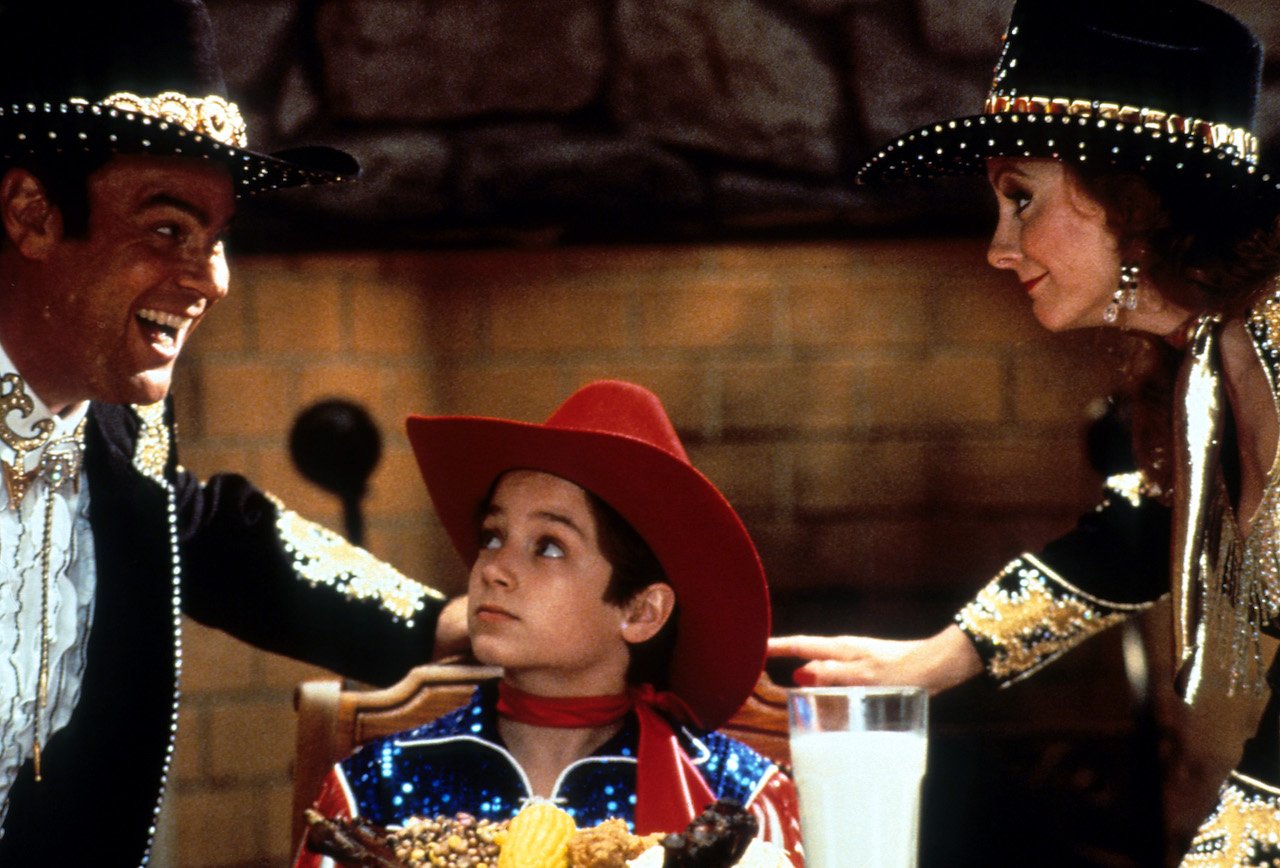 Reba McEntire said Dan Aykroyd 'kinda came by his ghostbusting honestly'
As far as Aykroyd's "ghostbusting" practices go, he seems to have made a believer out of McEntire. In her autobiography, Reba: My Story, she shared a few stories from the set of the 1994 film, North, on which she worked with Aykroyd.
Seemingly most of all, he impressed her with his iconic dance skills. But she said he also entertained her with accounts of running a "ghostbusting" business with his brother. However entertaining, she seemed to believe he wasn't just telling her tall tales.
"The service is very serious and scientific," McEntire said of their work. "They literally go into houses that are supposed to be haunted and rid the places of the presences."
She noted Aykroyd's great-grandfather performed séances and concluded, "Dan kinda came by his ghostbusting honestly."
Of course, not everyone he spoke to about his interesting connection to the spirit world seemed convinced.
Dan Aykroyd shared a ghostbusting picture of his grandfather with 'devil's advocate' Johnny Carson
When Aykroyd visited The Tonight Show Starring Johnny Carson in 1984, he brought along paranormal evidence to share with host, Johnny Carson. He was promoting Ghostbusters and showed what he said was a picture of real ghosts surrounding his grandfather.
Aykroyd explained his grandfather was a "very very astute man" who took his work in paranormal research seriously. So, he felt he would never falsify research or evidence.
But Carson said, "I have to play devil's advocate on this" and expressed what seemed like slight disbelief. He argued the photo could have been faked.
Of course, Aykroyd refuted that but acknowledged not everyone believed him. To provide further proof, he shared a personal experience where he got onto an elevator with a stranger and developed an instant "ESP connection."
According to him, he was heading to the eighth floor and she was going to the second floor. He pressed two and she pressed eight and they each got off on the floor they'd intended. He believed the two experienced a "crossed circuit between [their] minds."
Once again, Carson didn't seem to be convinced. He felt the two could have simply pressed the wrong buttons by coincidental mistake.
Dan Aykroyd and the family 'ghostbusting' business inspired 'Ghostbusters'
The different reactions from McEntire to Carson are seemingly normal for Aykroyd. But even though not everyone buys the ideas, the actor still candidly shares his beliefs.
When it comes to "ghostbusting," Aykroyd told Yahoo in 2020, "It's a family business, really."
His great-grandfather was a dentist who eventually became a mystic and passed his work on to his son and so on. So, the Coneheads actor grew up in a house that normalized belief in and study of spirits. And he said he has experienced enough "little kinetic things" himself to firmly believe.
Of course, this all assisted him in co-writing the screenplay for Ghostbusters. But it seems his experiences made him pretty comfortable with paranormal entities, too.
"Something got into bed with me one night, I believe, when I was alone …," he shared with Yahoo. "The door was closed but not locked. And it opened. And I felt a chill and then I felt something compress next to me on the mattress."
But since he was tired, he "just snuggled up next to it and [he] went to sleep."