Dan Levy Didn't Invite Eugene Levy to His MTV Show for Years
These days, Dan Levy is pretty synonymous with Schitt's Creek. The actor served as an actor, writer, co-creator, and showrunner for the hit Canadian comedy. The show is close to Dan's heart for a number of reasons, but one of the biggest reasons is that he got to work with his real-life family members on the show. Dan's father, Eugene Levy, was his co-creator and plays his father on the show. Meanwhile, Dan's sister, Sarah Levy, was also a member of the cast.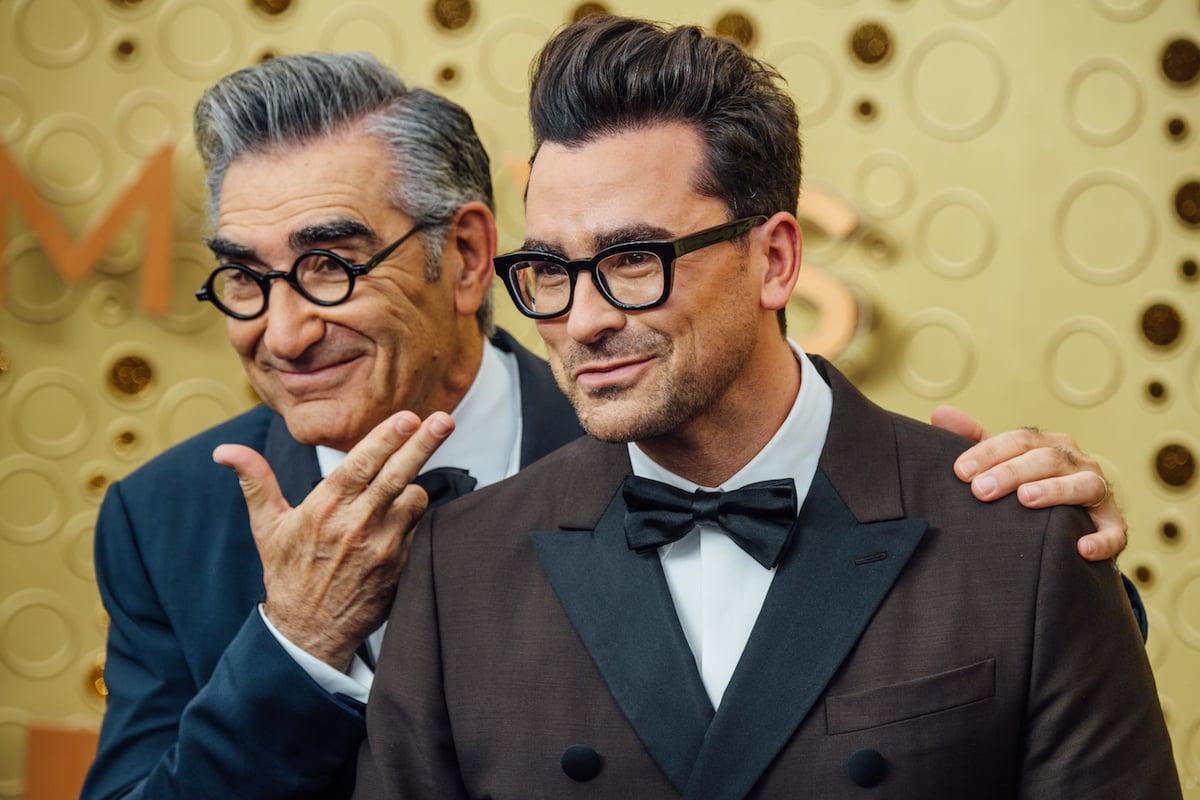 Dany Levy was a host for MTV Canada long before 'Schitt's Creek'
But Dan had a career in the entertainment world long before Schitt's Creek. For years, the Toronto native worked as a host for MTV Canada. It was through this job that Dan truly got exposed to the ins and outs of the entertainment industry. Of course, the audition process for this gig was extremely competitive. And while Dan beat out tons of people for the role, he was still worried that people would credit nepotism for his success.
The 'Happiest Season' actor wouldn't let his dad, Eugene Levy, come to his MTV shows for years
Having come from a family of entertainers, Dan did everything he could to distance himself from his dad's success at the beginning of his career. In fact, it wasn't until he had the idea for Schitt's Creek that he truly considered working with his dad in such an in-depth way. In a conversation with Interview Magazine, Levy revealed that in his early days at MTV he didn't even invite his father to shows.
RELATED: 'Schitt's Creek': Daniel Levy Was 'Ready to End' The Show After Season 5
"After getting the job at MTV, the challenge was, 'How do I start my career as a television host without people holding my dad's career over my head?' Dan revealed. "It's a very easy thing for people to look to my dad and say, 'Well, he got his job because of this.' I would say that for the first four years of MTV, I never mentioned it. I never invited him to the shows. Once I had the confidence in my own skills and knew I had what it takes to continue on, I started turning to my dad for help and I asked him for his opinions. He did a couple pieces on our show."
Dan Levy on the importance of doing things without the help of his family
Continuing on, Dan revealed that he tried to separate himself from his family professionally to prove that he'd earned opportunities based on his own merit. "I think because there is the constant looming threat of nepotism and judgment, I really tried to separate what I was doing at MTV, my auditions, anything I was doing creatively, from my family," he shared. "It came as a shock to my parents; they had no idea what I was doing in that regard because I made the conscious choice to not ask for help."
RELATED: Annie Murphy Credits Donald Trump for the Success of 'Schitt's Creek'
It's understandable that Dan wanted to create a name for himself in the industry without the ties to his famous father. But we're sure that fans of Schitt's Creek are glad that he and Eugene eventually decided to collaborate.