Dan Levy Could Win Another Emmy in 2021, but Not for 'Schitt's Creek'
The 2020 Emmy Awards paid off six years of Dan Levy's hard work on Schitt's Creek. Levy co-created the show and also starred as David Rose, the prodigal son of the Rose clan. Levy won the Emmy for Outstanding Supporting Actor in a Comedy, one of nine wins for the show in its final year. Schitt's Creek also snagged Emmys for three of his co-stars, directing, writing and the series itself.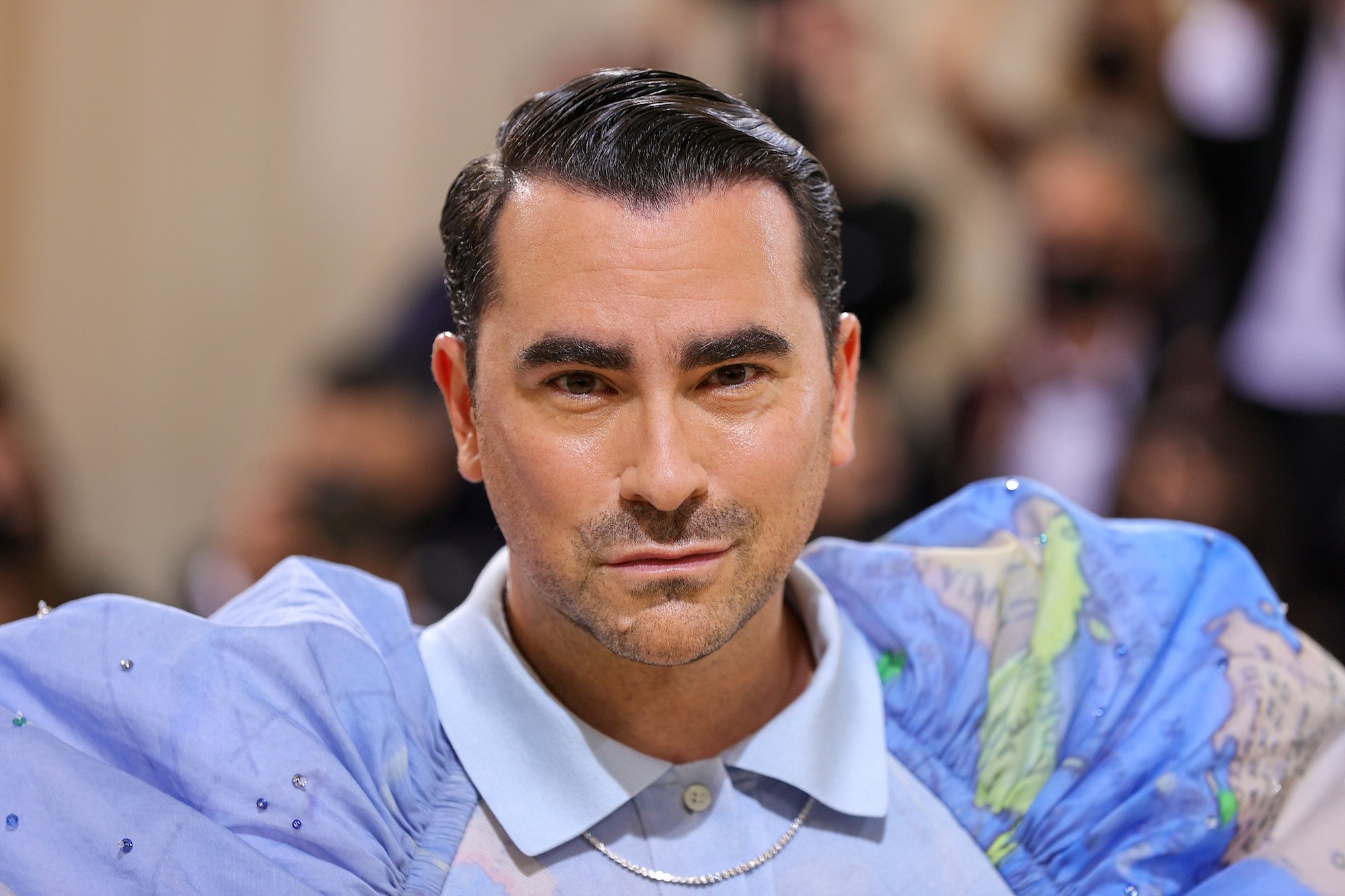 Levy might win another Emmy in 2021. However, Schitt's Creek ended last year, so here's what could make him a repeat winner.
What is Dan Levy's 2021 Emmy nomination?
Levy returns to the Emmys in 2021 as a nominee, but for a different series. Levy hosted Saturday Night Live on Feb. 6 and earned an Emmy nomination for Outstanding Guest Actor in a Comedy Series. He could win two Emmys in a row for different series.
SNL wasn't Levy's only post-Schitt's Creek project. He also starred in the HBO movie Coastal Elites playing a gay actor lamenting the state of his auditions during the coronavirus (COVID-19) pandemic. SNL involved some COVID-related sketches too, but more on that below. 
Who is the Emmy competition?
Three of the other four nominees were also Saturday Night Live hosts. Levy is up against Dave Chappelle, Alec Baldwin, and Daniel Kaluuya. The only non SNL nomination in this category is Morgan Freeman for The Kominsky Method.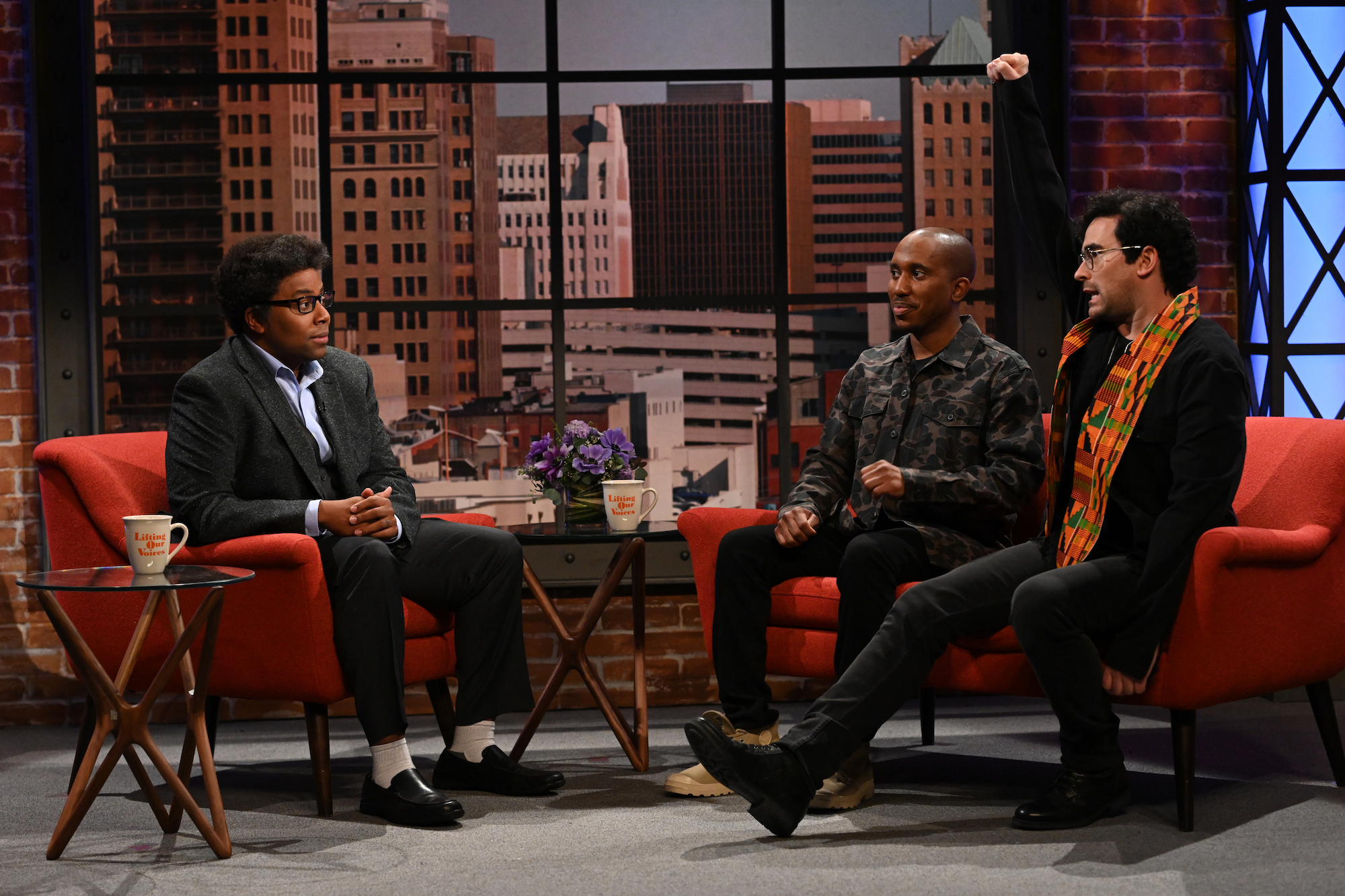 RELATED: The Best Episode of 'Schitt's Creek' Comes as No Surprise
Chappelle and Baldwin have hosted SNL many times before so they may have lost their luster, although they still earned the nominations. Kaluuya and Levy were both first time hosts this season. Levy's episode offered a strong, diverse showcase for his talents. He may be hard to beat and we'll find out Sunday night if he takes home another Emmy.
The case for another Dan Levy Emmy
Saturday Night Live gave Levy a strong episode to exercise his comedy chops. He did not appear in the cold open, but his monologue had him listing the pro and con of his past year. The good was recognition for Schitt's Creek, but the bad was receiving his Emmy from someone in a hazmat suit. Levy confirmed that people will quote "ew" to him for the rest of his life. He also gave a tour of SNL's COVID protocols which included his father, Schitt's Creek co-star Eugene Levy, quarantining in a glass isolation box.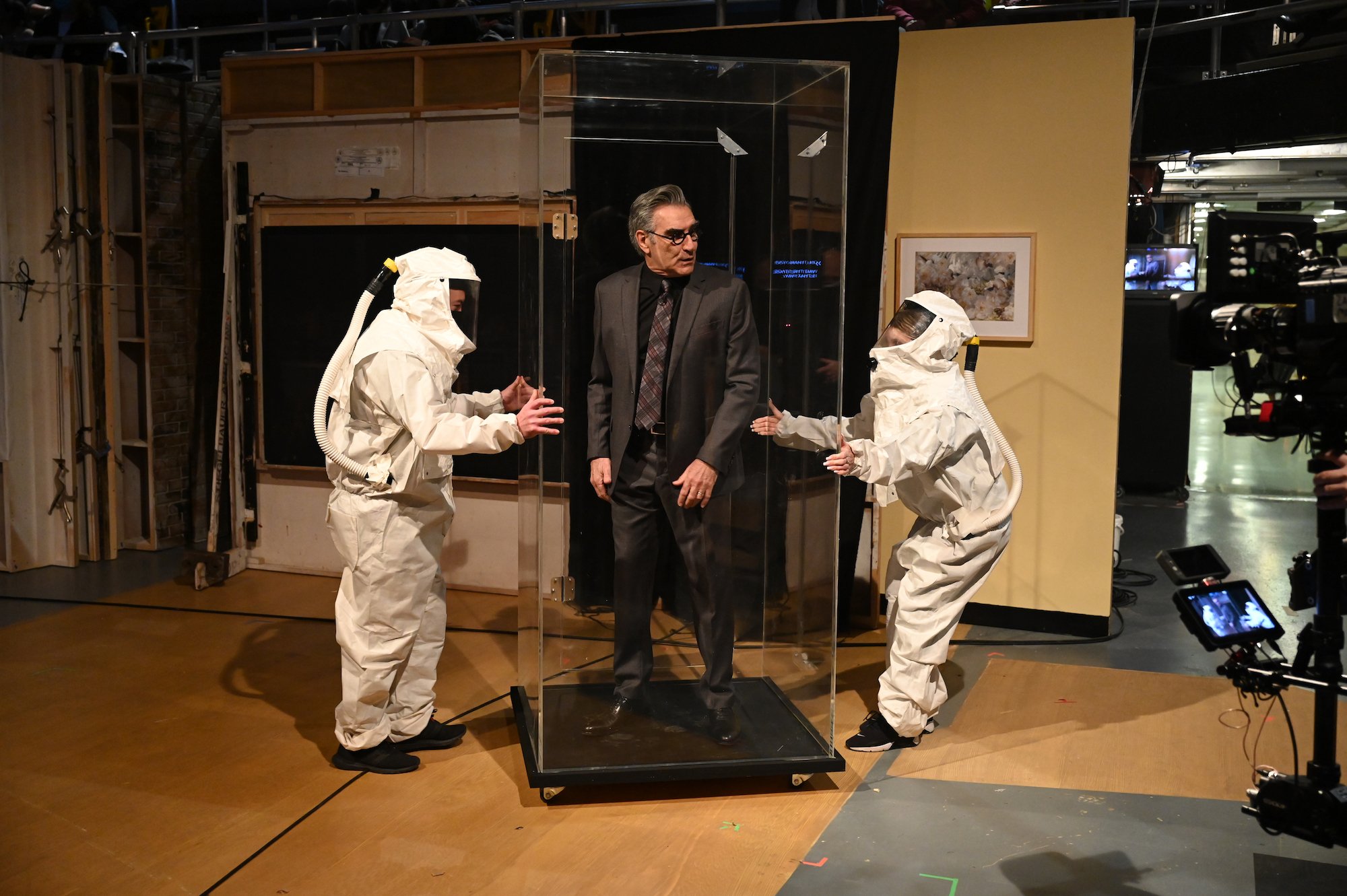 The first SNL sketch in which Levy performed cast him as Thoby, a Universal Studios tour guide in training. Thoby would make hilariously inappropriate comments about every movie on the tour, including classics like Back to the Future, Jurassic Park and E.T.
The episode's fake commercial presented Zillow as an erotic phone sex line. Levy played one of the folks turned on by real estate. In a Super Bowl party sketch, Levy and three other friends confess their COVID-19 safety protocol violations, and end up eating chili with their hands which they can't smell or taste. In a "Lifting Our Voice" talk show sketch, Levy plays Blake Greenfield, a Black Lives Matter ally who gets his Black friend in trouble with their activism.
A real tour de force sketch has Levy and Cecily Strong as bartenders entertaining football fans when the TV is out. They perform a full musical number about football, with no actual knowledge of how the game is played.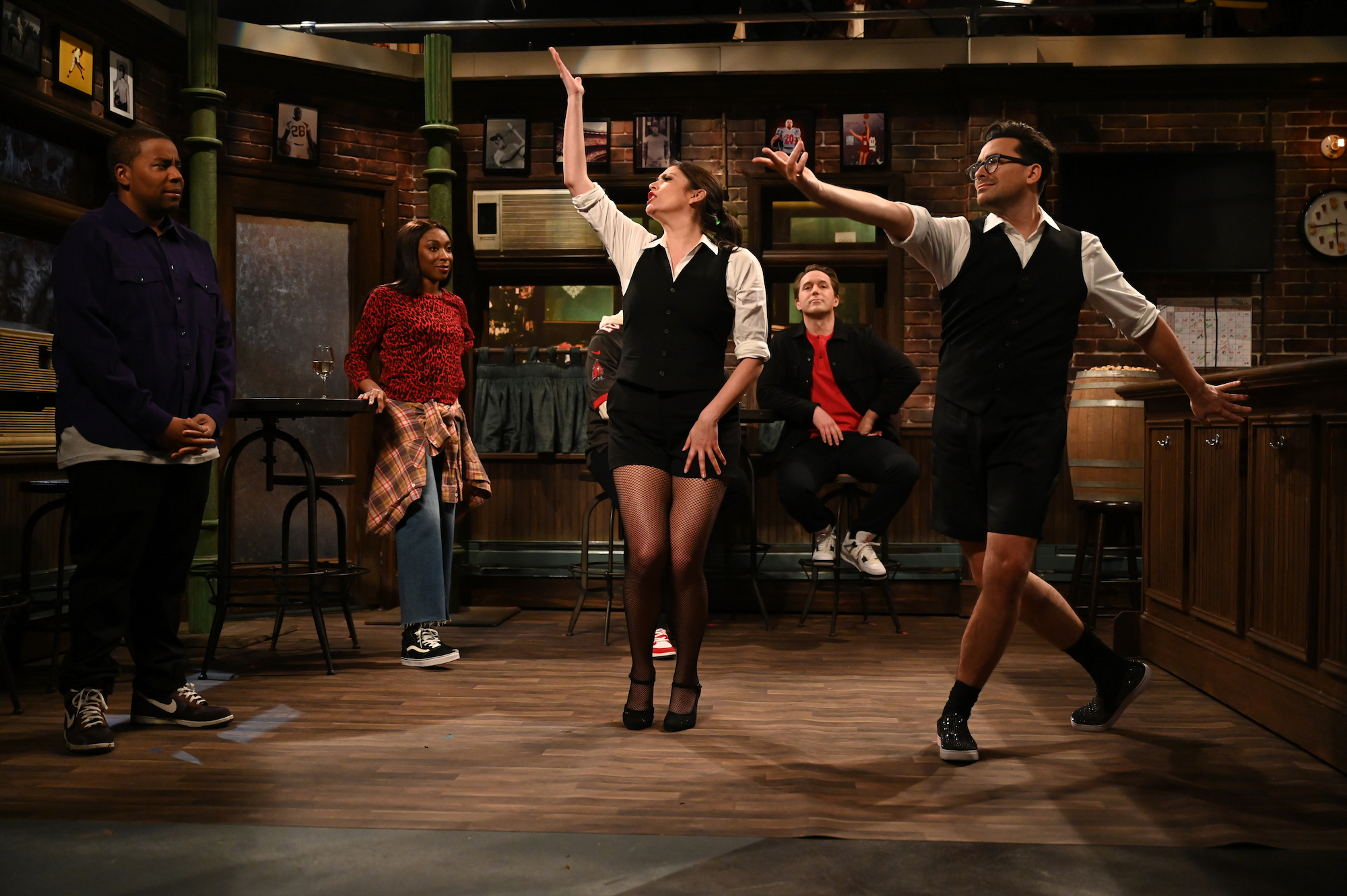 RELATED: Annie Murphy Is Bribing Dan Levy for a 'Schitt's Creek' Movie
Near the end of the show, Levy and Kate McKinnon play wedding guests who keep interrupting to compliment the bride, hinting they think she's too good for the groom. Finally, another fake commercial for It Gets Better shows the continuing struggle of gay people post-bullying. Levy's character now struggles with income taxes.