'Dances With Wolves': Kevin Costner Recalls Working With Neil Young's 'Paranoid' Pet Buffalo in a Truly Bizarre Story
Kevin Costner borrowed Neil Young's pet buffalo for the stalking scene in 'Dances With Wolves.' It wasn't so easy working with the animal on the set.
Dances With Wolves is a classic Western movie including Kevin Costner as star, director, and producer. The film adaptation of the 1988 book of the same name truly brought this adventure to life. However, it wasn't always so easy working with the animals to get all of the shots. Costner once recalled working with Neil Young's pet buffalo on the Dances With Wolves set in a strange series of events.
Is the buffalo hunt in 'Dances With Wolves' real?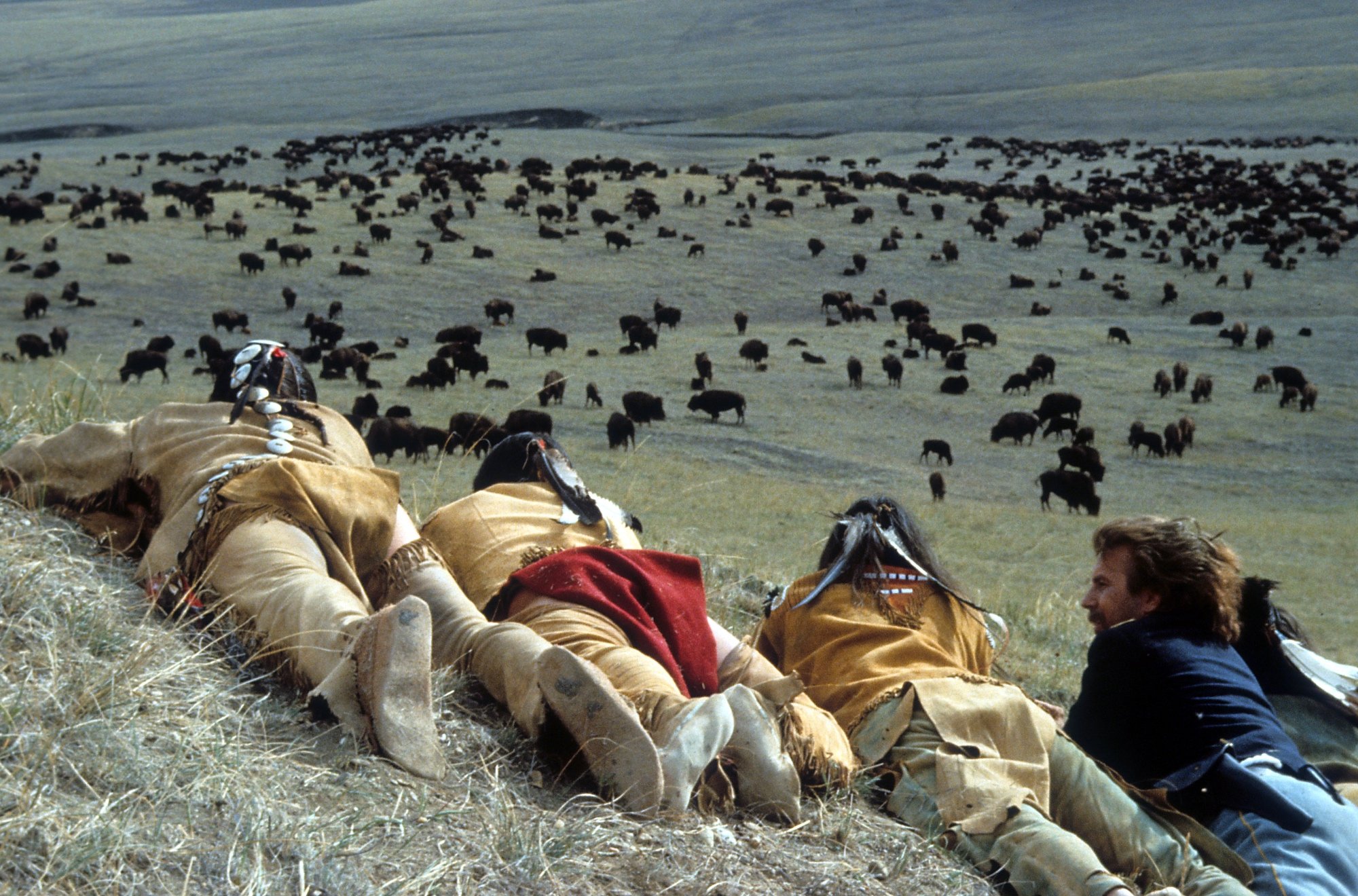 Lieutenant John Dunbar (Costner) makes his way to a remote western Civil War outpost on an assignment. During his time there, he befriends wolves and Native Americans. However, this puts him at odds with others in the military. Dances With Wolves is an epic film that includes a whole lot of buffalo.
Some audiences wonder if some of the animal violence is real, such as the iconic buffalo hunting scene. The "No Animals Were Harmed" program confirms that the Dances With Wolves buffalo hunt and stampede partially includes fake animals. The arrow-struck buffalo used clipped arrows to give the appearance that they were shot.
Kevin Costner recalls a bizarre story working with Neil Young's 'paranoid' pet buffalo
Yahoo Entertainment interviewed Costner about working on Dances With Wolves. He recalled the famous buffalo stalking scene. As it turns out, that buffalo is actually rock icon Young's pet. However, Costner recalls that the animal was nervous and became "paranoid" on the set. He had to work with the animal using one particular method.
"He didn't like being in a herd with the other buffalo because he wasn't raised with buffalo," Costner said. "So wherever I saw him in the herd, I went and chased him. Now he's really flipped out — he's with buffalo he doesn't want to be with, and one guy, in particular, me, keeps chasing him. So if he wasn't paranoid before he got there, he was paranoid after."
However, Costner worked with Young's buffalo on Dances With Wolves with the use of a carton of Oreos. It's a strange piece of advice that Young gave the actor and filmmaker.
Costner continued: "I don't know, that's what Neil said. He'll come for these [Oreos]. So we're out in the middle of the prairie shaking this thing. … At that point, you just believe anybody because you want to do your movie."
Kevin Costner made Oscar history
Costner's Dances With Wolves made a big splash at the Oscars. The film took home 7 Oscars, including Best Picture, Best Director, and Best Writing, Screenplay Based on Material from Another Medium. This makes Dances With Wolves the first Western to win an Oscar since 1931's Cimarron.
This is a particularly big achievement given that Dances With Wolves was Costner's directorial debut. However, the actor turned filmmaker never earned another Oscar nomination ever since. Nevertheless, he earned his place in history for creating one of the most impactful Western movies ever made.