'Dancing with the Stars': 'Bachelorette' Star Blake Moynes Just Accidentally Revealed He's Joining the Show
Blake Moynes is no stranger to reality television. In fact, Moynes has been on not one, but two seasons of The Bachelorette. So, he should know how non-disclosure agreements and keeping secrets work. However, as the cast for Dancing with the Stars Season 30 was announced, Moynes made one serious error.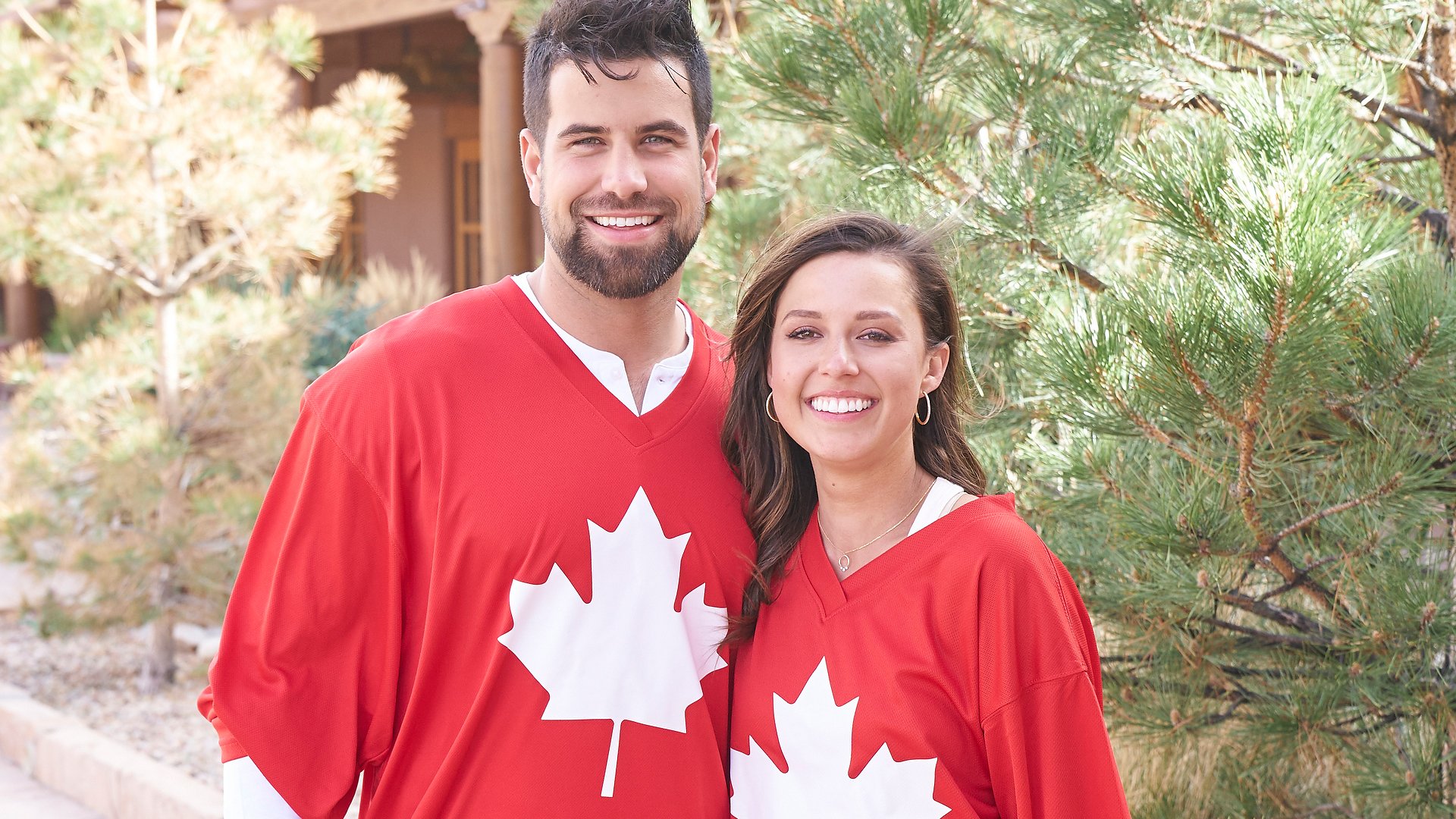 Did Blake Moynes just reveal he'll be on 'Dancing with the Stars'?
Contestants from The Bachelor franchise commonly appear on Dancing with the Stars, in fact, former bachelorette Kaitlyn Bristowe just won the competition last season. On Thursday, ABC exec Robert Mills tweeted a teaser about DWTS.
"BIIIIIG #DWTS news coming soon!!!" he tweeted.
Moynes then responded to the tweet with some news of his own.
"Can't wait to get on that stage," he wrote with dancing emojis.
"Blake Moynes. Amazing secret keeper," Mills responded.
His fancée Katie Thurston stepped in to defend him.
"Technically DWTS didn't send him that NDA so I think he's good to go!" she tweeted.
Will Katie Thurston join 'Dancing with the Stars'?
When Moynes tweeted about potentially joining Dancing with the Stars, fans wondered if Thurston would also be part of the show. She sort of addressed those rumors on Instagram.
"When people ask me about @dancingabc – July 2020 (via TikTok). Same mood," she captioned a video of her talking about why she doesn't dance.
In the video, Thurston included a fan comment that said, "Now I understand why you don't post TikTok dances."
"I'm doing you a favor by not dancing on my channel. … Look at this. I just went from, like, a hot girl to, like, a really unattractive-in-bed kind of girl," she said in the video as she attempted to do a TikTok dance.
Katie and Blake's relationship
Moynes first appeared on Tayshia Adams' and Clare Crawley's season of The Bachelorette. But when he saw Thurston on Matt James' season of The Bachelor, he was intrigued.
"She came out of that limo with that vibrator. I was like, 'Yeah, I like what she's about,'" Moynes said on the Click Bait with Bachelor Nation podcast. "But it's not that fact that she had a f—ing vibrator, that's not what I was like, 'Oh yeah, that's my girl.' It's the fact that she had the balls to have fun with it and go with the flow."
So, he slid into her direct messages on Instagram.
"It was just literally a simple reach out — it wasn't like, 'Hey, I'm into you,'" he said. "Like no, it was like, 'I f—ing love that you did that. That was f—ing awesome. Good for you. Like, this and that. Like, it wasn't like, 'Hey super into you, want you.' No."
Moynes went on to join the competition and the two fell in love and got engaged.
"I have no regrets," Thurston told People after her finale aired. "What we went through has really strengthened our relationship. The struggles were worth it."
"The physical connection was there right away," Moynes added. "I wanted to kiss her the first time I met her! Everything just felt so natural. I was never nervous with her."