'Dancing With the Stars:' What Made Zendaya the Perfect Partner
Before she was Rue on Euphoria or K.C. Undercover on Disney Channel, this performer was dancing her heart out on a beloved reality series and slaying the competition. 
Here's what we know about Zendaya's time on Dancing With the Stars and why her Disney Channel background may have helped her succeed. 
Zendaya performed on 'Dancing With the Stars' Season 16
She's an Emmy Award-winning actor and a former contestant on Lip Sync Battle. When she was a teenager, though Zendaya appeared on the competition series, Dancing With the Stars, as one of the celebrity dancers.
In fact, at the time, Zendaya was the youngest contestant ever to appear on this series. At only 16-years-old, this performer stole the show, performing tangos, hip hop numbers, and even a Viennese Waltz inspired by Zendaya's grandmother. She made it to one of the final rounds of this season.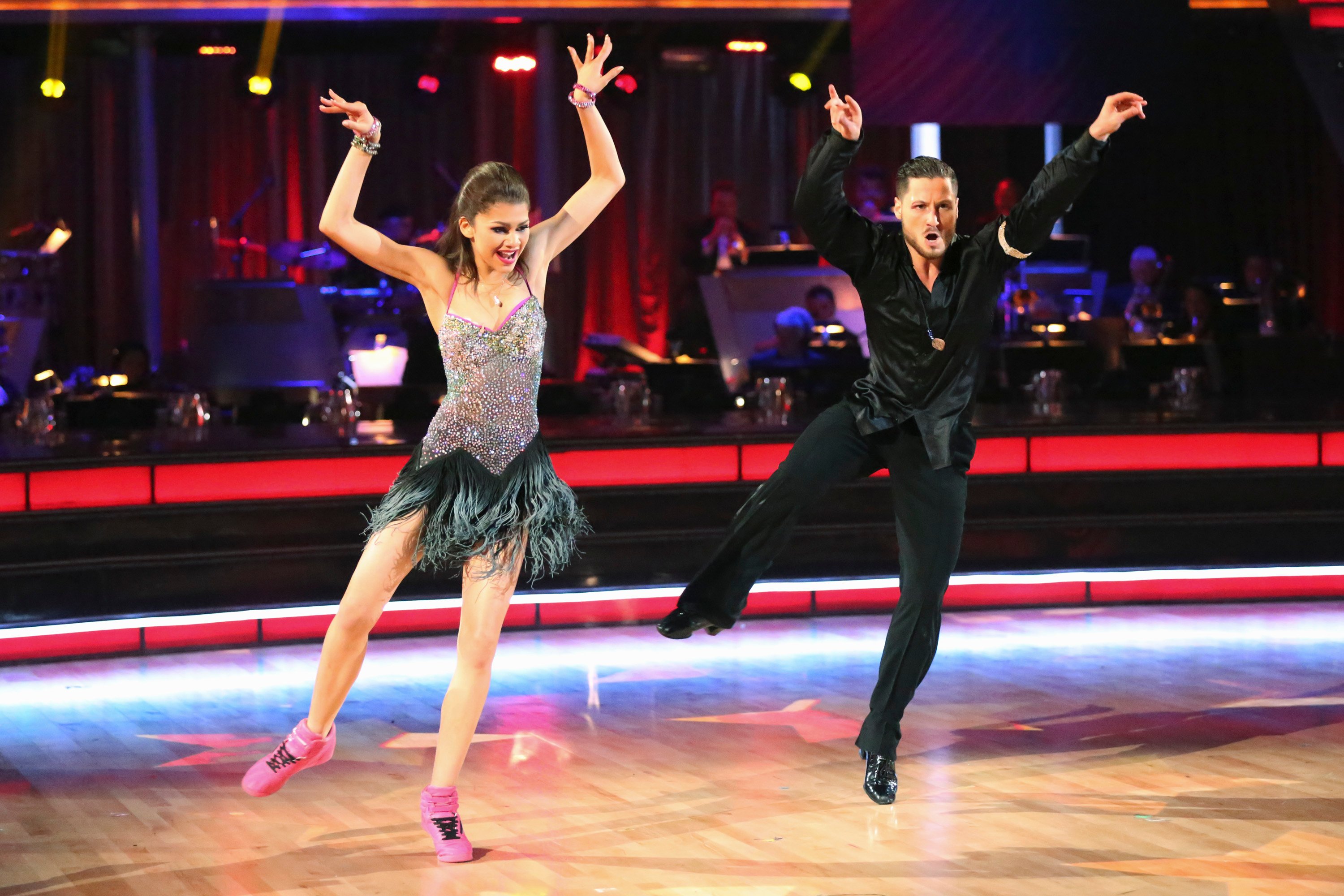 The actor and her partner almost won 'Dancing With the Stars'
Alongside her professional partner, Valentin Chmerkovskiy, this actor placed runner-up on the final night. Some fans shared their outrage at the loss but for Zendaya, she will never forget the bond she had with the other competitors. 
"I was happy that I made it that far and I think that's the most important thing to take with me," Zendaya said during an interview with MTV News. "I was more worried about my partner. Obviously, he had stitches."
"He's all banged up and all the fans at home that are crying their eyeballs out," she continued. "All my little fans are so sad. Parents are tweeting me, talking about 'My daughter is crying she doesn't want to go to school because she's upset you didn't win.'"
Zendaya danced on the Disney Channel series 'Shake It Up'
Even before appearing in this competition series, Zendaya was a dancer. She starred in the Disney Channel original series, Shake It Up, as Rocky Blue, a dancer featured in a local dance-based television show. She performed original songs and dancer alongside actor Bella Thorne. 
Zendaya then went on to star in the Disney Channel series, K.C. Undercover as the title character, a spy, before taking a step back from Disney to pursue other projects. She starred in the HBO drama series, Euphoria, even winning an Emmy Award for her portrayal of the main character and narrator, Rue. 
Although Zendaya may be known for her acting and dancer, she's also a talented singer, performing "All For Us" on the Euphoria soundtrack. She sang "Rewrite the Stars" and "The Greatest Show" for the film, The Greatest Showman, even doing her own trapeze stunts with Zac Efron.
Television programs featuring Zendaya, including K.C. Undercover and Shake It Up, are available for streaming on Disney+. Some episodes of Dancing with the Stars are available on ABC's website.