Daniel Craig Once Helped Fight to Stop a Bond Girl From Undressing in a James Bond Film
The James Bond franchise is known for having their Bond girls flaunt their sex appeal for the audience. But Craig helped support a Bond girl's fight to keep her clothes on in one of his movies.
Daniel Craig believes Bond girls didn't exist in his franchise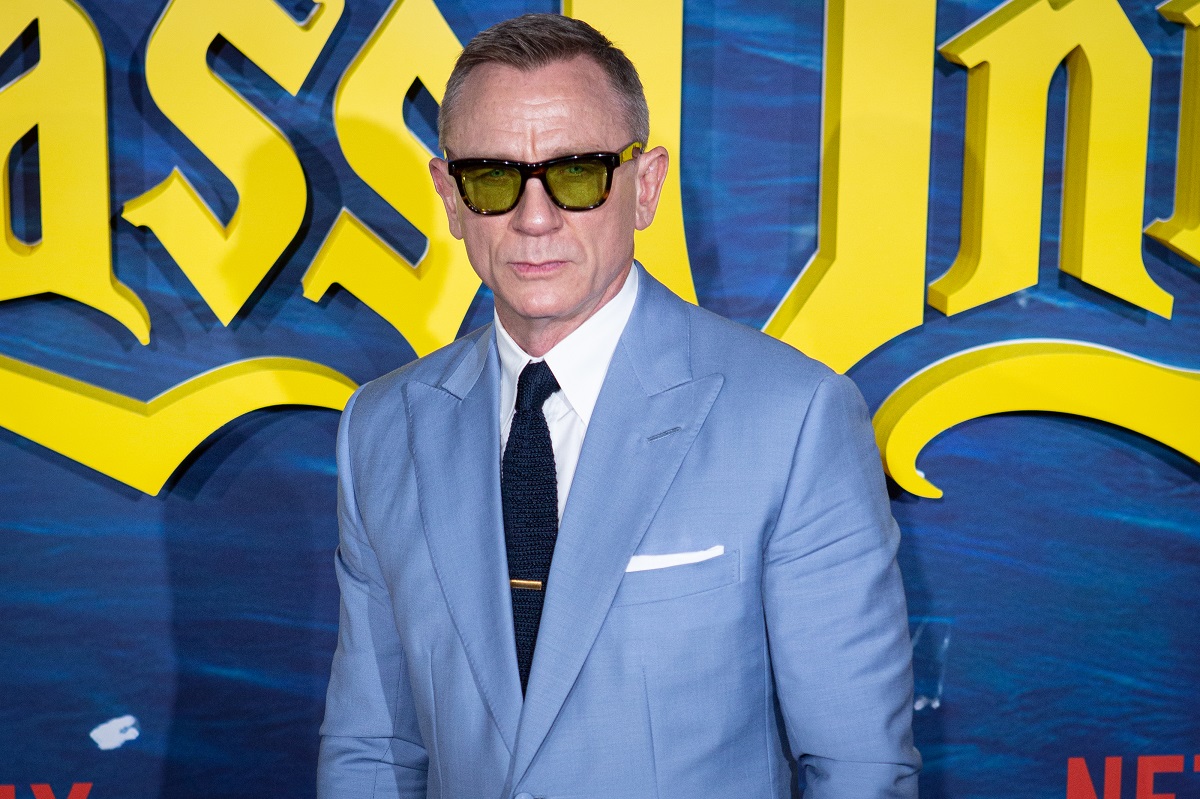 Bond girls have been a staple in the James Bond mythology since the character first appeared on screen. The role has gone through as much growth and evolution as James Bond himself, being played by several notable actors. From Diana Rigg to Rosamund Pike and Naomi Watts, stars have been putting their own spin on Bond girls for decades now.
But if one asked Daniel Craig, the actor doesn't believe Bond girls were ever a part of his films.
"They don't exist anymore," he once said in an interview with Entertainment Weekly. "They may exist again, but not in my movies."
In an interview with Vanity Fair, Craig confided that the term isn't even a part of his vocabulary. At least when discussing his own James Bond series.
"I don't even call them Bond girls," he said. "I'm not going to deny it to anybody else. It's just I can't have a sensible conversation with somebody if we're talking about 'Bond girls.'"
Daniel Craig fought to stop a Bond Girl from undressing in 'Casino Royale'
Even in his first stint as James Bond, Craig might not have agreed with the characterization of Bond girls. He displayed his beliefs when he helped his co-star, Eva Green, get out of a potentially uncomfortable situation.
Eva Green played the Bond girl Vesper Lynd in Craig's feature Casino Royale. A scene in the movie required Green to disrobe for the camera. But it was a take Green was adamantly against for her character. Fortunately for Green, the moment didn't make it into the film. And she partially credited Craig for helping her get the scene scrapped.
"In the shower scene – you remember? – they wanted me to strip down to my panties. We had a good fight about that. I used to go to Daniel and ask for his support," Green once said in an interview with The Guardian.
Green's Vesper might have been so different than past Bond girls that the actor didn't even consider herself a Bond girl. Instead, she quipped that the Bond girl title was a more appropriate fit for Craig.
"Well, he is the Bond girl, not me. He's the one who comes out of the sea with his top off," she said.
This was a relief for Green, who already had a negative experience undressing herself for movies.
"I've been nude in a film before and found it very troubling, so I was quite glad not to be in this film," she added.
Daniel Craig's James Bond movies made it a point to create strong female characters
The portrayal of James Bond has sometimes come under fire for his treatment of female characters in the past. Even Craig believed Bond should hardly be a role model for men because of his behavior towards women.
"Many men admire Bond for his way with the ladies," Craig said in a 2015 interview with the Red Bulletin (via The Hollywood Reporter). "But let's not forget that he's actually a misogynist."
But Craig's movies found a way to combat Bond's inherent misogyny without changing the Bond character. By pitting him with stronger female characters, it allowed room for Bond to grow.
"What I've always tried to do is never judge him. He's flawed, and his attitude towards the world and towards women is questionable, and I think that's interesting. The way we've tried to deal with it is to cast as many strong female characters as possible, and for him to go up against those people," Craig said in an interview with GQ.