Daniel Craig Nearly Played This 'Avenger' in the MCU
The Marvel Cinematic Universe, or MCU, is such a big part of our entertainment culture that it's almost impossible to imagine other actors in any of those iconic roles. From the moment that Robert Downey, Jr, as Tony Stark, said "I am Iron Man" to Chris Evans' "Avengers, assemble" as Steve Rogers, these actors have all had these moments that had fans cheering.
Trying to imagine someone else in any of these roles is mind-bending, but casting can be a complicated process, and many actors can audition for the same role. In fact, some actors were approached by Marvel first before any audition, as in the case of Daniel Craig.
Daniel Craig's notable acting roles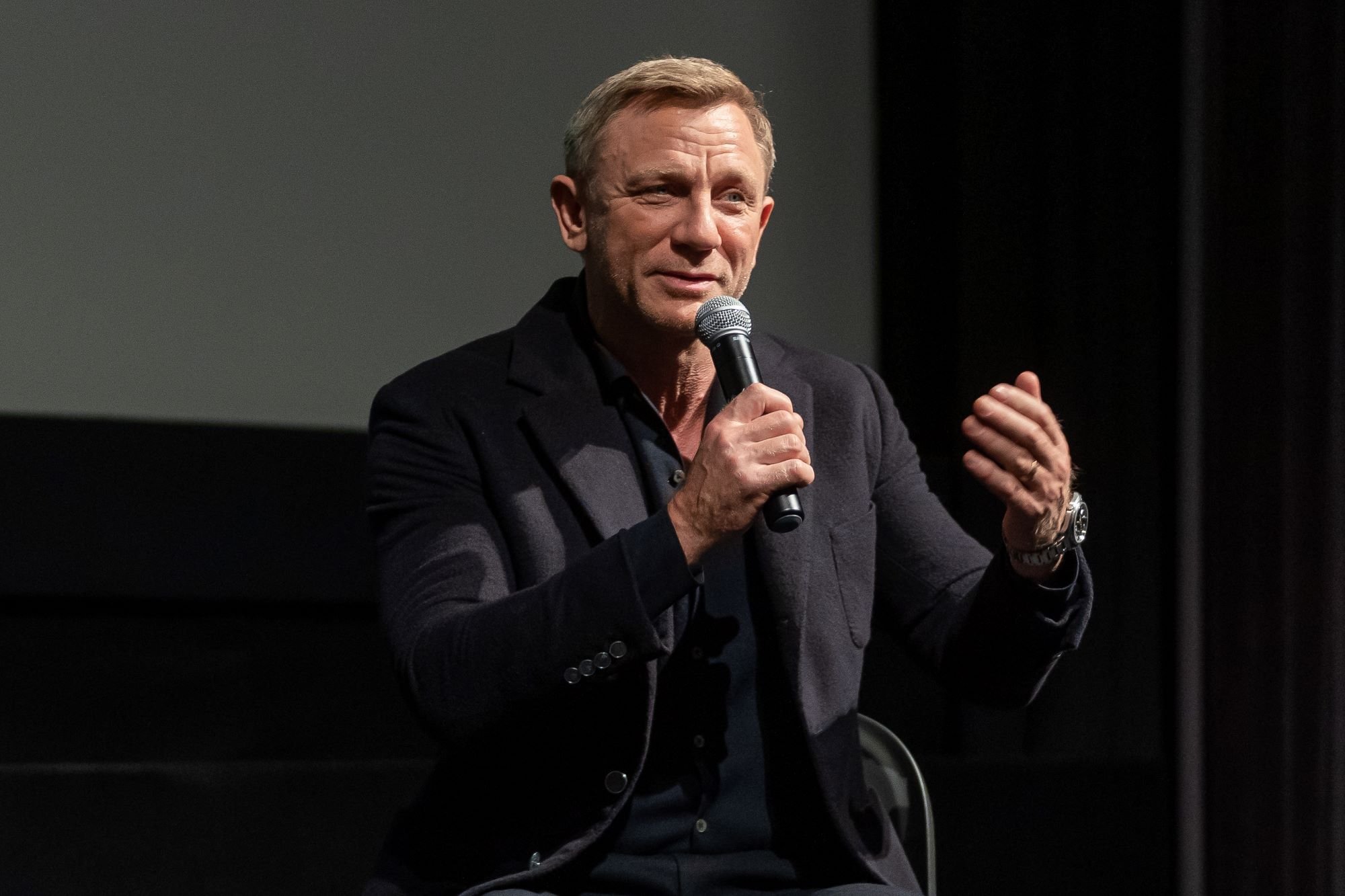 Daniel Craig might be best known for his role as James Bond in five of the 007 movies over the course of 15 years. The latest James Bond movie starring Daniel Craig, No Time To Die, will be released in October 2021. He has also starred in Cowboys & Aliens, The Golden Compass, Logan Lucky, Knives Out, and The Girl with the Dragon Tattoo. Craig even received a Golden Globe nomination for Best Actor — Motion Picture Musical or Comedy for his role in Logan Lucky.
In short, the English actor is recognizable and, as the lead in most recent James Bond movies, is almost as much a part of collective consciousness as the actors who play roles in the MCU.
Daniel Craig almost played Thor
According to a 2008 article by Screenrant, Marvel reached out to Daniel Craig to play a titular role in the Marvel Cinematic Universe. In a press event for Quantum of Solace, Craig revealed that Marvel had approached him to play Thor. After two solo movies, four ensemble Avengers movies, and an upcoming fourth solo, it might be hard to imagine Craig in that role, but he's what Marvel was looking for at the time.
Ultimately, he turned the role down because of his involvement in the Bond movies. According to Screenrant, Craig said jokingly that playing both Bond and a god might be too much of a power trip.
In actuality, it was likely scheduling that decided for him. As the primary Bond actor, Daniel Craig has multiple movies in motion and a busy promotion schedule. Adding the Marvel Cinematic Universe demands to that might have been too much.
However, Daniel Craig wasn't the only actor considered for other Marvel Cinematic Universe roles. Rumors back before actual casting had Brad Pitt as Thor and Leonardo DiCaprio as Steve Rogers/Captain America. Both are great actors and might have been amazing in those roles. Tom Hiddleston, well-known and loved as Loki, auditioned for Thor first.
Chris Hemsworth took the mantle of Thor
In Marvel Comics, Thor is a striking figure: muscular, tall, and blond. Craig would have likely filled out the role nicely, but ultimately Chris Hemsworth became the MCU's Thor. Marvel may have gambled by offering the role to an unknown actor like Hemsworth after Craig declined it, but it's a gamble that paid off. Hemsworth has become a household name. It's hard to imagine anyone else but Hemsworth as Thor.
Hemsworth was relatively unknown before his role as Thor. He'd been on Australian television and then had his first big-screen role in 2009's Star Trek. He played George Kirk, who died early in the movie as a hero, and set up the journey of James T. Kirk, played by actor Chris Pine, toward captaining the Enterprise.
After over a decade of the actors we know in their MCU roles, it's hard to imagine anyone else filling the shoes of the Marvel stars. It's still fun to think of what could have been, though.
RELATED: Marvel's 'Loki' Lends Itself To Having Multiple Seasons, VP of Production Says