Daniel Craig Needed Time to Follow Pierce Brosnan's 'Brilliant' 'James Bond' Advice
Craig sought out Pierce Brosnan after winning the part of 'James Bond.' Brosnan provided "brilliant" advice, but Craig r needed time to start following it.
By now, the story is almost folklore. Daniel Craig wins the role of James Bond. Die-hard fans become extremely vocal with their criticism, but Craig quickly proves the doubters wrong with Casino Royale. Craig sought out the 007 he replaced, Pierce Brosnan, soon after winning the part. Brosnan provided "brilliant" advice, but Craig revealed he needed time to start following it.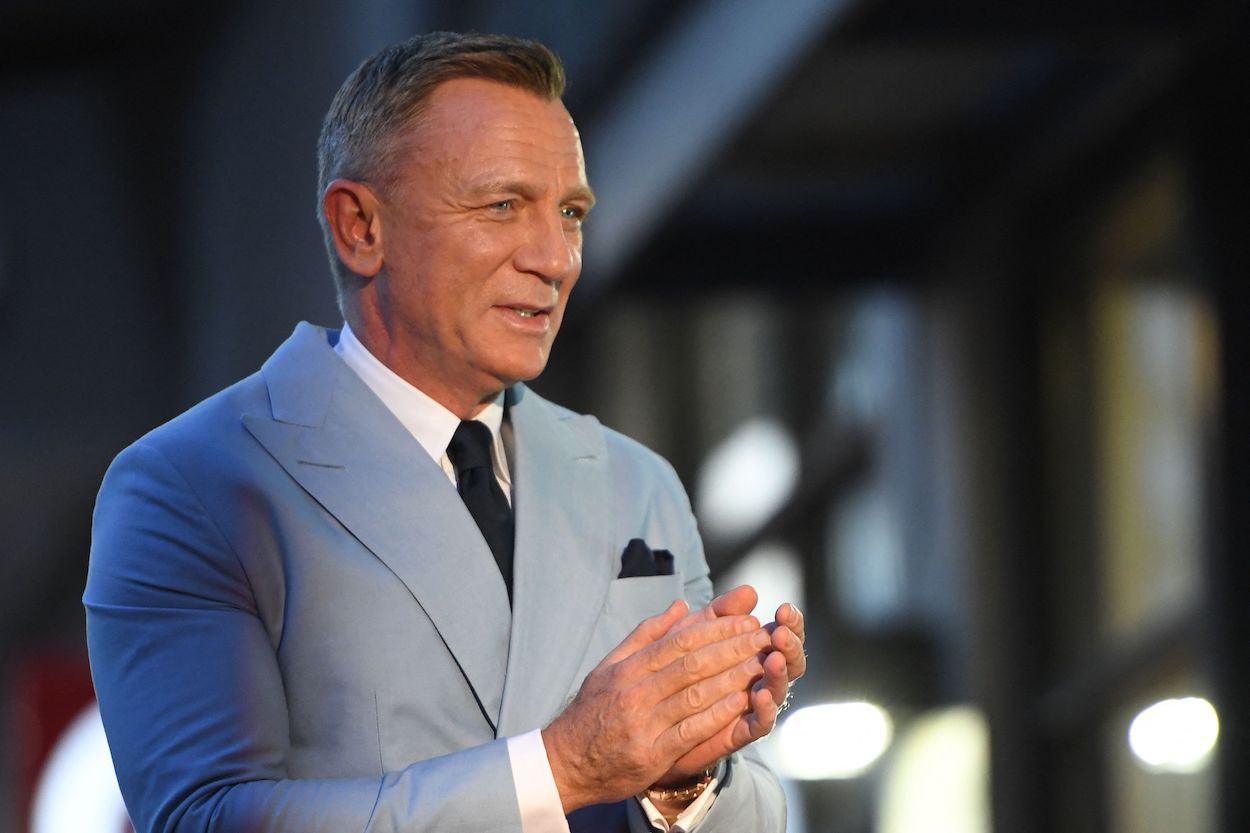 Bond producers stand by Daniel Craig as their 007
Some fans were vocally doubtful about Craig playing Bond, but the British actor admitted he was hesitant to take on the role. He had several reasons for not wanting the life-changing part, but those all went out the window when he read the script.
Through it all, James Bond producers Barbara Broccoli and Michael G. Wilson stood by him.
There were some arguments, some back-and-forth and ups-and-downs on set, but Broccoli and Wilson never lost their faith in Craig. The actor said it's part of what makes them such special leaders of the long-running spy-movie franchise.
"But ultimately, we've got each other's backs, and we're looking out for each other," Craig said. "You know, that's what makes them so special."
Craig needed time to heed Pierce Brosnan's brilliant 'Bond' advice
Brosnan had some advantages over Craig when he took over the role of James Bond.
For one, Brosnan replaced Timothy Dalton, who was an underrated 007, but one whom fans did not universally love. Also, six years passed between Dalton finishing his two-movie Bond stint and Brosnan taking over the tux. Craig took over for a popular Bond actor with just four years between movies. It was a different playing field.
Only six actors have donned Bond's exquisitely-tailored tux, and Brosnan spent eight years playing James Bond in four movies. He was well versed to dispense words of wisdom. As Craig told James Corden (via YouTube), the advice was brilliant, but it took him years to follow it.
"Pierce Brosnan said it to me when I went and saw him when I just got the part. He was brilliant. He said, 'Just enjoy it. Just enjoy the ride.' I just started enjoying it about a year ago. It's funny."

Daniel Craig
Craig played James Bond for 15 years, longer than any other actor. He overcame his lifelong fear of heights while shooting Casino Royale, helped shape Bond into a grittier action hero, and is the best 007, according to Roger Moore.
Craig said he needed more than a decade to start enjoying the ride, as Brosnan advised. Fans likely didn't need nearly that long.
Shakespeare and 'Knives Out' sequels on tap for Craig
Craig's first acting gig after No Time to Die wasn't a movie or TV show. He went back to his stage roots with a Broadway adaptation of Macbeth that sees him starring in the title alongside Ruth Negga as Lady Macbeth and a strong group of stage veterans. 
Yet we won't have to wait too long to see him on screen once again. 
Craig will reprise his role as Benoit Blanc in Rian Johnson's Knives Out 2, which comes to Netflix in 2022. The original supporting actors — Toni Collette, Chris Evans, Jamie Lee Curtis, and Michael Shannon — won't return. Dave Bautista, Kathryn Hahn, Ethan Hawke, Kate Hudson, and Edward Norton will join the cast (per IMDb).
Craig is on board for a third Knives Out in 2024. He's also set to star in the TV show Purity, which does not yet have a release timeline.