Daniel Craig Knew He Would Prove His 'James Bond' Doubters Wrong With 'Casino Royale'
After some initial uproar, Daniel Craig proved his 'James Bond' doubters wrong with 'Casino Royale' and the four 'Bond' movies that followed it.
Daniel Craig's time as James Bond started with doubt. Doubt and casting backlash from fans who didn't think he was up to the task of playing a superspy. His own doubt that producers were serious about recasting the role and making him 007. All that doubt — internal and external — almost led to Craig declining the role. The doubters weighed in early, and Craig was determined to prove them wrong. And he knew he would. Before the first visit with Q, before the first car chase, before the first time he said, "Bond. James Bond," on film, Craig knew he would prove his James Bond doubters wrong.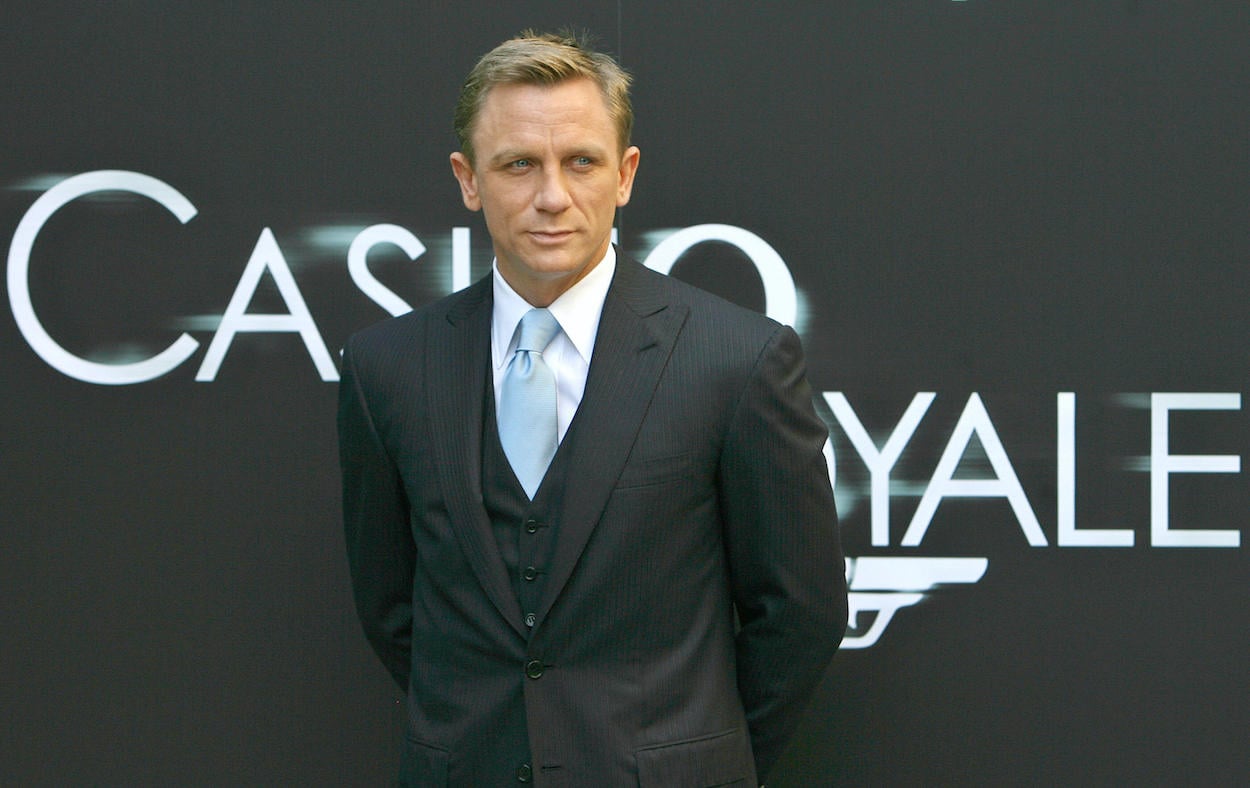 Craig knew he would prove his 'James Bond' doubters wrong with a successful run
Becoming James Bond was a process for Craig.
He at first thought reading for the part was just about getting out feelers for the future. Then, when he found out Pierce Brosnan's run was over, he employed tactics not to play James Bond. He told producers he'd do things differently from his predecessors, pondered declining if offered because he'd become too famous, and then acted outraged to be considered for the part.
Then when producers named Craig the sixth actor to play 007, the haters weighed in with their opinions. 
The early stages of being Bond weren't easy, but Craig knew he and the franchise were in for something big before anyone yelled "action!" As he told Jimmy Fallon (via YouTube) while promoting 2021's No Time to Die, Craig knew the Casino Royale script, director, supporting cast, and stunts would make his Bond a huge success.
"I knew we had an amazing script. I knew we had a great director. We had an amazing cast. We were doing stunts which, at the time, I knew were incredible. I didn't know how good they were going to be, but I knew they were going to be pretty great. And you think, 'Well, that's all we can do. You do your best. And then if you don't like it, then fair enough. I'll walk away and say I gave it a go.'"

Daniel Craig
Craig knew right away what any Bond doubters either refused to accept or completely ignored: The talent assembled for Casino Royale had it destined for success.
'Casino Royale' had an assembly of amazing talent
Craig as Bond upset the purists initially. However, anyone who doubted Casino Royale's potential only needed to look at the talent in front of and behind the screen.
Eight-time Academy Award nominee and Oscar-winner Judi Dench as M. Ace character actor Jeffrey Wright as fellow intelligence agent Felix Leiter. Mads Mikkelsen wasn't a known commodity at the time, but he shined as the villain Le Chiffre.
The talent behind the camera was just as impressive. Martin Campbell, who revived the Bond franchise with Brosnan's first effort in GoldenEye, directed. And Paul Haggis, who racked up three Oscar nominations and two wins (best screenplay and best picture) for Crash, wrote the screenplay.
The practical stunts, including one that helped Craig overcome his lifelong fear of heights, lent authenticity and excitement to the proceedings. Several members of the stunt crew won at the World Stunt Awards (per IMDb), and Casino Royale earned a slew of BAFTA nominations and a win for best sound in 2007.
Any James Bond doubters who questioned Craig in the role or wondered if the franchise would survive his tenure ran out of ammo quicker than a bumbling pawn sent by the villainous mastermind to take out 007.
Craig's 'James Bond' era is defined by success
After 15 years and five films, Daniel Craig and his supporters can undoubtedly say they silenced all the Bond doubters who were so outspoken when he earned the role.
The five movies earned more than $3.9 billion at the global box office, with Skyfall cracking $1.1 billion on its own, according to Box Office Mojo.
Craig's quintet of James Bond movies also got some love from the Academy Awards with nine total nominations and four wins between Skyfall, Spectre, and No Time to Die. All three won for best original song, and Skyfall added an Oscar statuette for best achievement in sound editing.
The haters were vocal when Craig took over as James Bond, but one thing is clear now that his successful run is over — he goes down as one of the best Bonds ever.