Daniel Craig's Post-'James Bond' Career Isn't Starting on the Big Screen
Daniel Craig's post-'James Bond' career is starting off small before he returns to film work.
Daniel Craig left behind the role of a lifetime when he left the James Bond franchise following 2021's No Time to Die. His time as 007 started with vocal casting backlash, but he proved his doubters wrong when Casino Royale hit theaters. After 15 years and five films, it was time for him to tackle other roles, but Craig's post-Bond career isn't starting on the big screen.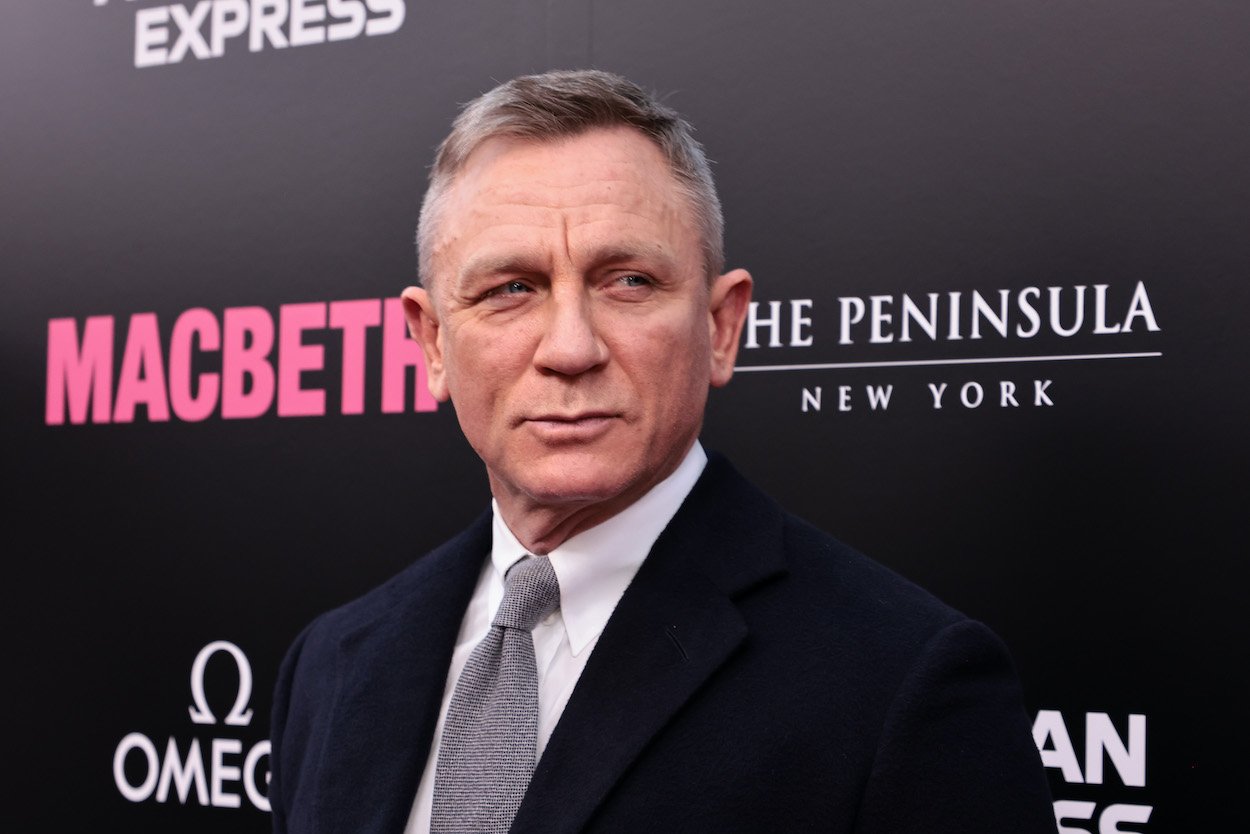 Craig goes to Broadway to start his post-'Bond' career
Craig acted in notable movies such as Infamous, Munich, Road to Perdition, and Layer Cake before he moved on to play a classic movie character when he donned James Bond's tux. 
But Craig is leaving the movies behind for his first acting gig after James Bond.
Craig stars as the title character in a Broadway revival of Macbeth that started its public run on April 28. Screen veteran Ruth Negga (World War Z, As Astra, Oscar nominee for Loving) plays Lady Macbeth, and a strong cast of stage veterans rounds out the cast. The star power is impressive, but this version of Macbeth leaves something to be desired for Shakespeare fans.
The trimmed-down, minimalist approach favored by director Sam Gold can leave the audience confused, as Variety writes. The publication notes Craig has some standout moments as the star, but he would have benefited from stronger material and a more robust production.
The contrast of going from a suave superspy in a blockbuster film franchise to a more low-key stage production might seem shocking, but this isn't the first time Craig has acted in front of a live audience.
Craig has a ton of experience on stage
Playing Macbeth isn't Craig's first time on Broadway, and it's far from his first time on stage.
Craig and Hugh Jackman starred in A Steady Rain in the fall of 2009, and he and Rachel Weisz shared the stage in Betrayal, which had a limited run in late 2013 and early 2014, per Craig's IMDb page.
Outside of Broadway, Craig has appeared in numerous London stage productions. That includes two stints with the Royal National Theatre repertoire from March to June 1993 and from June 1994 to January 1995.
The stage keeps Craig busy now, but fans will see him on screen soon before too long.
We'll see Craig on the screen soon enough
Just because he's focusing on Broadway for now doesn't mean we won't see Craig on screen again.
He'll reprise his role as Benoit Blanc in Rian Johnson's Knives Out 2, which comes to Netflix in 2022. The original supporting cast — Toni Collette, Chris Evans, Jamie Lee Curtis, Michael Shannon — won't return, but Dave Bautista, Kathryn Hahn, Ethan Hawke, Kate Hudson, and Edward Norton will join the cast (per IMDb).
Craig is on board for a third Knives Out in 2024. He's also set to star in the TV show Purity, which does not yet have a release timeline.