Daniel Day-Lewis Has Never Returned to Theatre After Hearing His Dead Father Talking to Him on Stage
English actor Daniel Day-Lewis is best known for his Academy Award-winning roles in critically acclaimed films like Steven Spielberg's Lincoln and Martin Scorsese's Gangs of New York.
But what many of his movie fans don't realize is that Day-Lewis actually got his career started on the theatrical stage. His theatrical performances have taken place on prestigious stages across Britain and Europe, including stints at the National Youth Theatre of Great Britain, the Bristol Old Vic, and the Royal Shakespeare Company. However, Day-Lewis' time on the stage was cut short after he received a ghostly visit from his dead father. 
Daniel Day-Lewis was born into a family that was deeply steeped in the performing arts
Day-Lewis' mother was a famous English actress, reports IMDB, and his father Cecil Day-Lewis was the Poet Laureate of the United Kingdom. But Day-Lewis' ancestral roots in the performing arts ran even deeper. For example, his mother's father was Sir Michael Balcon, who played an important role in establishing and expanding the British film industry. 
Soon, the younger Day-Lewis was following in his family's footsteps. "He was accepted to the Bristol Old Vic Theatre School and threw himself fully into the craft of drama," explains Biography.com. Shortly after graduating from the theater school, Day-Lewis got one of his first early movie roles in 1982's Ghandi, and his career immediately took off. "During [this] time he developed into one of the most skilled actors in the profession," adds the outlet.
To date, Day-Lewis has collected a wide range of the world's most prestigious acting awards, including three Academy Awards, two Golden Globes, and multiple BAFTAs. Some of Day-Lewis' most recognized works include the National Theatre's Hamlet, the Royal Shakespeare Company's A Midsummer Night's Dream, and Hollywood films like 1988's The Unbearable Lightness of Being, 1992's The Last of the Mohicans, and 1993's The Age of Innocence.
Day-Lewis' father died when Day-Lewis was only 15 years old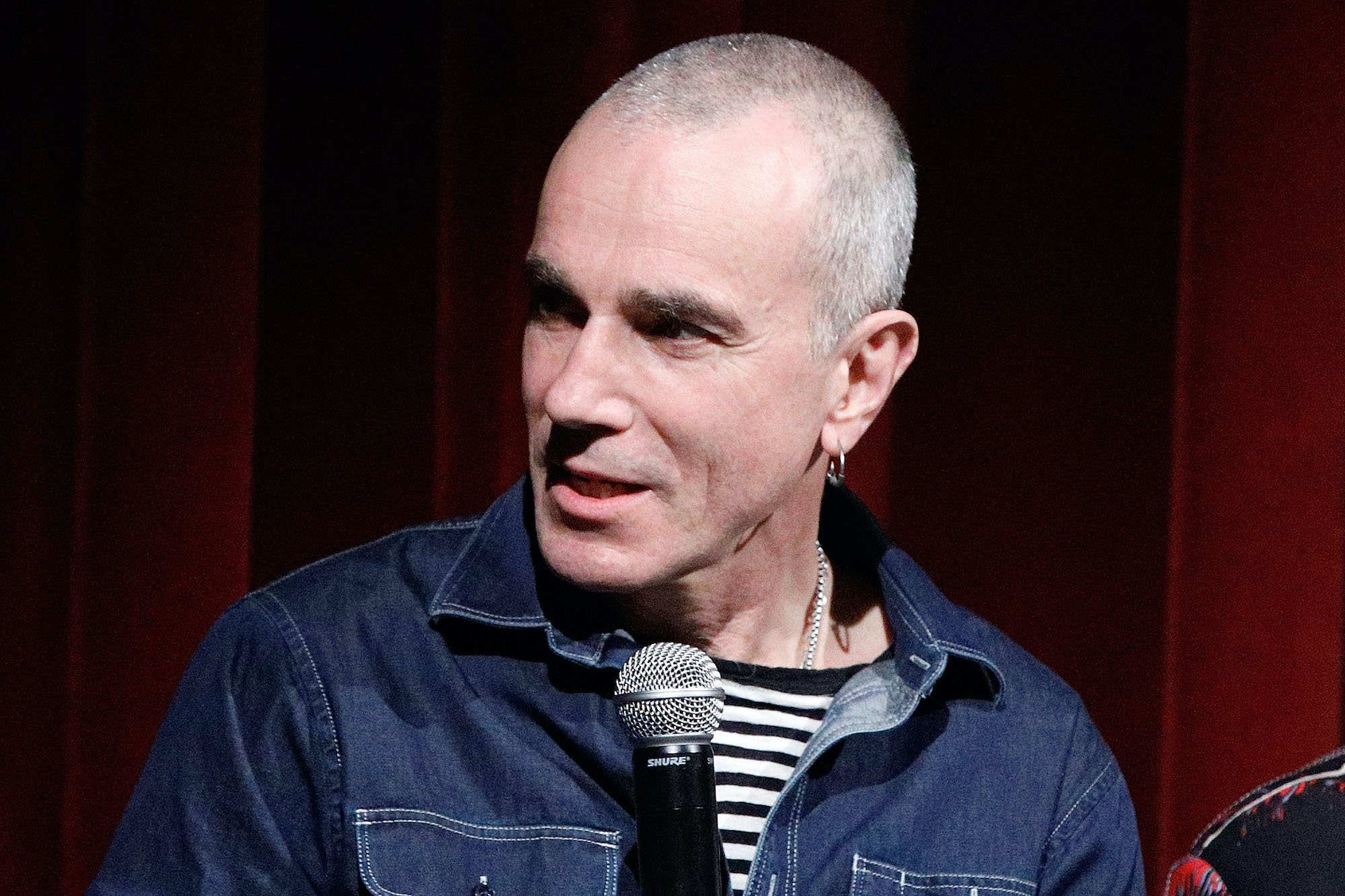 Day-Lewis' father Cecil had a long and storied history in the literary world. The Independent reports on the elder Day-Lewis' many career milestones, including serving as editor of Oxford Poetry, being a member of the controversial left-wing writers' group Thirties Poets, and teaching poetry at both Oxford University and Harvard University.
"In 1972, he died of pancreatic cancer while staying with Kingsley Amis and Elizabeth Jane Howard at their home in Hertfordshire," adds The Independent. Amis was an English novelist and teacher who wrote half-a-dozen volumes of poetry and more than two dozen novels. Howard was also an English novelist, best known for penning the best-selling book series The Cazalet Chronicles.
At the time of Cecil's death, his son Daniel Day-Lewis was 15 years old.
"On his grave are inscribed his own words," reports The Poetry Archive, which ranks Cecil as the "greatest lyric poet of the twentieth century." Those words are as follows: "Shall I be gone long? Forever and a day. To whom there belong? Ask the stone to say. Ask the song."
Years later, that poetic question posed eerily prescient when Cecil's son Daniel reportedly sensed his father's presence.
Day-Lewis sensed his father's presence while acting on stage
IMDb notes that Day-Lewis' last time on stage was in 1989.
"He returned to the stage to work…as Hamlet at the National Theater," explains the site, "but was forced to leave the production close to the end of its run because of exhaustion, and has not appeared on stage since."
Rumor has it that it wasn't only exhaustion that drove Day-Lewis out of acting in such plays.
"Late in the run of the production, he reported that he had a strange sensation that he was talking to his father," reports Stage Milk. "Unnerved, he walked off the stage and never returned."
The actor's last project was 2017's Phantom Thread, a movie about a haute couture designer set in 1950s London. Before the film aired, but after he finished filming it, Day-Lewis quit acting altogether.
"Daniel Day-Lewis will no longer be working as an actor," said Day-Lewis' agent in a statement to the BBC in June 2017. "This is a private decision and neither he nor his representatives will make any further comment on this subject."