Daniel Kaluuya May Have Had a Small Role in 'Skins', But It's OK: He Ended Up in the MCU
Daniel Kaluuya's first big break was on the UK series 'Skins' — which launched a successful career for the MCU star and Oscar winner.
Daniel Kaluuya is an actor best known for his role in Jordan Peele's creepy thriller, Get Out. Before he was well-known here in the U.S., he spent many years on British television as well as on the stage. He got his start in a British series called Skins.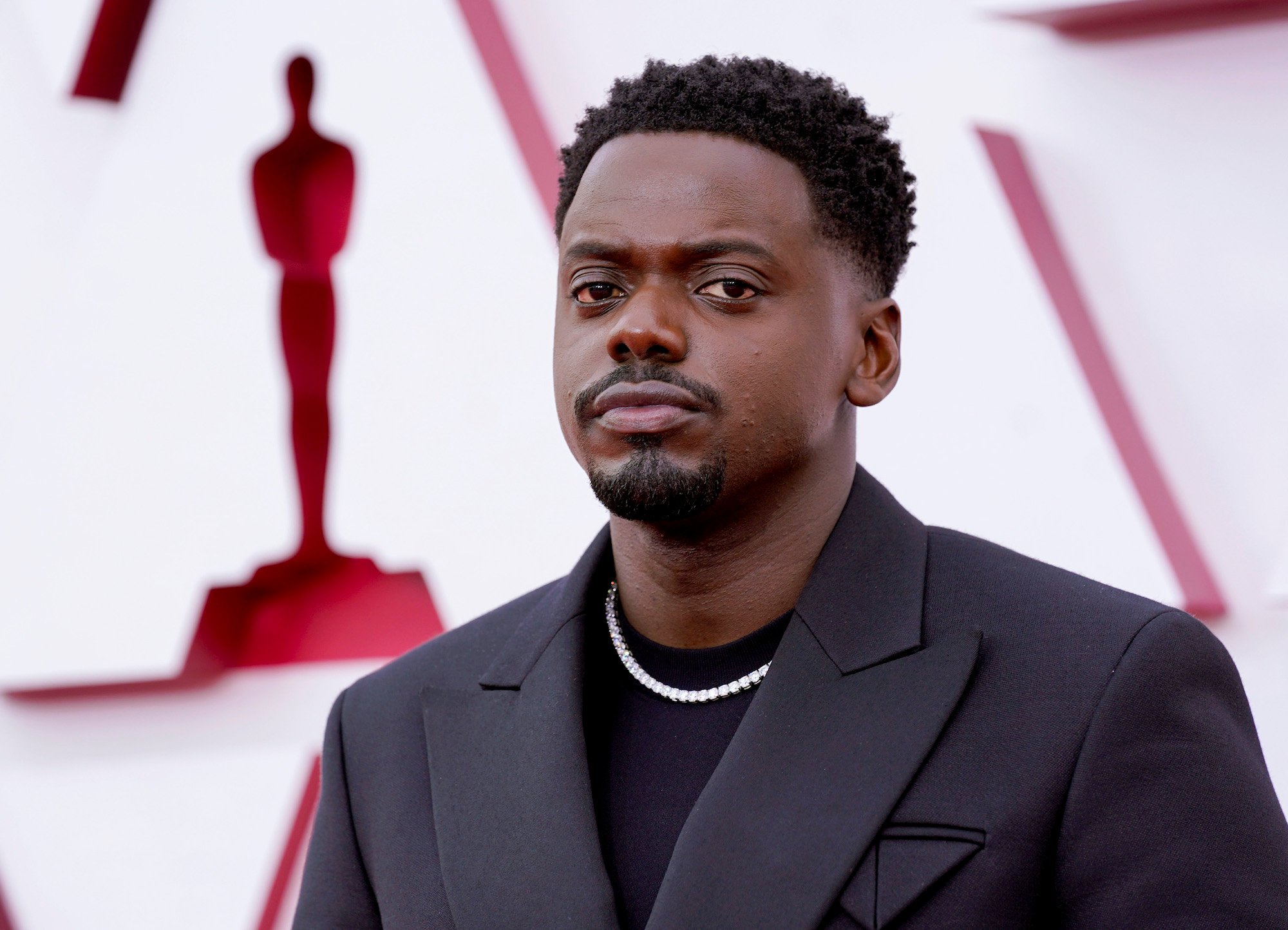 Get Out launched Kaluuya's career in Hollywood, and he landed a spot with the MCU shortly after that. He lit up the screen alongside the legendary Chadwick Boseman in Marvel's 2018 film, Black Panther. Fans hope to see more of him in Black Panther 2.
Daniel Kaluuya got his start with a small role in 'Skins'
Daniel Kaluuya was born and raised in England, growing up with his mother and sister, according to Biography. At just nine years old, he wrote a play that was performed on the local stage at Hampstead Theatre. Although he was incredibly creative and enjoyed the theatre, he soon became distracted by a new hobby–soccer.
Soccer became his passion for the next few years until his mother registered him for improvisation classes at Anna Scher Theatre. As a teen, Kaluuya discovered that he was a naturally talented actor and writer. He continued participating in the youth program at Hampstead Theatre and landed a gig as an assistant on a shopping network. 
In 2007, Kaluuya got his first big break with a role on the British series, Skins. Skins was a controversial series that, despite being branded as a comedy, focused on a number of sensitive issues in the lives of teens at the fictional Roundview College.
Mental illness, substance abuse, sexual identity, and toxic relationships were all explored during the series' seven seasons. Kaluuya spent two seasons portraying Posh Kenneth. According to Digital Spy, he also worked as a writer on the series, contributing to the gripping storylines the series was known for. 
He rose to fame with 'Get Out' and 'Black Panther'
After his time on Skins, Kaluuya continued to garner small roles on television and the big screen. He appeared in the 2010 film, Chatroom, a thriller in which a meeting between a group of teens in a chat room takes a dark turn. 
Kaluuya had recurring roles in Psychoville and The Fades, as well as a one-time appearance in the popular sci-fi series, Doctor Who. It was his work in one episode of Black Mirror, however, that led to the role that would make him instantly recognizable in Hollywood. 
Jordan Peele, a legendary comedian and phenomenal director, saw Kaluuya's performance in Black Mirror and was highly impressed. He invited Kaluuya to be the star of his directorial debut film, Get Out. The 2017 horror flick was a huge hit and launched Kaluuya to the height of his career. 
In 2018, Kaluuya became a part of the coveted MCU. He joined the cast of Black Panther as W'kabi. The movie was an instant success and snagged Marvel's first Academy Awards ever, according to Wired. The film won three Oscars and broke impressive records. Ruth Carter was the first Black woman to win Best Costume Design, and Hannah Beachler was the first Black woman to win (or be nominated for) Best Production Design. 
In 2021, Kaluuya took home the Oscar for Best Performance by an Actor in a Supporting Role for his role as Fred Hampton in Judas and the Black Messiah.
He recently started his own production company
In 2019, Kaluuya partnered with Paramount Players to start his own production company, 59%, according to Deadline. Amanda Crichlow, a producer, was named an executive of the company, The Sun reports.
Interestingly enough, Crichlow and Kaluuya have been rumored to be dating for years now, although those rumors have never been confirmed. The pair is often seen on the red carpet together, first having been spotted together in 2017 at the MTV Awards. 
Paramount Players was excited to partner with the multi-talented young actor, saying:
"Daniel Kaluuya has always made fearless and bold choices as an actor—pushing the conversation and redefining contemporary culture. Knowing he has that same passion and integrity as a producer made him an obvious fit to partner with Paramount Players."