Daniel Lissing Has 'No Regrets' About Quitting 'When Calls the Heart,' But Says He'd Like to Work With Erin Krakow Again
It's been two years since Daniel Lissing left When Calls the Heart, and some fans still aren't over his character's departure. 
When mountie Jack Thornton tragically died in a landslide at the end of season 5, both his onscreen wife Elizabeth (Erin Krakow) and Hearties were devastated. But Lissing, 38, has "no regrets" about his decision to exit the popular Hallmark Channel drama, he told Entertainment Tonight in a recent interview. 
Daniel Lissing was ready to move on from 'When Calls the Heart' 
Lissing joined When Calls the Heart in season one, playing the charming mountie who eventually wins the heart of schoolteacher Elizabeth. But after five seasons on the frontier drama, the Australian actor was ready to move on to something else. 
"Circumstances arose for me where I needed to leave When Calls the Heart for reasons that are very personal to me," Lissing said during a Facebook Live following the season 5 finale. "I went to Hallmark and they were nothing but supportive of me. I went to the girls and they were nothing but supportive of me."
Lissing says he has 'no regrets' about leaving the show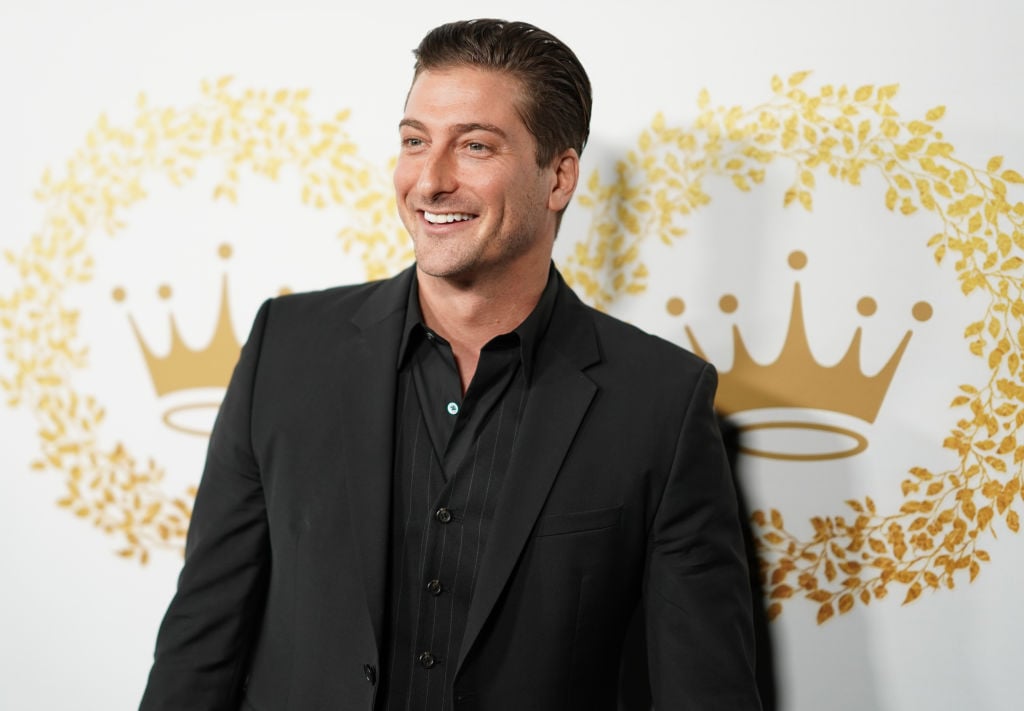 Lissing, who called the cast and people at Hallmark "family," told ET that he sometimes misses his days on WCTH. But he stands by his decision to pursue other opportunities — especially since he wouldn't have met his fiancée (the two got engaged in October 2019) if he was still working on the series. 
"If I had stayed on the show, and been there during season 6 and shot and all that kind of stuff, then I wouldn't have met [my fiancée] Nadia, you know? And I wouldn't be getting married and I wouldn't be at this place in my life where I feel really in line with what I'm meant to be doing personally and professionally, so no regrets at all," Lissing said. "How can I look at my future wife and say, 'Oh, I should've stayed on this job?' She's my life, you know? That's my personal life and that's exponentially more important to me than a job."
He'd love to team up again with Erin Krakow — and maybe make a cameo on 'WCTH' 
While Lissing — who has gone on to appear on ABC's The Rookie — sounds happy with his post-WCTH life, he says he'd love to work again with Krakow. He even has an idea for a collaboration. 
"About two or three years ago, I sent a big proposal to Hallmark pitching a Christmas movie with Erin and I in modern day, and they didn't think it was the right time," he said. "Maybe it is now?"
Lissing also said he'd be willing to return to WCTH for a cameo or flashback. "That would be so much fun. Of course. Just to go up there and see everyone again. I could see my old horse, Taylor," Lissing said.
The Aussie's fond feelings for the show are obvious on his social media, where he occasionally shares When Calls the Heart flashback posts with his followers. And he has nothing but good things to say about how the series has handled Elizabeth's story following his departure.
"It's great, they're keeping it positive," he said. "After Jack's death, it was a really dramatic season. It was a lot of drama there which I think made for great television. Erin was masterful in those episodes there, really, really, really great. I think they've brought in two love interests for Erin's character and they're doing great."