Daniel Radcliffe's American Accent May Have Come From His 'Harry Potter' Days
English actor Daniel Radcliffe made his mark with his natural British accent in the Harry Potter film franchise. Today, few doubt where he's from. But since he left the iconic character behind, Radcliffe's branched out into roles that require an American accent. And the regional one he picked up might surprise you.
Daniel Radcliffe made his mark in the 'Harry Potter' films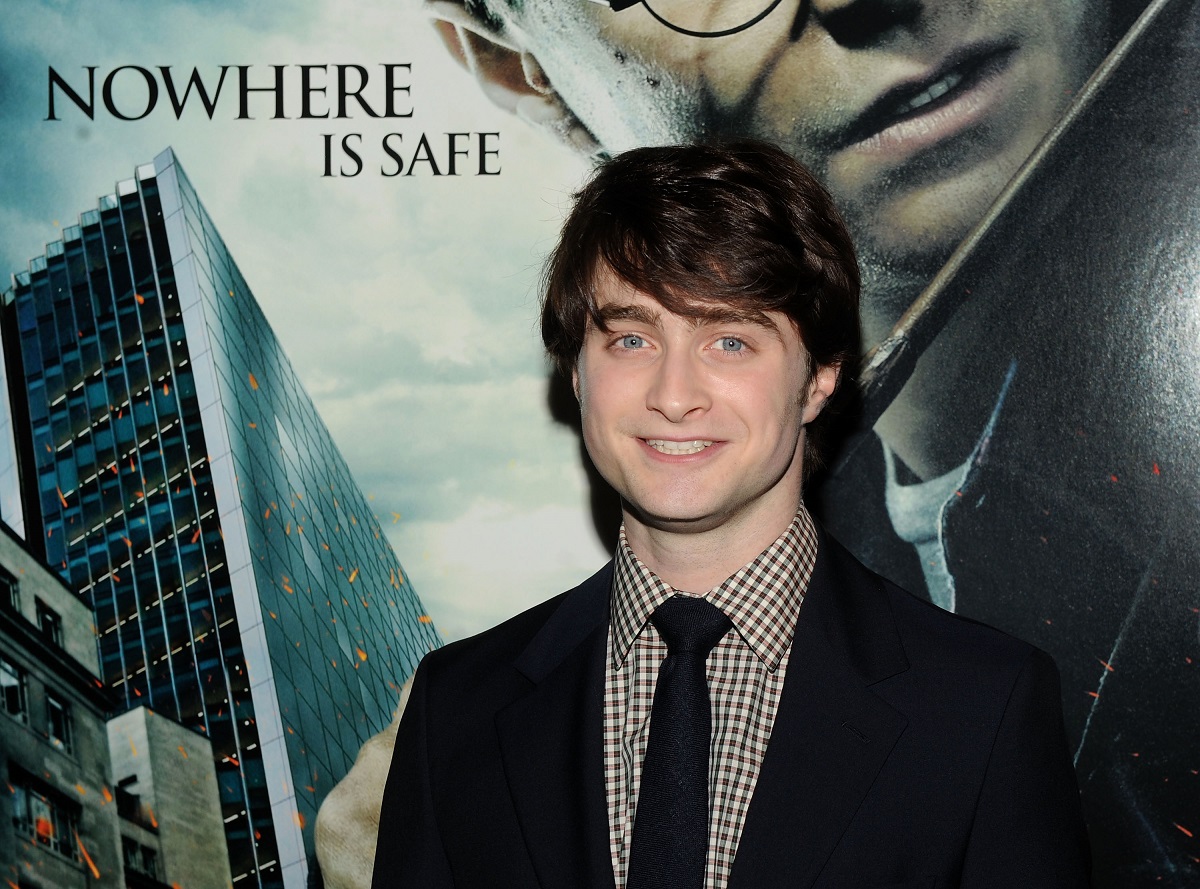 Radcliffe decided he wanted to act as a child after his mother took him to a play. Hoping to save her son from the less-than-pleasant experience she had with acting, she attempted to discourage him from pursuing it. But Radcliffe's chance came when he appeared in the BBC program David Copperfield. He got the part and ended up working with Dame Maggie Smith, who would later recommend him for his best-known role.
The two went on to co-star in the Harry Potter films as Harry Potter and his Head of House, Professor Minerva McGonagall. After playing the role for eight films, Radcliffe isn't chomping at the bit to step into it again. During an interview with Variety, he explained that he doesn't want to be committed to a project too far out in the future, saying "I'm not saying that I'll never go back into any franchise, but I like the flexibility that I have with my career now."
Radcliffe's American accent comes from 1 person
The way we speak can say a lot about where we've been. If you've had to learn a foreign language or even a different dialect of your native tongue, you know the power of an accent. In his second WIRED Autocomplete interview, Radcliffe describes his British English accent as "boring, middle-of-the-road English." But he's a lot more specific about his American accent.
"I've been told I sound like I'm from Ohio quite consistently," the actor said. "I don't even really know what that means. But I do know that Chris Columbus, who directed the first two Potters, I think he's also from Ohio." Columbus is indeed from Champion, Ohio. "Maybe, in some way, I am just kind of mirroring the American accent I heard the most growing up," Daniel Radcliffe continued.
Radcliffe definitely has an ear for accents. Another question in the interview was whether he voices the Geiko Gecko. He doesn't. But he vented about one of the ads in the campaign. "There's a thing in the ad that always really annoys me. When [the gecko is] like, 'People don't know if I'm English or Australian.' It's like, no, you're obviously English. You sound very English. You would know that."
What movies has Radcliffe had an American accent in?
Since leaving the Harry Potter franchise, the star has continued to act. While some of his projects have allowed him to use his natural accent and speech patterns, a few have required that American accent Daniel Radcliffe picked up from his Hogwarts days.
In 2011, he debuted it on the Broadway stage for the revival of How to Succeed in Business Without Really Trying. In 2013, we saw him use an American accent for two different projects. First, as poet Allen Ginsburg in 2013's Kill Your Darlings and then as Ignatius Perrish in Horns. More recently, he played the main character Miles in 2020's Guns Akimbo.