Daniel Radcliffe isn't 'Interested' in Returning for an Adaptation of 'Harry Potter and the Cursed Child'
Daniel Radcliffe he isn't interested in reprising his role for an adaptation of 'Harry Potter and the Cursed Child'.
Since Harry Potter ended, Daniel Radcliffe has been a very versatile actor. He has appeared in movies, television, and even on Broadway. He has returned to the wizarding world at various points in his career. However, he has not come back to play Harry Potter since the movies ended and it doesn't look like he plans on returning any time soon. 
'Harry Potter and the Cursed Child' continues the story of the boy who lived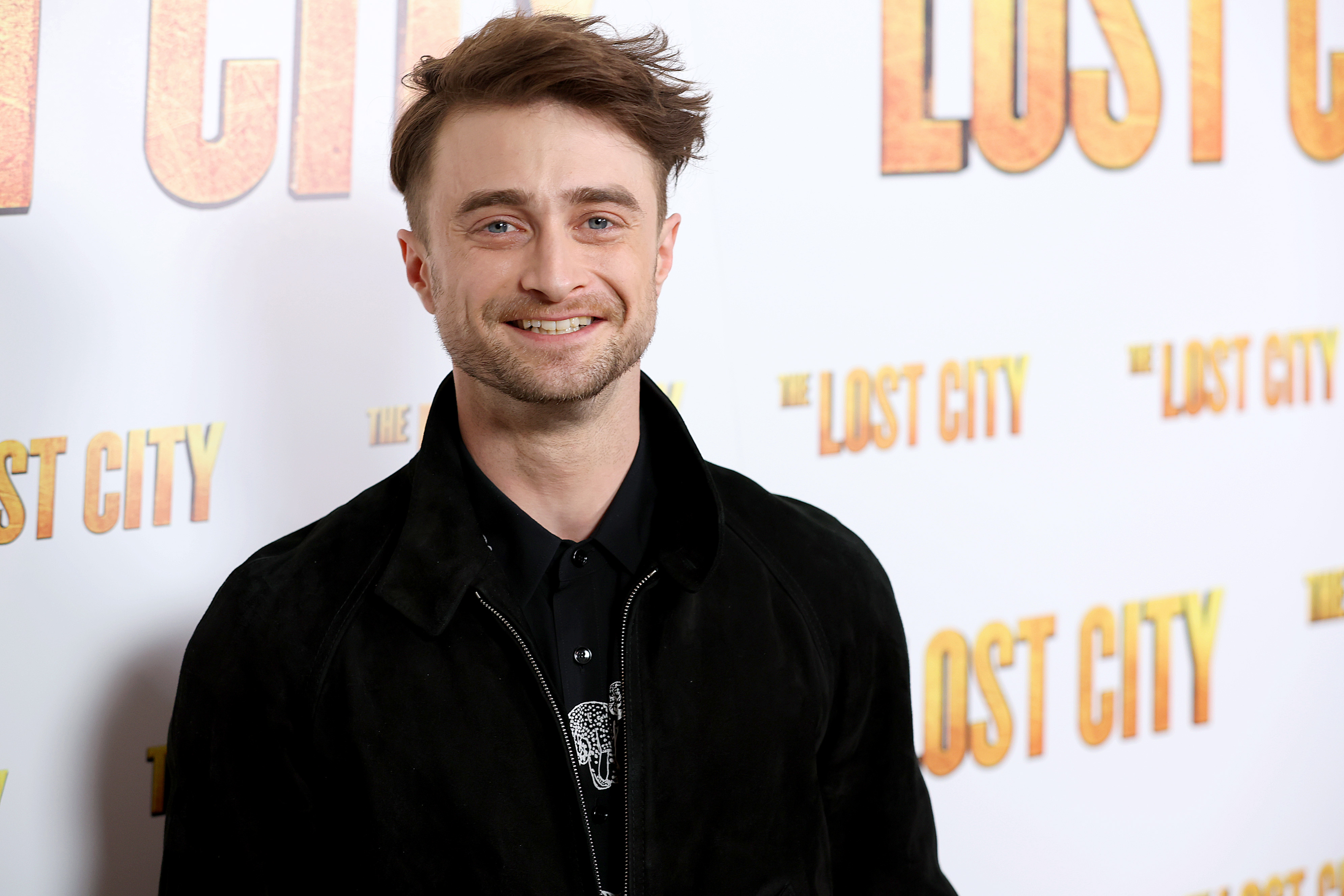 Harry Potter and the Cursed Child is a play that serves as a sequel to Harry Potter and the Deathly Hallows, the concluding novel of the series. The story follows Albus Severus Potter, son of Harry and Ginny Weasley, and Scorpius Malfoy, son of Draco, who become friends in their first year at Hogwarts. The two end up going on a time-traveling adventure that takes them to iconic moments in the series to stop a sinister threat. 
J.K. Rowling returned to write the story for Cursed Child along with Jack Thorne and John Tiffany. The play premiered in 2016 in London's West End and it came to Broadway in New York City in 2018. A novel version of the screenplay was also released in 2016. While the play has received critical acclaim, it is somewhat polarizing within the Harry Potter fandom. 
Daniel Radcliffe says he isn't 'interested' in reprising his role as Harry Potter yet
In an interview with The Hollywood Reporter, Chris Columbus, who directed the first two Harry Potter films, expressed an interest in directing an adaptation of Cursed Child. Columbus said that it would be "cinematic bliss" to bring back the cast and characters as adults. 
"A version of Cursed Child with Dan, Rupert and Emma at the right age, it's cinematic bliss," Columbus said. "If you're a film nerd or cinephile, it's kind of like what J.J. Abrams did with Star Wars… There's no question if you're a Star Wars fan, you were moved just seeing them on screen, seeing Harrison Ford as Han Solo again — and Chewy."
Speaking with The New York Times, Radcliffe responded to this, saying he doesn;t want to return to this role just yet. He also brings up Star Wars as an example, suggesting that the cast of the original trilogy had "30, 40 years" before they returned to the franchise.
"I'm getting to a point where I feel like I made it out of "Potter" OK and I'm really happy with where I am now, and to go back would be such a massive change to my life," Radcliffe explained. "I'm never going to say never, but the Star Wars guys had like 30, 40 years before they went back. For me, it's only been 10. It's not something I'm really interested in doing right now."
Radcliffe has been busy since 'Harry Potter' ended
Radcliffe has done projects associated with the wizarding world since Deathly Hallows. He recently returned for Harry Potter 20th Anniversary: Return to Hogwarts on HBO Max. He also reprised the role for scenes in the attractions at The Wizarding World of Harry Potter at Universal theme parks. 
However, Radcliffe has mainly focused his career elsewhere with a vast variety of projects. He has starred in many films including The Woman in Black, Now You See Me 2, Kill Your Darlings, and Guns Akimbo. In 2011, he made his Broadway debut in a revival of How To Succeed in Business Without Really Trying. He also stars in the TBS anthology comedy series, Miracle Workers. 
Harry Potter fans still have a lot to look forward to as Fantastic Beasts: The Secrets of Dumbledore releases on April 15. Hogwarts Legacy, a new video game within the wizarding world, is also coming sometime during the 2022 holiday season. 
His upcoming projects include The Lost City and Weird: The Al Yankovic Story for the Roku Channel. You can catch Radcliffe in The Lost City when it releases in theaters on March 25.